This joke just won't get old.
It's been a couple of really good days for the crypto market, with ETH and BNB doing amazing things and dragging some of the best projects out there to the top. Gems like RUNE and LINK have been among the top gainers of the past two days, but there's more to it. I'm sure you've noticed, DOGE is the best performer out there at the moment. FML.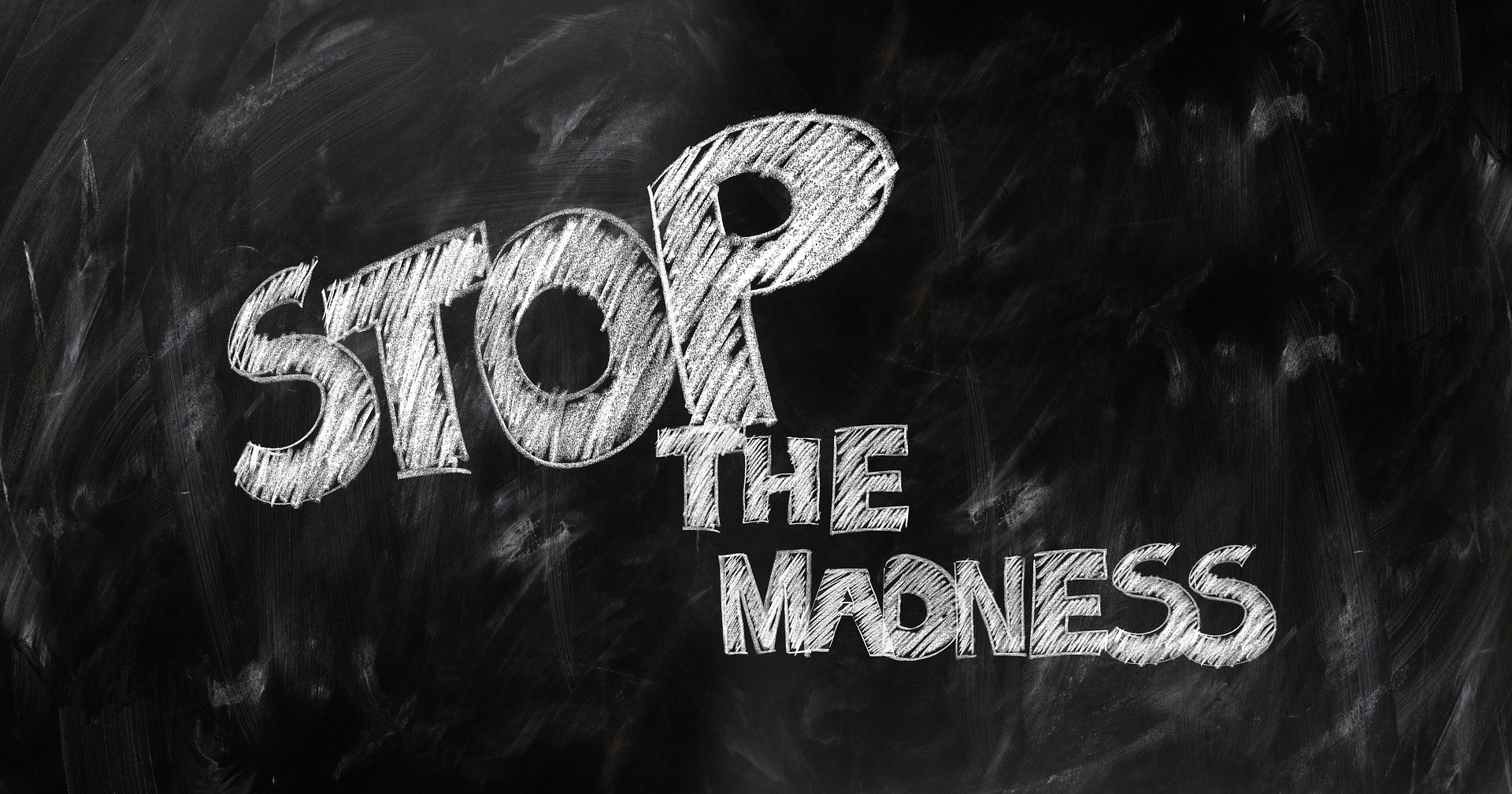 No hate, I'm sure there are many ecstatic crypto investors out there grabbing insane profits as we speak, and I'm happy for them. But honestly, the DOGE thing is getting out of control, and it speaks volumes about the current state of the crypto market: this is insanity. The space is obviously still in its infancy stage, and the fact that hype beats development is all the evidence you need.
DOGE has a huge community and many years in the business, and the fact that it's still ''alive'' is a big deal. The coin that started out as a joke is currently a top four cryptocurrency by market capitalization, scoring insane trading volumes every day and being mentioned by some of the biggest crypto-oriented news platforms in the space. Hell, even CZ seems to believe DOGE deserves to be mentioned in the same tweet as giants like BTC, ETH and BNB.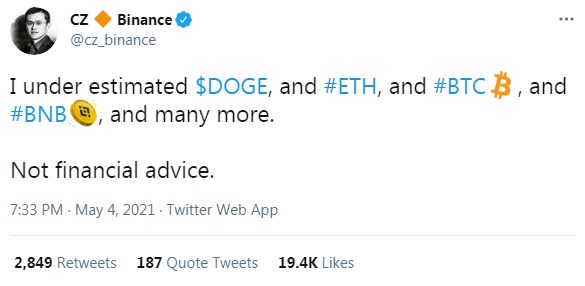 Or maybe not.
Well, not really. The man is running a business and knows that he has a lot to gain from the DOGE talk. Like it or not, DOGE has become a super-popular cryptocurrency, and that basically means there's a lot of money to be made since a growing number of new crypto users are looking to get their hands on some Dogecoin. Sure, I don't have all the data, but I refuse to believe that experienced crypto folks would even care about DOGE in 2021.
It's not about real-life use cases or blockchain superiority or whatever, it's all about value to me. No one in their right mind would deem DOGE undervalued at this point. It has exploded already. It is unreasonably expensive; there is absolutely nothing to justify a market capitalization of $70 billion in a crypto industry worth roughly $2.2 trillion. DOGE needs to do a 14x to surpass BTC and become the largest crypto by market cap.
To be honest, I burst out laughing to myself after typing the previous line. How on Earth did we get here?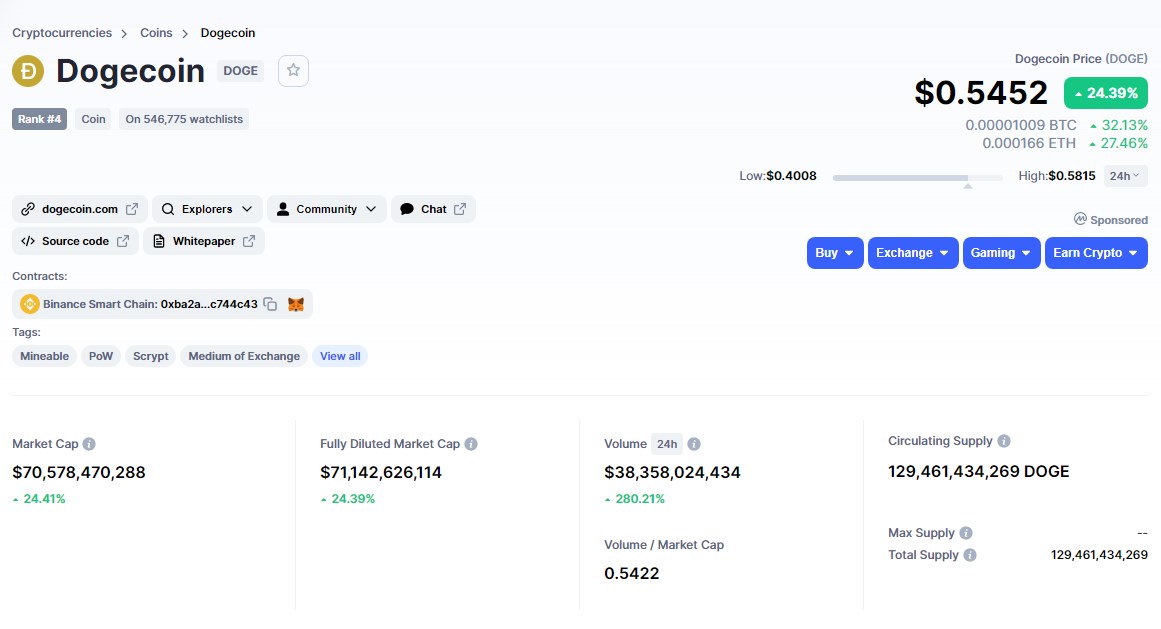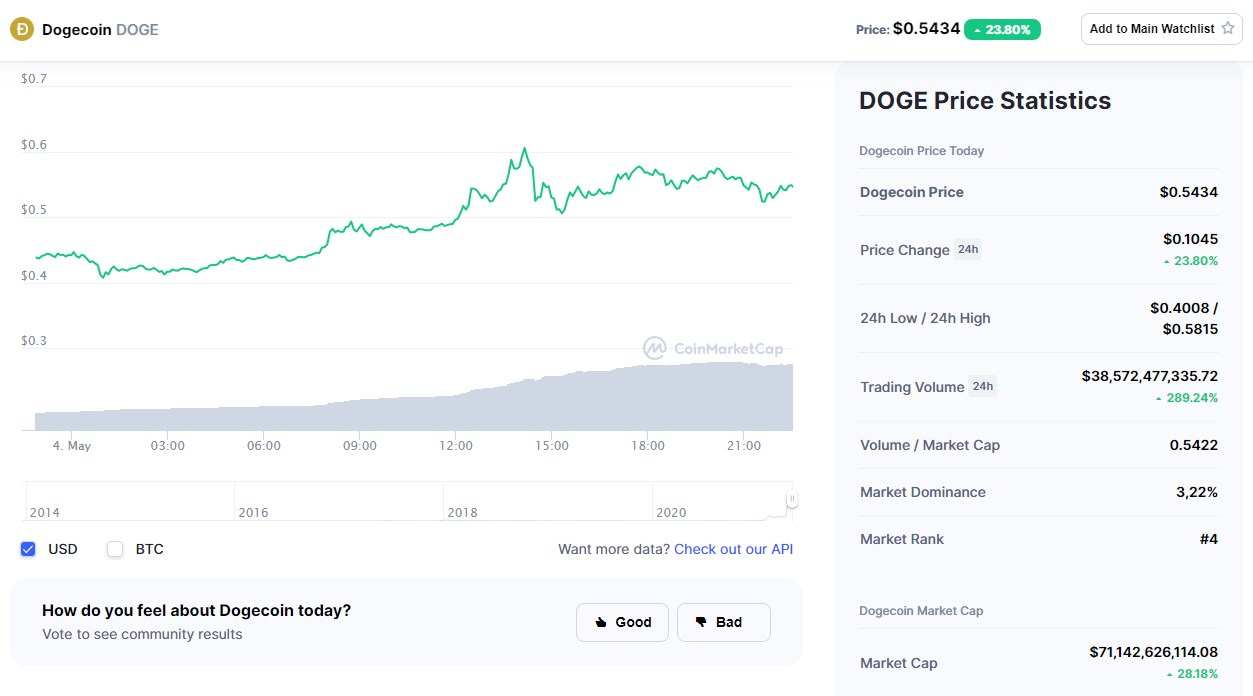 What is wrong with crypto?
My personal take is that there's absolutely nothing wrong with the space. It just needs time to grow and mature. There's a long way to go before we can talk about mass adoption, and the recent DOGE pumping frenzy serves as evidence that the masses are not ready for the crypto revolution yet. We are just entering the early adopters stage in my humble opinion, and guess what, this is good news.
That basically means that we still have plenty of time to fill our bags at a discount and prepare for the upcoming massive runs that will take things to the next level. If the hype generated by a few bullish tweets shared by influential individuals is enough to take DOGE to the top four, my guess is that the crypto game is still way too complicated for the average Joe. I bet the vast majority of new DOGE investors buy it because they see it rolling in the same league as the beasts while it's worth less than a dollar per token, thinking it's a bargain or something.
Whatever the weather.
But who am I to judge? I've been proven wrong about DOGE in the past, and it seems like there's more to come. Do I consider it a valuable asset? Hell no. Am I going to buy DOGE? Never. But I can't promise it won't keep going up. Another factor adding to its momentum is the fact that there are millions and millions of DOGE permanently lost, forgotten in dumped hard disks and old laptops. Stuff like that happens in crypto, especially when a token is considered completely worthless for years and years until one day it does a 200x and stuns the world.
The bottom line is the game has a long way to go, and that means that me and you are actually early adopters. This is our chance to generate and accumulate wealth, so let's make sure we take advantage of it. Don't be mad at DOGE, be happy that you're here in 2021. Come read this post again in 2025 and we will talk about it then. And make sure you HODL.
---
I appreciate your attention.
Alright guys, that's it for now. Thank you for taking the time to read these lines.
Just my two cents. This is by no means financial advice. Just sharing my personal views and experiences. Please do not take my word for your investment choices, and always do your own research.
Stay safe and have a good one,
@lordneroo
---
---
Best Faucets to Earn Crypto with Zero Risk (Affiliate Links):
Best Exchanges to Trade Crypto (Affiliate Links):
Best Platforms to Earn Crypto for your Content (Affiliate Links):
Connect with me Here: