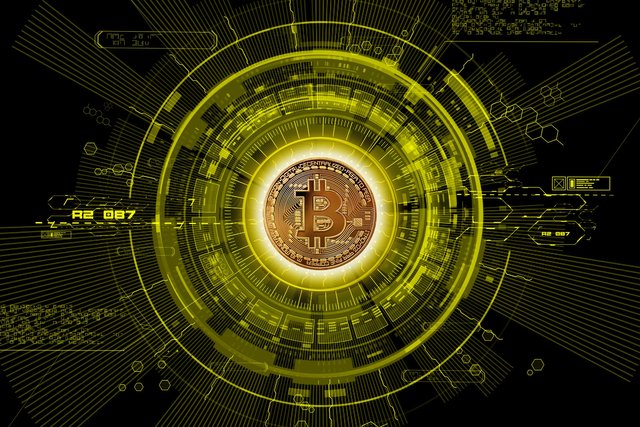 Blockchain data suggests big players are buying the dips.
It appears that some powerful investors are taking advantage of the recent price correction in order to accumulate more Bitcoin at a discount.
With BTC hitting record highs above $58k just a few days ago and trading between $49k and $51k over the last 24 hours, the cryptocurrency industry has been making headlines again.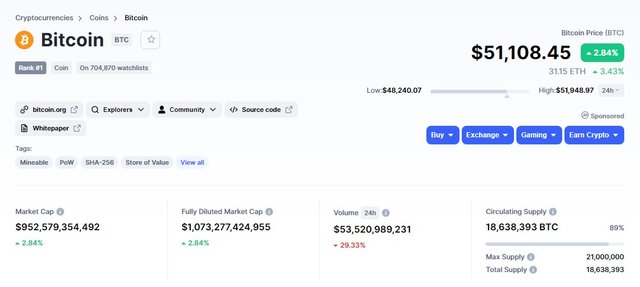 As a result, more and more money continues to flow into Bitcoin during the dips, which are perceived as opportunities to stack more before it takes off for good.
More and more corporations, payment giants and institutions want in, and it is now more than obvious that the crypto space is finally attracting major attention. It's still early in the game though, and if large investors are looking to get an early lead, I think we should follow their example and keep stacking.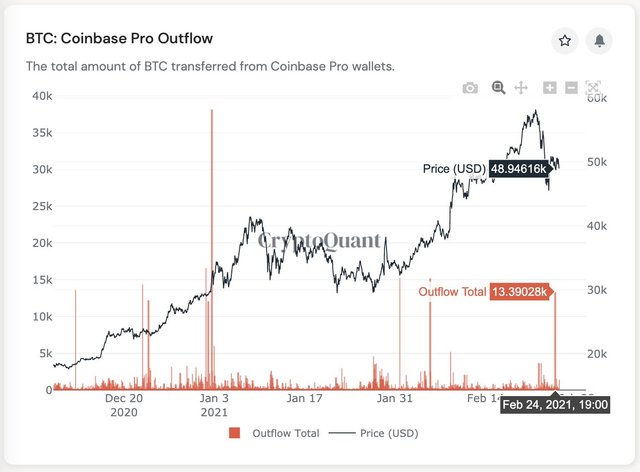 Spikes in outflows from Coinbase Pro
According to data shared by CryptoQuant, 13k BTC flowed out from institution-focused Coinbase Pro exchange, worth roughly $663 million. Ki-Young Ju, CEO of CryptoQuant, is hinting that US institutional investors are doing the job, and stated that this is the 'strongest bullish signal he has ever seen'.
It seems those BTC went to multiple Coinbase custody wallets. US institutional investors are still buying Bitcoin at the 48k price.
Source: twitter.com
https://twitter.com/ki_young_ju/status/1364886977342963714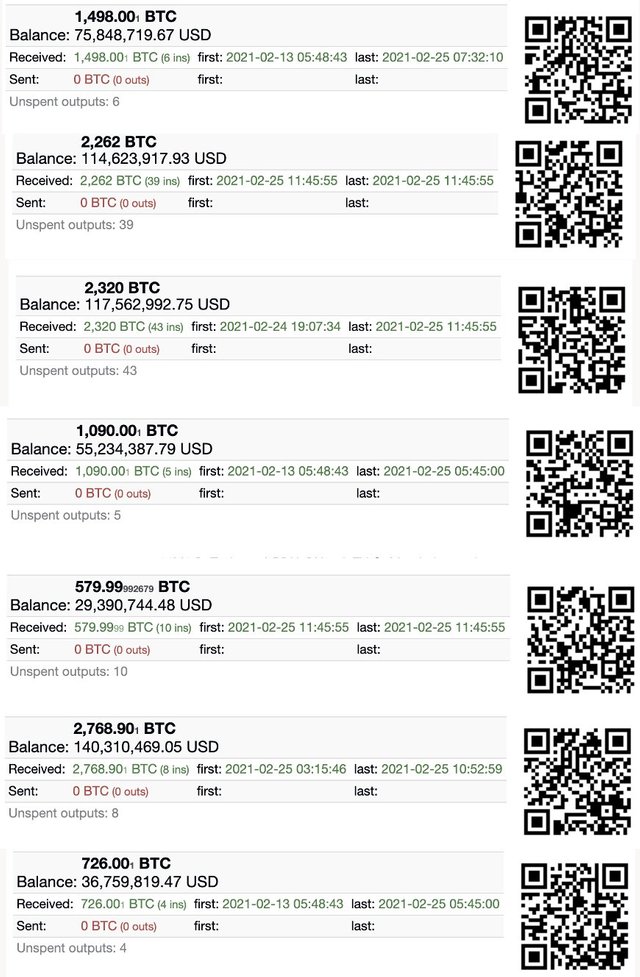 The exchange's custody wallets are directly integrated with its over-the-counter (OTC) desk. Institutions typically transact over-the-counter to avoid influencing spot market prices. Hence, outflows from Coinbase Pro which end up in its cold wallets for custody are taken to represent institutional activity.
Source: coindesk.com
The latest pick up in outflows is a positive sign
The surge in outflows indicates that institutions remain confident in the crypto space despite the recent price correction, and think there is a bright future ahead. Actions speak louder than words, so I think their message is clear.
It is also worth mentioning that such outflow surges have occassionally been followed by the end of price pullbacks throughout BTC's journey to $58k. I do realize that history is not always an indicator of what's next, but the signs are undoubtedly good.
Thank you for your attention
Alright guys, that's it for now. Thank you for taking the time to read those lines.
Just my two cents. This is by no means financial advice. Just sharing my personal views and experiences. Please do not take my word for your investment choices, and always do your own research.
Stay safe and have a good one,
@lordneroo
---
---
---
Best Faucets to Earn Crypto with Zero Risk (Affiliate Links):
Best Exchanges to Trade Crypto (Affiliate Links):
Best Platforms to Earn Crypto for your Content (Affiliate Links):
Connect with me Here:
Posted Using LeoFinance Beta