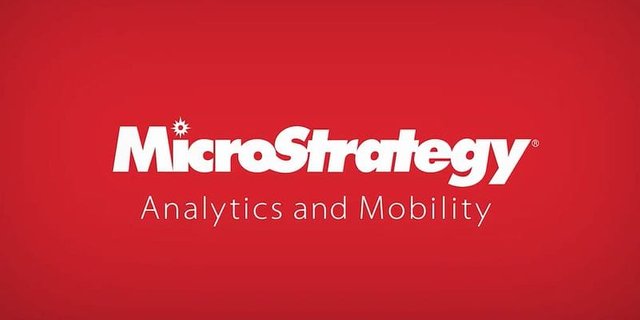 The company now holds 91,064 Bitcoins acquired for ~$2.196 billion.
MicroStrategy is back in business as Michael Saylor announced a few hours ago that the company has acquired another 205 Bitcoins at an average price of ~$48,888 per BTC. The company now holds ~91,064 BTC acquired at an average price of ~$24,119 per BTC.
Actions speak louder than words, and considering the fact that Saylor has been quite vocal about BTC lately, I think it's safe to say that the MicroStrategy Founder and CEO is putting his money where his mouth is.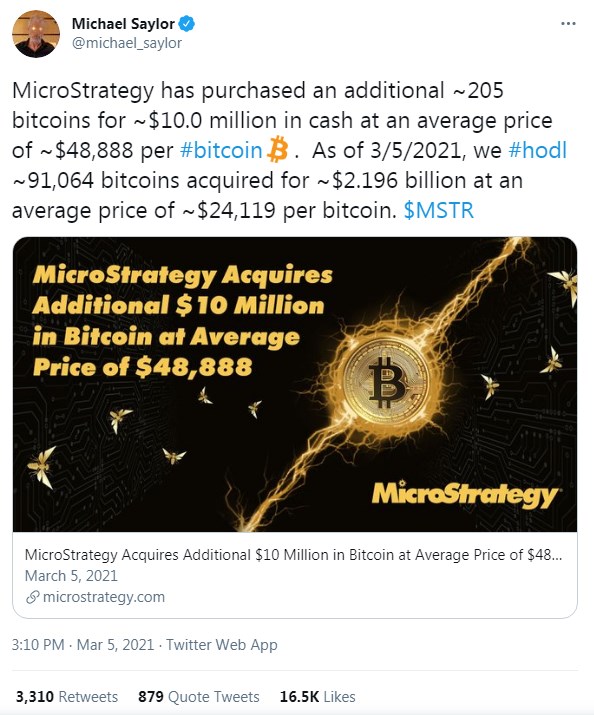 The best part is that MicroStrategy's latest BTC purchase concided with a period of heightened tension on markets. I think it is now more than obvious that the cryptocurrency industry is attracting major attention, with big players remaining confident in the space regardless of the recent correction.
Wall Street tension seems to be having some effect on Bitcoin, though MicroStrategy seems keen to continue on its previous path. Thursday's purchase is largely symbolic, but the more important indicator is that MicroStrategy did not sell, despite its stock price having fallen 50% since February highs.
Source: cointelegraph.com
With Bitcoin's monthly liquid supply net change in the red for an extended period of time according to data provided by Glassnode, and with all the powerful players getting interested in BTC and grabbing all BTC tokens they can get their hands on, I think BTC is going to explore new highs soon... and we're just getting started.
Institutional demand for bitcoin from investors and corporations has been a big driver of price gains over the past year: The cryptocurrency has gained 65% this year after quadrupling in 2020.
Source: coindesk.com
I can't even begin to imagine how expensive BTC will be say 10 years down the road. Two halving events later, with more BTC tokens permanently lost and more sharks buying in and removing massive amounts of BTC from exchanges... things can get serious. O fcourse this is just my humble opinion, so always DYOR and stuff.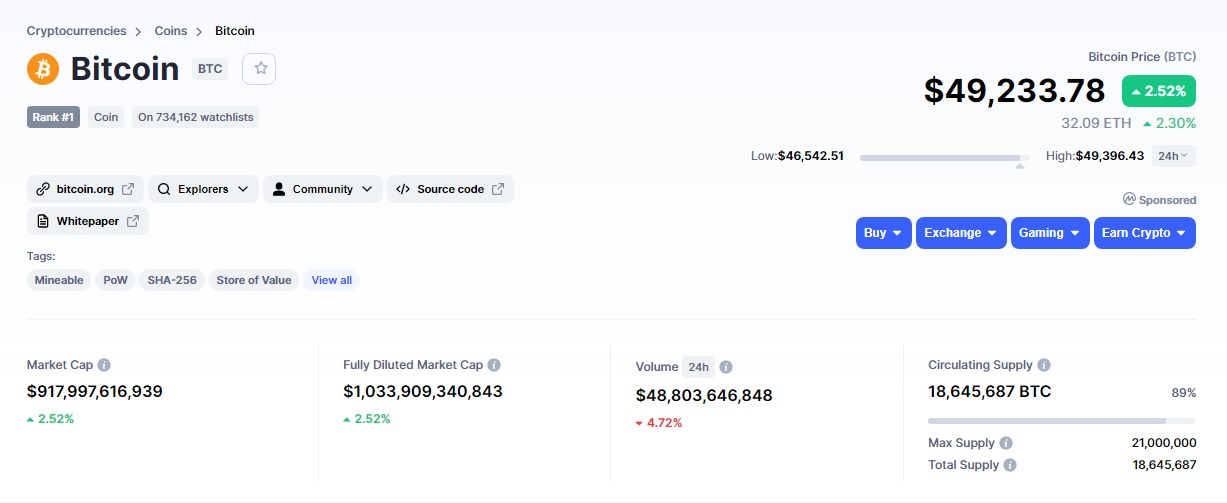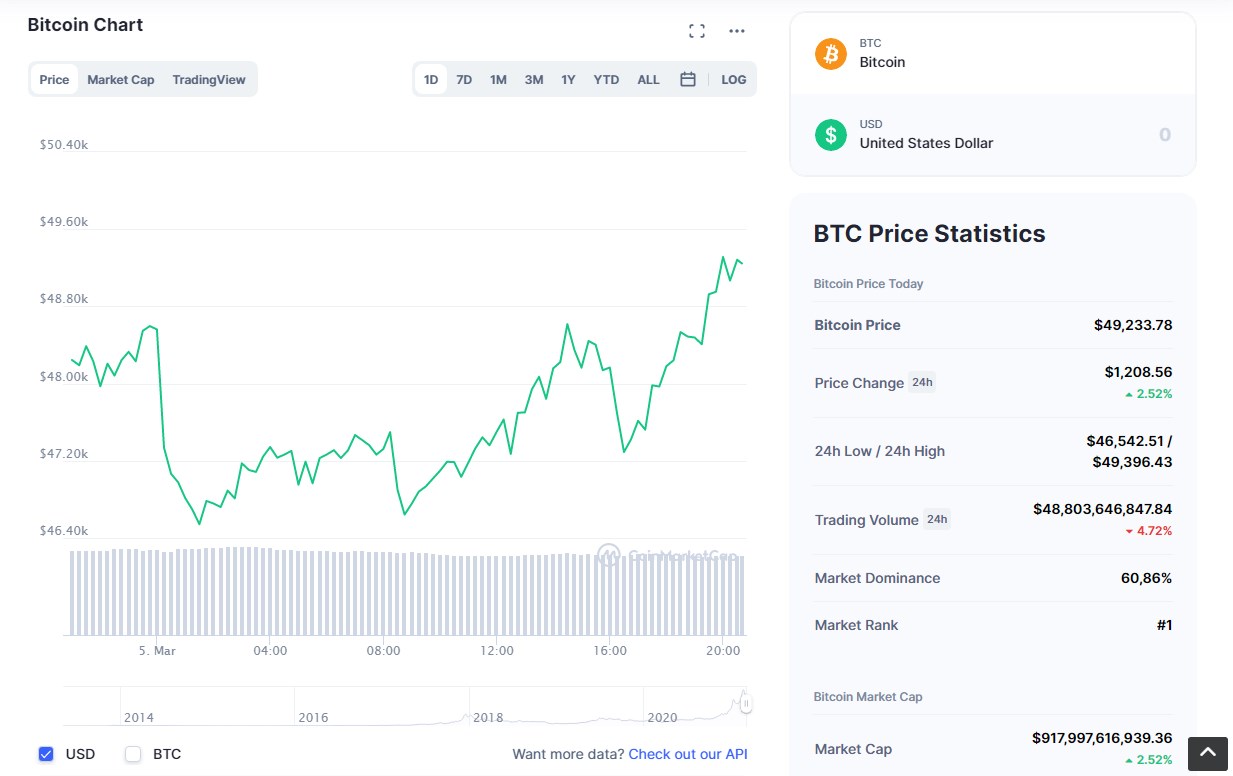 Bitcoin is swinging around the $49k mark as we speak, an increase of roughly 2.5% over the last 24 hours with trading volumes of ~ $48.8 billion. BTC/USDT market depth on Binance indicates that we will probably hit the $51k mark again in the next 24 hours, but you never really know what's next. One thing is certain though: sell walls are moving North for now.
Are we in for some big surprises in the near future? I think this is just the beginning. The cryptocurrency industry is still in its infancy stage, and if you think otherwise then look at the level of knowledge of the masses regarding the space. Look around you, ask the people in your family environment whether they know anything about crypto. I believe most will respond 'nada'.
The blockchain technology is here to stay and will revolutionize the way we perform transactions on a global scale, and apparently some big players out there seem to have already realized this. We are literally getting bombarded with bullish news every single day; 2021 is proving to be a great year for the space. You literally need to stay wired 24/7 in order to catch up with all the developments being made.
Exciting times to be around, and those invested in the game for a long time will reap the rewards. Are you stacking BTC yet? Do you think it's too late to join the ride? Would love to hear your thoughts in the comments below.
---
Thank you for your attention
Alright guys, that's it for now. I sincerely hope you learned something new today. Thank you for taking the time to read those lines.
Just my two cents. This is by no means financial advice. Just sharing my personal views and experiences. Please do not take my word for your investment choices, and always do your own research.
Stay safe and have a good one,
@lordneroo
---
---
---
Best Faucets to Earn Crypto with Zero Risk (Affiliate Links):
Best Exchanges to Trade Crypto (Affiliate Links):
Best Platforms to Earn Crypto for your Content (Affiliate Links):
Connect with me Here:
Posted Using LeoFinance Beta