Autumn has been by far my best season up until now.
This is one my favourite games on the HIVE blockchain; simple yet addictive. I've been playing the game for a couple of months now and I'm not planning to stop. Building my account on dCrops has become a healthy habit for me, and I love the fact that I don't have to spend vast amounts of time on a daily basis to keep growing.
After buying a fair amount of Alpha Packs for $2 each and opening most of them, I am now in a good position and have been receiving some nice returns over the course of the last weeks. I only sell one-star and two-star crops, and keep all 3-star crops and CROP rewards, as they boost my holding rewards. Combined with my 50 unopened Alpha packs, they account for 115k CROP Power as we speak, which only goes up and brings in roughly 0.29 HIVE per day at the moment.
I know this may not sound like a lot, but I get to keep all my cards, CROP tokens and Alpha packs, which can be sold at any time. Passive income streams all the way. Plus I can only imagine this figure growing at a steady pace once the next release of packs is out and more people join the game.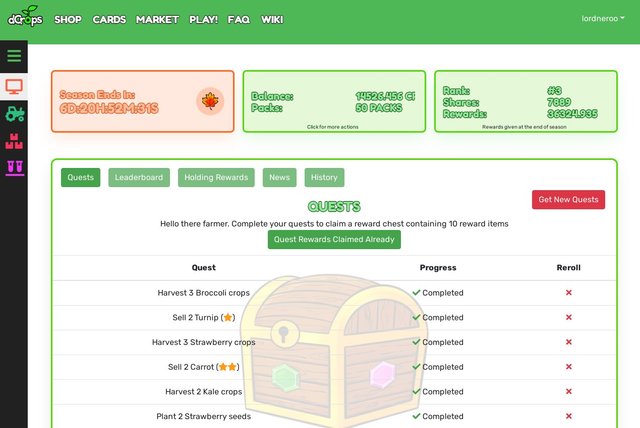 The bad thing is I haven't managed to get my hands on some Hi-Tec Lands yet, and it doesn't look like it's gonna happen any time soon. However, things are looking good.
We have passed the halfway point of Fall and I've already managed to gather 7,889 shares, which currently translates into 36,324.935 CROP. That's more than double the amount I've gathered playing the game since day one. I have conquered the 3rd spot of the ranks for this week. These figures will change as more users harvest their crops and sell them for shares, and we still have another 7 days for this season to end, so I expect those numbers to decline significantly.
However, I still have plenty of goodies to harvest over the course of the next seven days, and some of them are pretty expensive let me tell ya!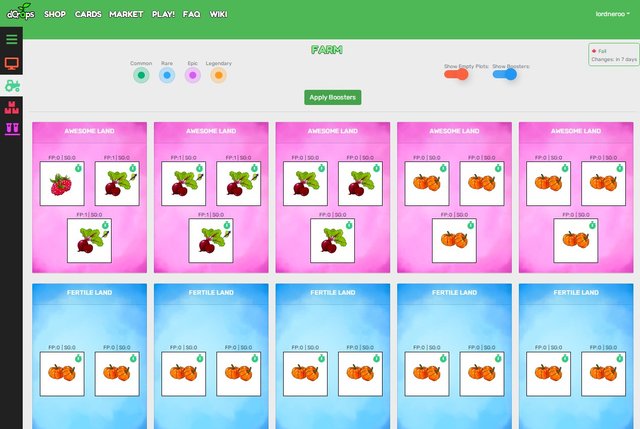 It's actually more than that: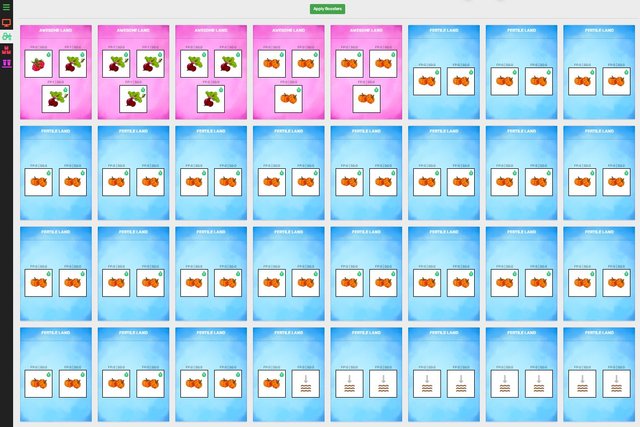 I also harvested and sold a ton of Carrot and Garlic crops yesterday which you can't see in this screenshot as they are no longer planted.
I've also used some boosters this time around, as I just managed to complete all my Quests for the very first time a couple of days ago. This means I am probably getting even more crops than I initially planned for, thus I will be receiving at least another 2,000 shares for my loot. Hope this will be enough to keep me in the top ten come the end of the season, but I doubt that to be honest.
Winter season is gonna be awesome as well, as I have plenty of Rare and Epic seeds waiting to work for me.
Haven't tried dCrops yet? You can join using my referral link. It's mandatory xD
That sums it all up for now!
---
Never forget!
NFA - DYOR
---
Have a good one everyone!
@lordneroo
---
Best Faucets to Earn Crypto with Zero Risk (Affiliate Links):
Best Exchanges to Trade Crypto (Affiliate Links):
Best Platforms to Earn Crypto for your Content (Affiliate Links):
Best Blockchain-Based Play-to-Earn games (Affiliate Links):
Connect with me Here: