I am so happy I decided to invest in ENJ token cause the price is SURGING.
I bought ENJ back in August 2020 drunk and while I was on vacation at Ithaca island for 0.17$. I didn't sell a single ENJ these past 7 months and look at ENJ now.
It's trading at $3.50 and my investement is 20 times up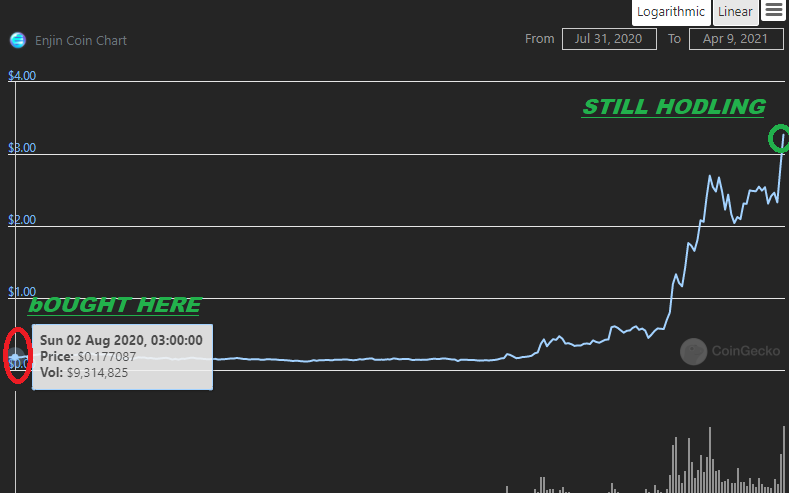 This is actually the first time I see one of my coins surge x20 and it feels f*cking good! I got involved in crypto back in 2018 so this is my first ever bull run!
I am not yet gonna sell any of my ENJ cause I'm pretty confident I'll regret it later! In fact, I am stacking more ENJ by playing games like Lost Relics!
Here is a list of games powered by ENJ blockchain : https://enjin.io/about/powered-by-enjin
---
My price target for ENJ
I am not selling my ENJ for less than $8
It might sound like a lot to some but the way Enjin team is delivering, I bet we are gonna get there soon!
I mean these guys just launched "Jumpnet", a high-speed bridge network that allows free, instant on-chain transactions of Enjin Coin and ERC-1155 tokens so no more gas fees for transfering NFTs issued on Enjin blockchain!
Enjin team is also working on "Efinity", a brand-new blockchain for NFTS built upon Polkadot that will support next-generation token features and assets from any blockchain. Free, fast and easy cross-chain transactions for everyone!
Can you imagine what will happen once Efinity is live?

You can read more about Efinity here : https://efinity.io/whitepaper/introduction
---
HODL
It's always good to take some profits but I wouldn't sell any of my ENJ right now! I know that this might sound greedy but I'm pretty confident that legit projects like Enjin will thrive the way people flock into NFTs.
$8 ENJ in 2021? Guess we'll find out soon enough! Hope I won't get REKT!
Cheers and hustle them crypto hard!

---
Thank you all for your support
As a full-time online hustler, supporting my content allows me to keep doing what I love.
Much love to everyone and always have fun.
@Knowhow92
Earn Crypto For Your Content (Affiliate Links)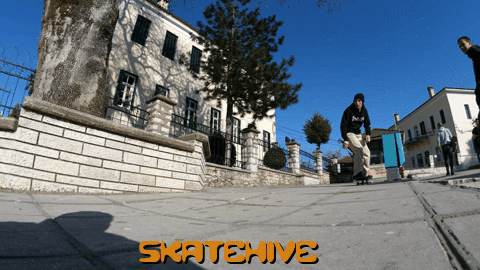 Find me Here
🏡 Hive: https://www.peakd.com/@knowhow92
🏡 Torum : https://www.torum.com/u/knowhow92
📹 Youtube : https://www.youtube.com/channel/UCJTNnvAHca8jcxaBpWn-bzA
📱 Twitter : https://twitter.com/theocharis_ch
☀️ Lbry : https://lbry.tv/@knowhow92:d
📷 Instagram : https://www.instagram.com/haris_housos/
☕️ Ko-fi : https://ko-fi.com/knowhow92