Hello everyone, happy Sunday!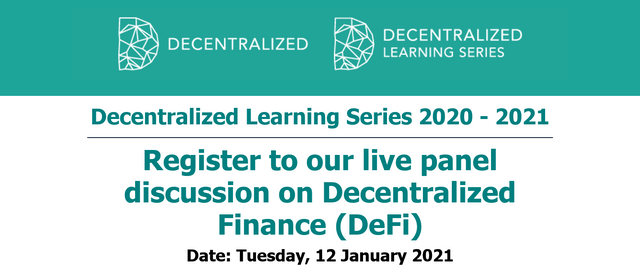 Today I come to you with an invitation :) We have been hearing about Decentralized Finance a lot these past few months, the information is so vast and come in so quickly, that it is almost impossible to monitor them all..
Knowledge, is something that we all should seek. Especially knowledge that comes from trusted sources. So if a free to attend webinar comes our way, from a well known University - we should for sure consider to attend... so I invite you to...
Come join a free webinar organized by the University of Nicosia & Decentralized.
Free Webinar about Decentralized Finance
Decentralized Finance (DeFi) builds on the disruptive character of blockchain technologies for the creation of new financial systems.
The focus of this panel discussion is the Present and the Future of DeFi.
Date & Time
Date: Tuesday, 12 January 2021
Time: 11:00 - NEW YORK | 16:00 - LONDON | |18:00 - EET |08:00 - SAN FRANCISCO | 01:00 (+1) - TOKYO
Speakers?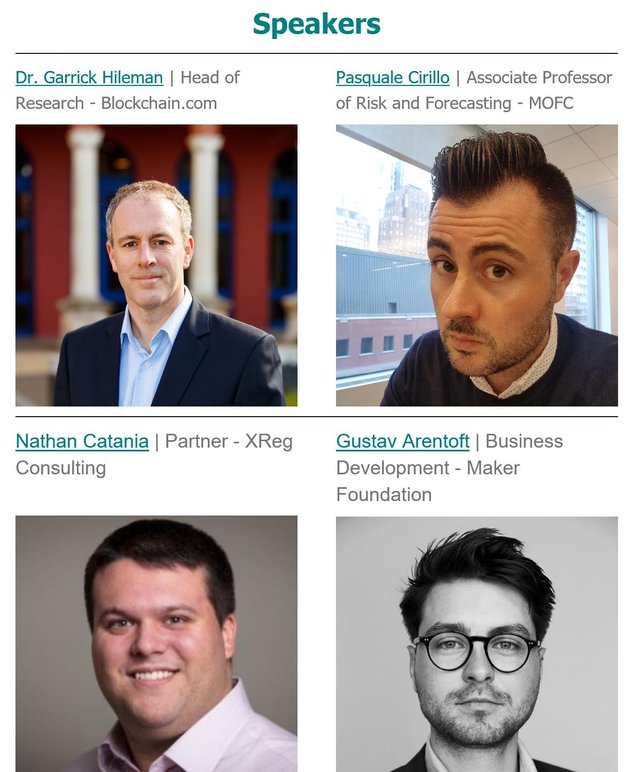 And there's more :)
Anyone who joins will receive a Blockchain Verifiable certificate!
Blockchain Verifiable Certificates will be issued to all registered attendees
Ok, where to register?
Here is the link to register
https://zoom.us/webinar/register/5916082949067/WN_YPAerZwsQJCytOpR39CiaA
You will need a zoom account, that you can create for free :)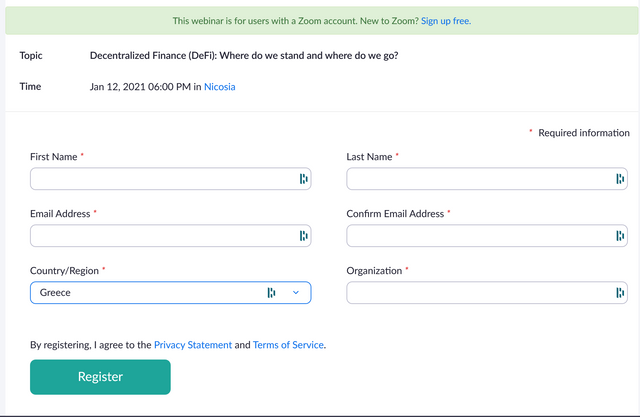 Are you joining?
Thank you for visiting, I hope to see you there, I will do my best to attend!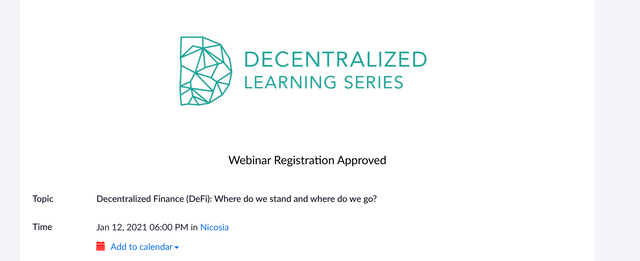 Who am I?
I am Katerina from Crete, Greece. An enthusiastic content creator with a passion for photography. Interested in the blockchain technology, in new social media platforms and in trying to educate new users who wish to explore the blockchain social media world and its possibilities!
---
Previous post about noise.cash LeoFinance Beta
---
Posted Using LeoFinance Beta