Everybody loves some free crypto, right? Airdrops, Giveaways and more ;) And yes, not all of them are fake, a friend of mine won a few days ago 15$ in Eth!!
But what about actually working for crypto? Would you dare? Would you chase that? Would you accept a challenge?
The way I see it, in the next few years, working in the cryptospace will be a norm and not an exception or something strange. Being crypto-savvyy will be something to proudly show off and not being ashamed to tell someone that you are into crypto (in any way).
If you are reading this, you will probably ask yourself. Why all this prologue?
Well, for 2 reasons! (And extra 2 that you will see at the endnote)
TL;DR version included at the end of the post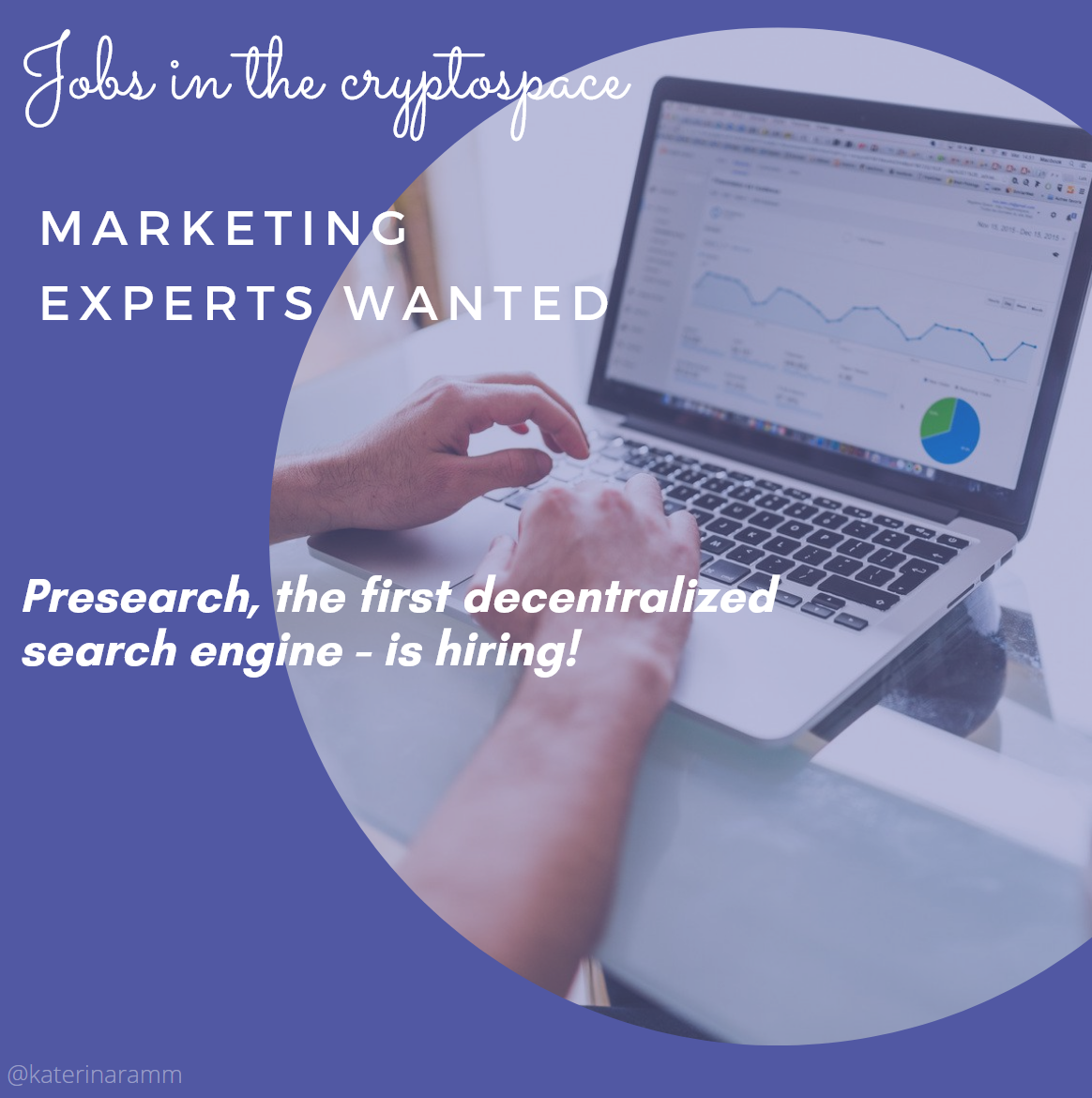 Main Story: If you are in the Marketing Space - take a look! Presearch is hiring!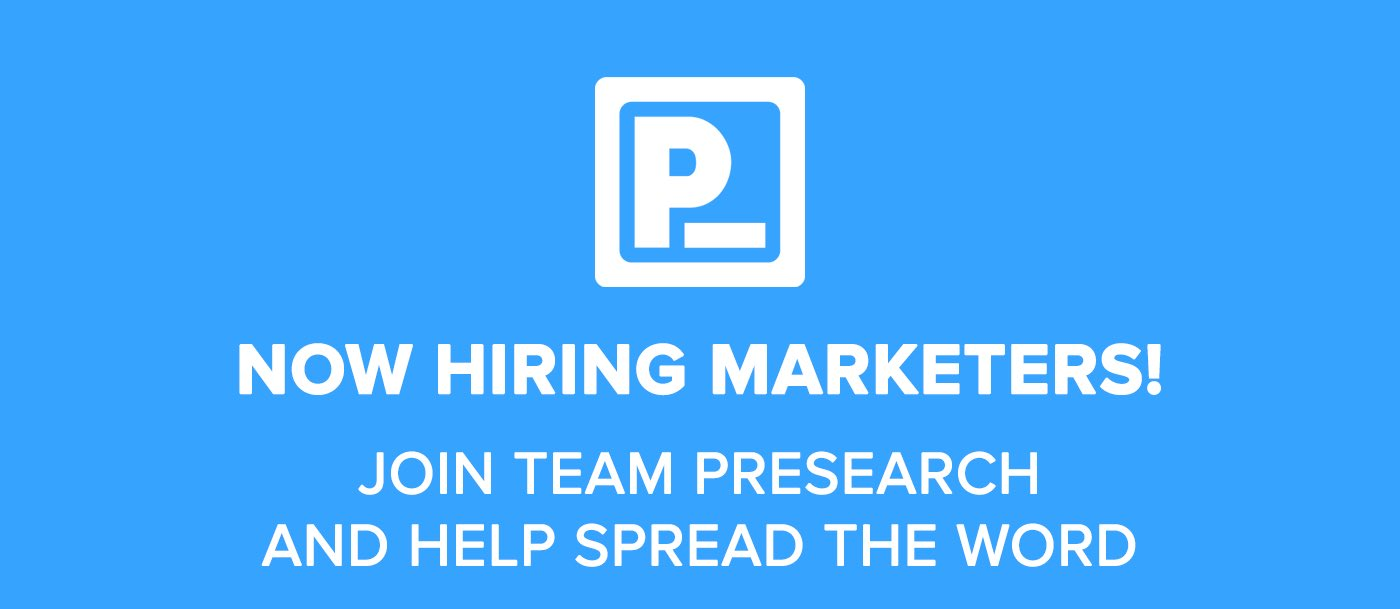 I was reading today the article of Presearch here and immediately thought! Oh, I have to let all the great community members of @leofinance & hive know!
Presearch enters a marketing phase and is actively hiring for the below positions!
Twitter Talent
Email Expert
Reddit Ringleader
BitcoinTalk Boss
Parler Prodigy
Quora Quartermaster
And a little extra if you are nothing of the above, but know someone who would be a great fit :)
Know someone who would be a great fit?
If marketing isn't your jam, but you have a friend or family member who would be a perfect fit, please forward them this posting and CC marketers@presearch.io when you email them to be eligible for a referral bonus of $250 worth of PRE tokens if we choose your contact for the position.
---
Again, what is Presearch?
Presearch is an open, decentralized search engine that rewards community members with Presearch Tokens for their usage, contribution to, and promotion of the platform.
source
About the token:


source
If you would like to join, you could sign up using my referral link here >
https://presearch.org/signup?rid=108041
or visit the website and sign up.
---
More good news! 50% extra $AMPL tipping
If you are on Publish0x you have probably seen it, if not here it is...

They recently started tipping with AMPL and this week they are having both a giveaway and also the tippers get 50% more AMPL tokens!
So you will want to use all your tipping power :)
This is my profile if you want to check out my posts, and if you do, drop me a line so that I can visit you back
In case you are not already on Publish0x, I suggest that you create an account! It is easy, it has potential, great content plus you get to meet friends from the block (leofinance etc) and make new friends
Feel free to use my referral https://www.publish0x.com?a=y1aKpxJbQG for signing up!
---
About $AMPL


source - CoinMarketCap
And $AMPL giveaway by Publish0x!
How to Participate in the Tip #AMPLificationWeekend Giveaway?
Here's how to get one of the 100x $1 in AMPL rewards by Tuesday:
Simply share an image of a tip in AMPL to your Twitter, Facebook, or Instagram accounts.
Follow and tag us on any platform: @Publish0x on Twitter, Publish0x on Facebook, or Publish0x on Instagram, and use the hashtag #AMPLificationWeekend so that we don't miss your post!
Write out your username on Publish0x in your Tweet, Facebook or Instagram post, so that we can pay you ASAP!
This is my participation here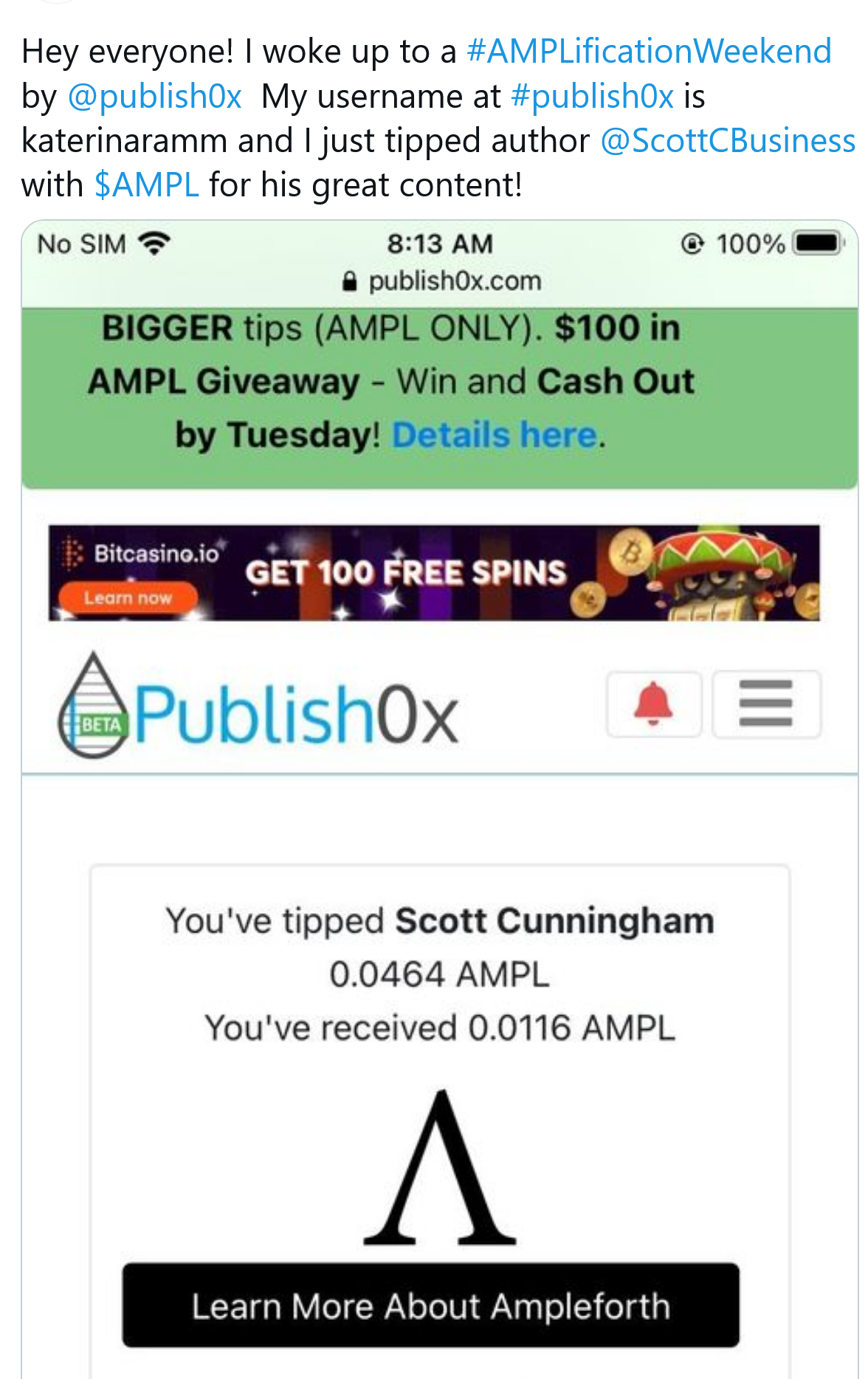 ---
Last but not least! DO NOT MISS THE LEO GIVEAWAY!
LeoFinance sponsors 2 back to back giveaways for $50 worth of $LEO tokens each! And all you have to do is check out this tweet by @scottcbusiness and follow the steps
https://twitter.com/ScottCBusiness/status/1332423638415536130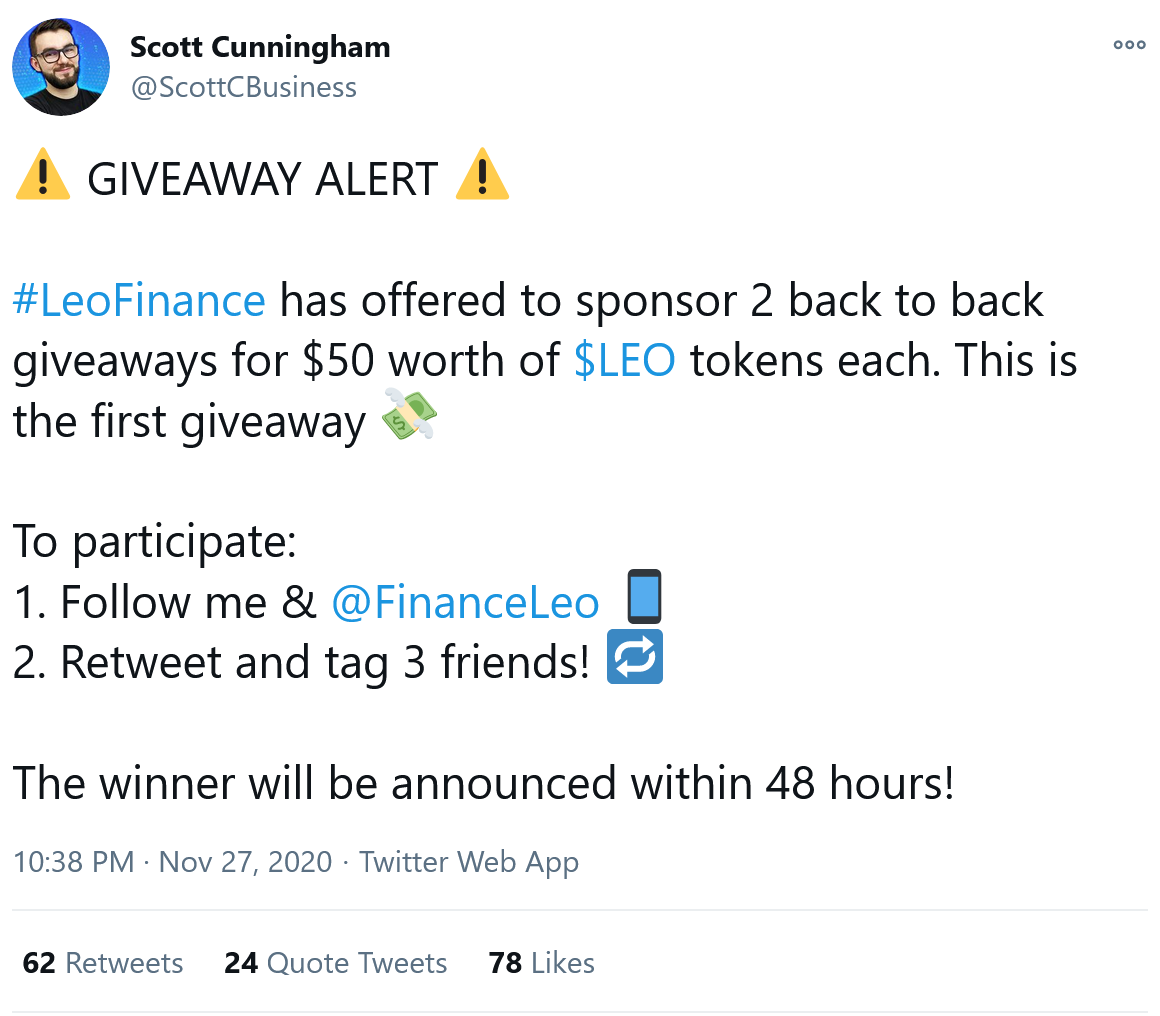 TL;DR version!
Presearch, a decentralized search engine that rewards its users with presearch tokens is hiring marketing experts. If you are not an expert, but happen to know one - then they offer a $250 worth of PRE tokens as referral bonus!
Publish0x offers 50% more tipping in $AMPL
Publish0x has organized an easy giveaway where you can easily win by posting a screen shot of your tipping in $AMPL
DO NOT Miss the 2 back to back LEO giveaways (worth of $50 of LEO each) organized by @leofinance & @scottcbusiness on twitter :)
That's it for now!
Was this article useful? Will you apply at Presearch? Will you participate to the giveaways?
Let me know below :)
---
Who am I?
I am Katerina from Crete, Greece. An enthusiastic content creator with a passion for photography. Interested in the blockchain technology, in new social media platforms and in trying to educate new users who wish to explore the blockchain social media world and its possibilities!
Posted Using LeoFinance Beta