Hi everyone, I hope all of you are doing great! I have seen many of you setting goals for 2021 and I will do my best to follow your example :)
In this post I would like to share you with some personal news!
A few days ago I became an Ambassador for the new social media platform Torum. It was a decision that I almost took the moment I was asked by the team. Would you like to know why?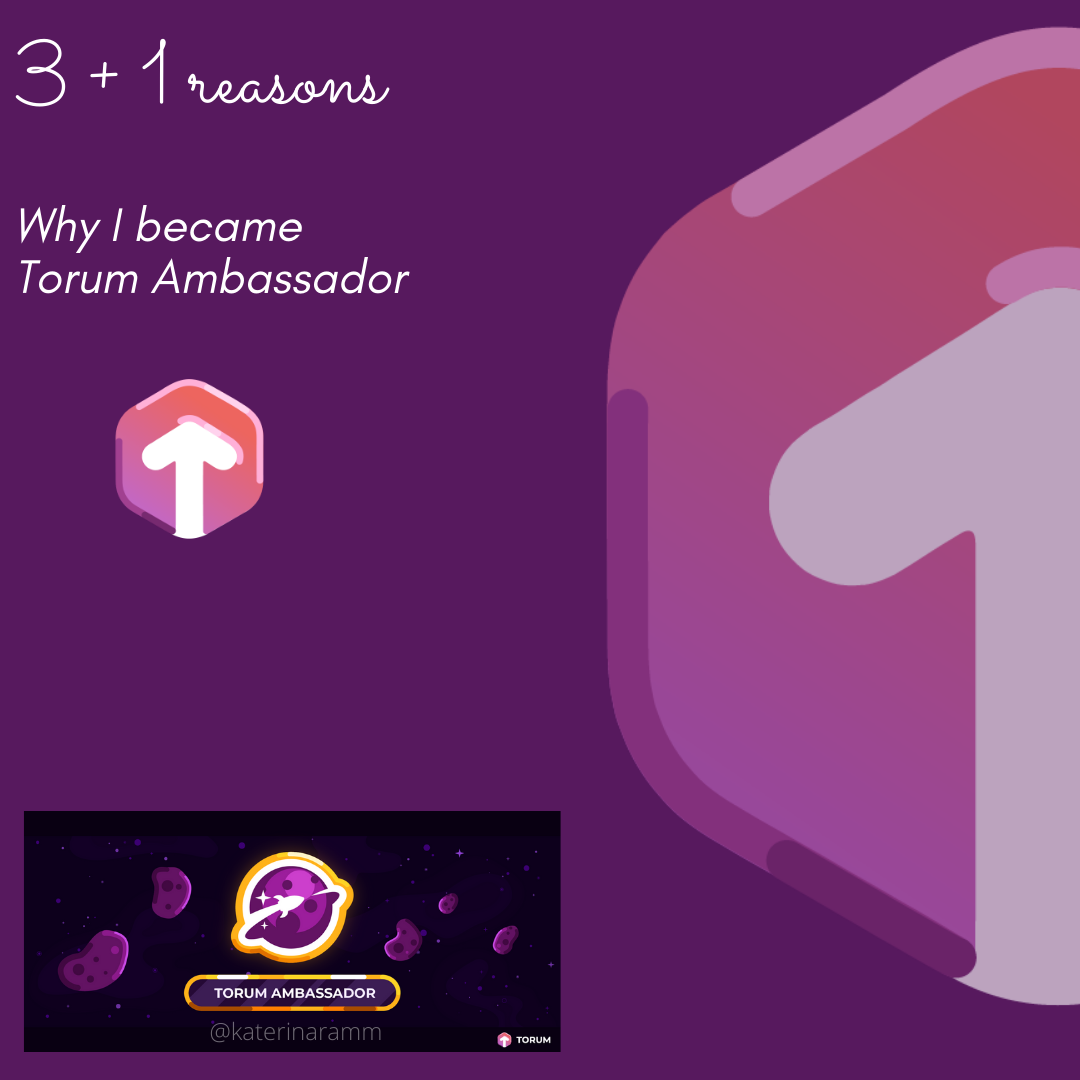 Here are my 3+1 reasons why I became an Ambassador for Torum!
I like to try new things in the digital world. It is best to try something and either embrace or reject it, than have an opinion without having a personal experience.
It took me sometime to join Torum. I had seen it in the news, some of my friends had joined, I even was invited in their Discord Channel but it is only 2 weeks ago when I decided finally to give it a try.
1. I immediately felt at home!
It was very easy to join the platform. You need a username, an email and a telephone number (this will be necessary for your account to be verified). When you join, you land in a very easy-to-use place! You know where to click and why (as opposed to when I first joined steem back then - it took me ages to understand what to do!)
You fix your profile (mine is still incomplete...), you can find new people to follow, comment on their posts, share them or create your own posts, send direct messages and more...!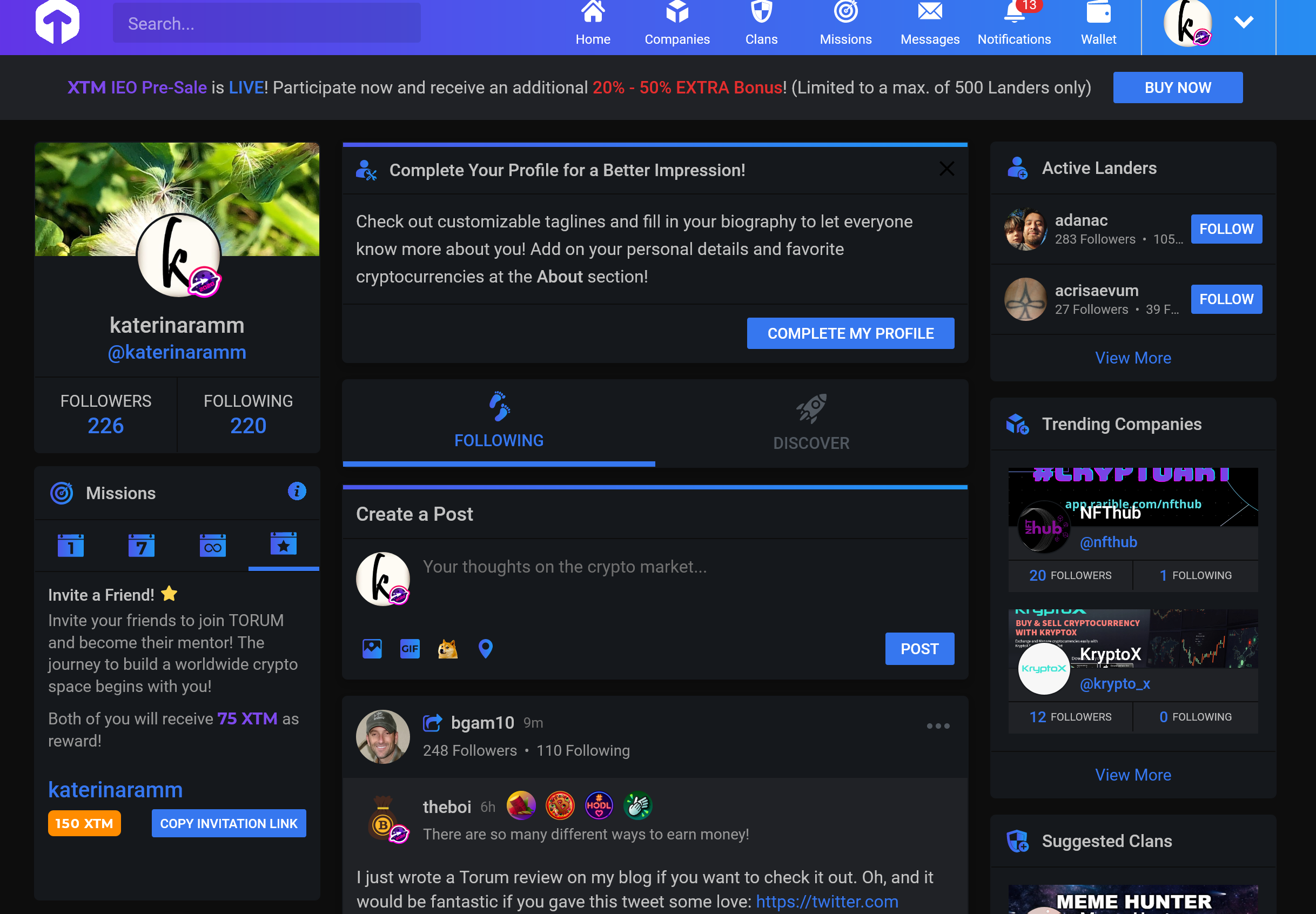 2. I felt welcome right from the start
I wrote my first post and I was immediately welcomed by the team members, who also sent over some wonderful gifts (in XTM). Also, every question I had was very quickly answered to :)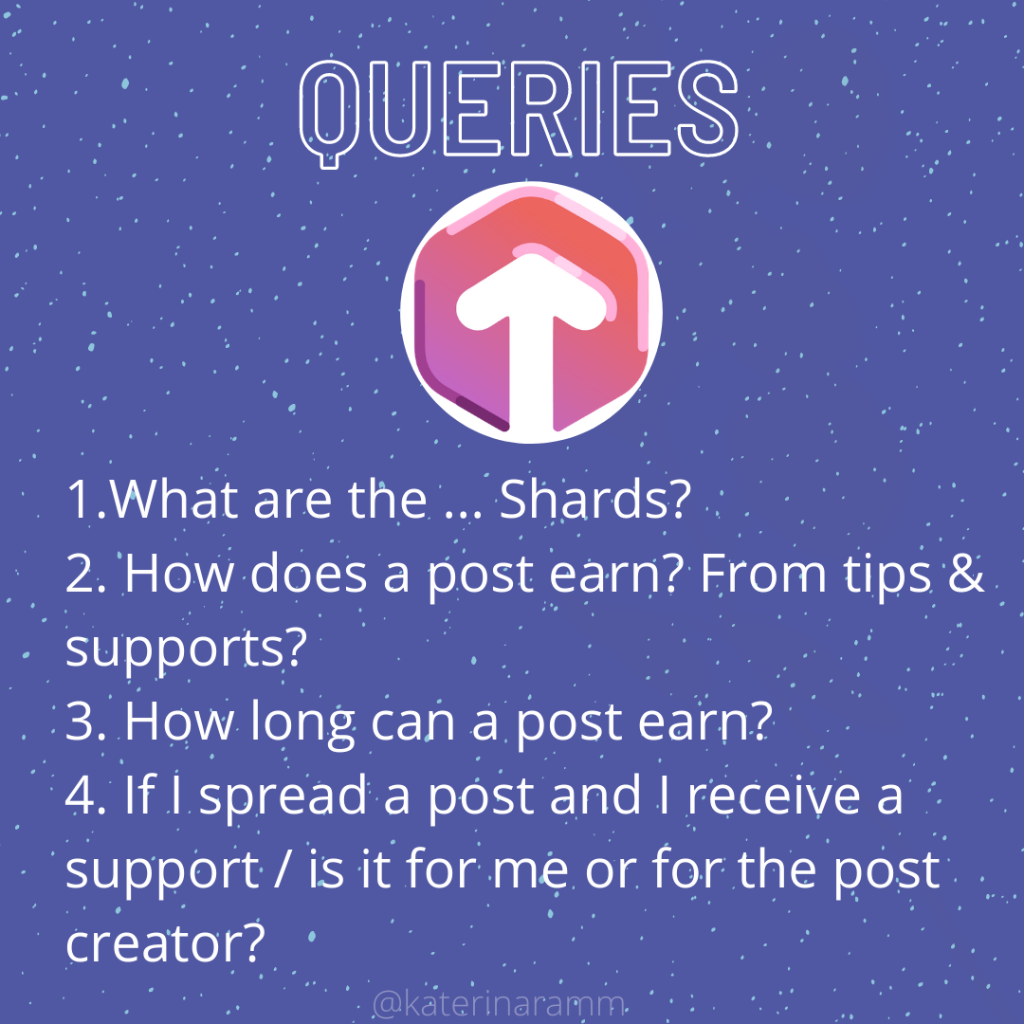 And here are the answers :) https://www.torum.com/post/5fa8ef4034bd8f43de54022f
3. I see potential in this platform
I have not yet read the WhitePaper (I will, I promise) but I have read this post by @knowhow92 and I see that the Team is serious in what they have in mind. Their product is a perfect meeting point for crypto enthusiasts, they have a solid plan and a feasible road-map.
I like to think positive, this is a new project and I have faith in it. The crypto world is evolving very quickly and it is very easy to be left behind..
3+1 .. If not now, when?
I have missed a few chances in the past, I do not regret them but I wish I did not miss them. Ever since I have promised to myself that if I have a good feeling about something and if it is safe (no scam etc) then to go for it and evaluate it in the way. So, this is where I stand now. I have taken this opportunity and wish/act for the best!
So, now what should be expected from me?
I will be posting tweets about Torum on my twitter account and I will be probably post some of my Torum discoveries as the time passes. A review / some tips and anything else that I believe will be useful for users who are thinking to join Torum.
Do you want to join Torum?
Feel free to use my referral link (we both earn 75 XTM when you verify via telephone number) - https://www.torum.com/signup?referral_code=katerinaramm
Or click here https://intro.torum.com and click sign up
Make sure you read this post by @bagofincome for a detailed Torum review
Thank you for visiting!
---
Who am I?
I am Katerina from Crete, Greece. An enthusiastic content creator with a passion for photography. Interested in the blockchain technology, in new social media platforms and in trying to educate new users who wish to explore the blockchain social media world and its possibilities!
Posted Using LeoFinance Beta