There is a lot to be said and found in the crypto gaming industry. Most importantly I would say is that gaming should be something that is fun and is not a chore. But apart from that it is pretty cool if there is a nice buck to be made in.
Rising Star actually has given me more already than I could have thought about even. Don't go into the big numbers, but just think in how nice small side hussles are.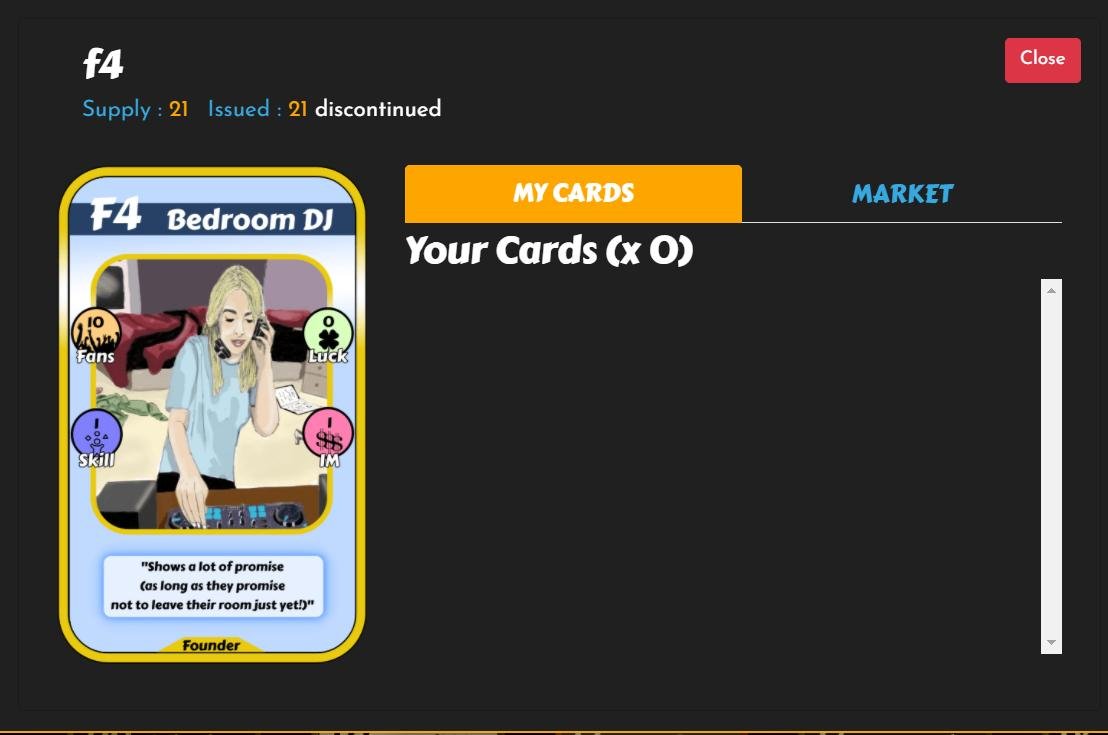 Now I just sold this card for 120 HIVE, which is currrenty around 36 dollars. This was one of the founder cards which were given out in the beginning of the game. Currently I see it already on the market for 350 HIVE which does make me think I sold it a bit too low, but that is another story. The fact is...a card that was given to me in the summer was now 30 bucks worth, and I didn't do anything with it and for it.
Talk about making a good deal.






The reason for this run on old and rare cards is ofcourse from a collectors kind of perspective. But another thing has something to do with it and that is the daily cash out pool.
Every day Rising Star gives out free HIVE for how high you are in the ranking. Now do not think about millions of HIVE per day, but just a small motivational amount. The rankings for this pool is calculated on how many unique cards you have (40%), the total amount of cards that you have (30%), the IM factor which is something that every card has and some are worth more (20%) and the amount of minutes played per week (10%). So it is worth it to have a big sum of unique cards.
I am always somewhere between spot 45 and spot 50 in the rankings which will give me around 0.15 to 0.2 HIVE payout per day.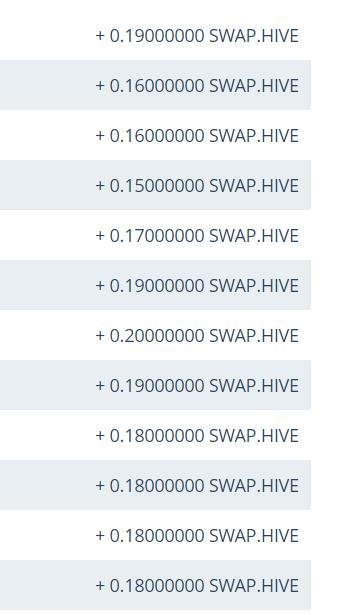 I would say that is actually quite a nice ROI for HODLing my cards. In comparison to this. I also delegate my staked HIVE to for example @ocd and @curangel 500HP per adres and get a 0.1 return for that daily. So from that perspective, Rising Star gives me more delegation for playing the game.

See I wonder why for instance people from Venezuela or so who literally use their HIVE to eat food from can not be enthousiastic about a game like Rising Star. You click every now and then on a mission that suits your time from the rest of the day and you receive starbits for that.
I would suggest using your earned starbits in game for a while to build up your account for a bit, but once you found a lucky cards while opening a pack, that is when the party starts. I get somewhere like 13K-15K starbits per day with no effort which I could also sell on the market for around 3 HIVE (about 1 dollar) per day, but I choose not to, because I like the game so much.
Again for all of you whales out there these amounts make no sense, I know that. But I do think that especially for people who are all relatively new in the crypto space and especially in crypto gaming, this is all just very cool stuff.

Give it a try in Rising Star I would say. All you need is a HIVE account which you can get at peakd.com which also doesn't cost you anything to set up and to register at Rising Star to start playing.
Why not I would say.