The ultimate starters guide to going bankless
Last updated: August 7, 2020
---
IRUUR1 Advances, The Nature Of Wealth and Electromagnetic Reality Creation
This guide like all things in this world is imperfect and correct at the same time. Readers of this publication understand we are not a worldly publication nor are we a believer based publication. In the realm of so called finance for instance, we discern no value from separating that which has lasting or foundational, moral, ethical, spiritual wealth, sought by many, or personal, financial, physical health and wealth in general.
This guide's imperfection, lies in the way the writers want to influence us to reinforce their attempt to create a reality for themselves. It is perfect because they know they do not have all the answers but are willing to give the essential elements of their very knowledgeable and well researched conclusions so far. They come to us correct.
The Wealth of Creation Is Our Inherent Birthright To Create Reality
When I was just out of high school I began to read Alan Watts, the first person I ever encountered who attempted to construct a more academic lexicon of reality creation from ancient wisdom, the academic sciences, Jung, Freud and others, applied to everyday situations. The tools for reality creation were just being identified collectively and being published in the late 60's. Today with computing we have many more tools for individual empowerment. There is always money to be made by convincing a fool that what is not is what is. If a person buys a car to save the planet, they will also buy a pandemic to save the planet. That is reality creation, based on what is not.
This guide is not presented as a way to save the planet. Can anyone save the planet, outside of the vast unknown celestial influences bombarding the universe at every moment? Of course not. The wealth and currency that influence the universe will set conditions here. We individually receive that wealth, qualify it to a greater or lesser value for ourselves, and transmit that wealth as the currency of action, in money, romance, habits, and many other things.
Central Banking, Is A Wealth Protection Racket
The Knights Templar, created modern banking as a system of trust, capable of protecting and expanding individual wealth across political and cultural borders. But when the banks they created turned against them, and used the trust given to reward themselves, banking as we know it today, became an impediment to wealth creation and protection. What does this have to do with electromagnetic energy? Everything. But for now;
Here is the guide outline.
---
Welcome to your bankless journey
Ryan Sean Adams
This guide is your roadmap to the unknown. It's your guide to the wild west of open finance. Don't worry about figuring this out all at once. Just commit to learning a bit each week.
Welcome to the frontier.
- RSA
Bring a friend on the journey! Share this guide with someone. Let's help the world go bankless!
Here's what this guide covers:
Bankless goals
Resources for the journey
Understanding core concepts
Developing key skills
Where to get help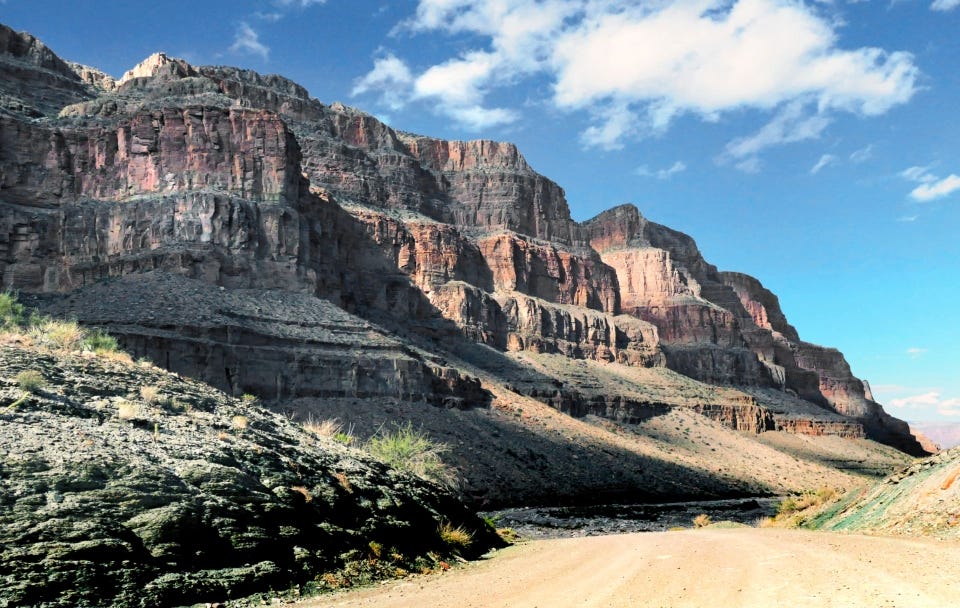 1. Bankless goals
Going bankless is a journey towards freedom—self-sovereignty. Financial independence.
That means less reliance on two types of banks that control your life:
Less reliance on central banks
Less reliance on commercial banks
It's not that we hate banks. It's that we don't need them anymore. At least, we need them a lot less in our new crypto money systems.
People on the bankless journey eventually see two flippenings:
But we're practical. It's too early to do this all at once. Too risky. Too difficult. This open money system is just getting started.
That's why it's a journey.
Must do actions:
Westward for Gold!
Like all worthwhile journeys, this one isn't easy! It takes effort. It requires risk!
We're not just starry-eyed dreamers—we're heading west because there's gold! If we're right—massive upside! New economies. New asset classes. The opportunity to become financially independent.
This is like learning HTML and buying .com domains in 1995.
Why go bankless?
To maximize your crypto wealth (independence & wealth)
To become a Bankless Jedi (skills & knowledge)
And it's about a better system for future generations:
Bankless means freedom and upside for each of us as individuals and an opportunity make the world a better place for future generations. If bankless wins, the world wins.
2. Resources for the journey
With your goals in let's make sure you have the resources for your journey.
Weekly level-ups:
Get on the schedule:
Community engagement:
Starter Equipment:
You'll need an exchange account to buy crypto (I like Coinbase)
You'll need a hardware wallet for cold storage (I like Ledger)
Bankless Equipment:
Recommended Resources:
Also—check out the Deal Sheet for the best deals on crypto products! 💸
Actions:
3. Understand core concepts
With your resources by your side you can start digging into the core concepts.
Read these first:
Money:
Investing:
Paradigms:
Ethereum & Bitcoin are Digital Nations
Economic bandwidth explains why ETH & BTC are irreplaceable as money
Protocol Sink Thesis explains why DeFi will win
Ethereum & ETH:
Bitcoin & BTC:
DeFi & Crypto Banks:
Investing in DeFi Tokens:
Yield Farming:
Stablecoins:
Governance
Technology:
Crypto eating traditional finance:
4. Develop Key Skills
While you learn the key concepts take time to level-up on the key skills so you can do things in the the bankless money system—pay, lend, borrow, earn, trade, and invest.
Going Bankless:
Pay & Receive:
Lend & Borrow:
Earn:
Invest:
Stake:
Wallets & Addresses:
Decentralized Autonomous Organizations (DAOs):
Collectibles & Gaming:
Trading & Betting
Risks:
Taxes:
Security & Privacy:
Hedging Risk:
Learning to learn:
Essential Editorials
5. Where to get help
In the American West settlers traveled across the plains and mountains passes in covered wagons banded together for mutual help. These wagon trains were the best way to survive the rugged westward road.
The bankless journey is rugged too. And like early settlers we survive as a wagon trail.
The entire bankless community is ready to help you on your journey.
Go to the Inner Circle Discord channel and just ask.
You're not alone.
You're in the bankless nation now.
More guides!
Special thanks to @Abv_Avg_Joe and @0x_Lucas for helping to put this guide together. Members like these make the bankless community special.
Note: some links above are affiliate meaning at no cost to you if Bankless earns a commission
Not financial or tax advice. This newsletter is strictly educational and is not investment advice or a solicitation to buy or sell any assets or to make any financial decisions. This newsletter is not tax advice. Talk to your accountant. Do your own research.
---
---
---
https://iruur1.com/end-central-bank-slavery-now-be-your-own-central-bank/