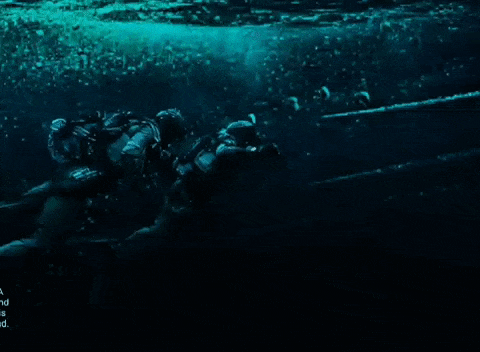 "H20" 3D.gif
[A rare, signed, higher resolution and non-watermarked version of this image is available for download at: https://creary.net/digitalart/@jaichai/water-is-your-friend-military-memories]
I can still remember my instructor yelling , "Water is your friend! Hit the surf, you maggots!"
Little did I know it would save our lives in the future...
If the bullet is shot from an angle of 30 Degrees, then being underwater in the range of 3-5 feet (0.9-1.5 meters) can ensure safety from most guns.
(Source: https://www.scienceabc.com/eyeopeners/can-being-underwater-protect-you-from-bullets.html)
May you and yours be well and loving life today.
In Lak'ech, JaiChai
(JaiChai 5 Apr 2022. Simultaneous multi-site submissions posted. All rights reserved.)