Here's me when I was a young jumper, diver medic.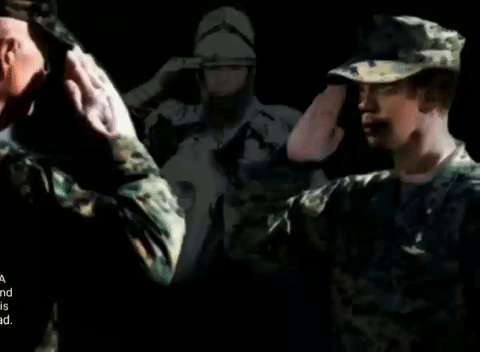 "The Salute" 3D.gif
*A rare, signed, higher resolution and non-watermarked version of this image is available for download at: https://creary.net/digitalart/@jaichai/the-salute.
The salute is often thought to date back to Roman times, but there is no evidence that soldiers raised their hand as a formal greeting.
Another theory is that it originated in medieval Europe, when knights used their hands to raise their visors, revealing their identity to demonstrate they were friendly...
Read the rest at:
https://www.google.com/amp/s/www.bbc.com/news/blogs-magazine-monitor-30679406.amp
Submitted FYI.
May you and yours be well and loving life today.
In Lak'ech, JaiChai
(JaiChai 13 Apr 2022. Simultaneous multi-site submissions posted. All rights reserved.)