Here's me as Dr. Palmer.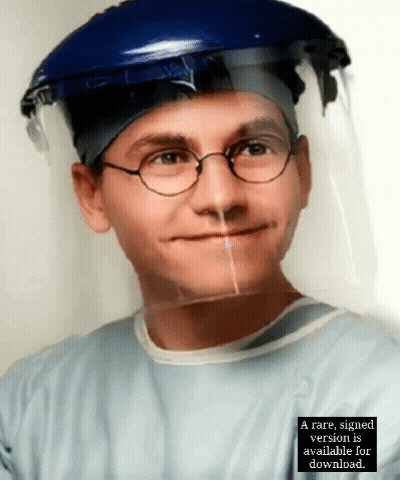 "Palmer" 3D.gif
*A rare, signed, higher resolution and non-watermarked version of this image is available for download at: https://creary.net/digitalart/@jaichai/palmer-ncis-fan-art
James "Jimmy" Palmer (AKA "Autopsy Gremlin") is a Doctor and also the Chief Medical Examiner for the NCIS Major Case Response Team.
In March 2019, Palmer became the new NCIS Medical Examiner after Ducky stepped down from his position.
(Source: https://ncis.fandom.com/wiki/James_Palmer)
May you and yours be well and loving life today.
In Lak'ech, JaiChai
(JaiChai 26 Apr 2022. Simultaneous multi-site submissions posted. All rights reserved.)