Here's me as Nightcrawler.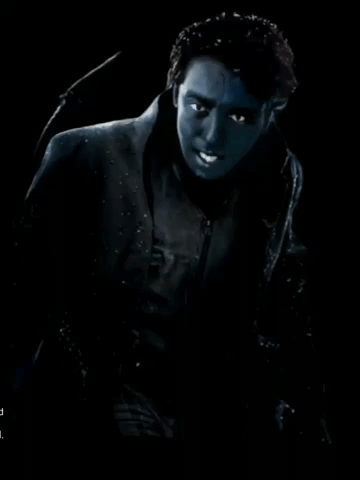 "Nightcrawler" 3D.gif
[A rare, signed, higher resolution and non-watermarked version of this image is available for download at: https://creary.net/digitalart/@jaichai/nightcrawler-x-men-fan-art]
Nightcrawler possesses superhuman agility, the ability to teleport, and adhesive hands and feet.
His physical mutations include indigo-colored velvety fur which allows him to become nearly invisible in shadows, two-toed feet, and three-fingered hands, yellow eyes, pointed ears and a prehensile tail.
(Source: https://en.m.wikipedia.org/wiki/Nightcrawler_(character)
May you and yours be well and loving life today.
In Lak'ech, JaiChai
(JaiChai 18 Mar 2022. Simultaneous multi-site submissions posted. All rights reserved.)