Here's me as Jeevan Chaudhary.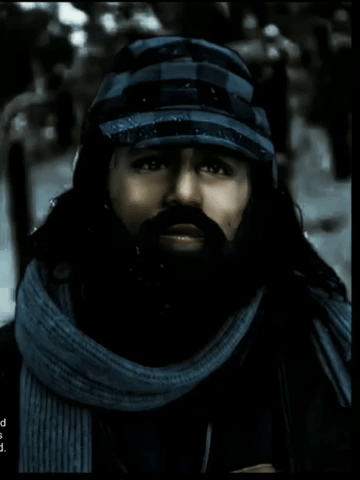 "Jeevan Chaudhary" 3D.gif

[A rare, signed, higher resolution and non-watermarked version of this image is available for download at: ]
"Jeevan Chaudhary"
"Station Eleven" is an American post-apocalyptic dystopian fiction miniseries created by Patrick Somerville based on the 2014 novel of the same name by Emily St. John Mandel.
Jeevan Chaudhary, played by actor Himesh Patel, is an audience member the night of the pandemic who takes care of the young Kirsten.
(Source: https://en.m.wikipedia.org/wiki/Station_Eleven_(miniseries)
May you and yours be well and loving life today.
In Lak'ech, JaiChai
(JaiChai 13 Feb 2022. Simultaneous multi-site submissions posted. All rights reserved.)