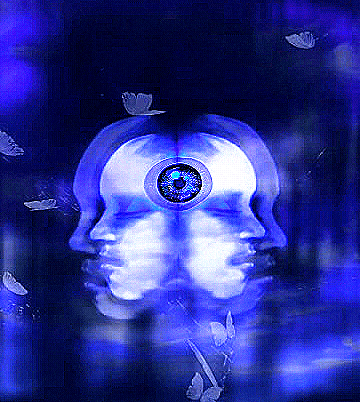 "Janus"
I've always been fascinated with the Roman God "Janus".
In ancient Roman religion and myth, Janus (/ˈdʒeɪnəs/ JAY-nəs; Latin: Ianvs [ˈi̯aːnʊs]) is the god of beginnings, gates, transitions, time, duality, doorways, passages, frames, and endings.
He is usually depicted as having two faces.
(https://en.m.wikipedia.org/wiki/Janus#:~:text=In%20ancient%20Roman%20religion%20and,named%20for%20Janus%20(Ianuarius)
The month of January is named for Janus (Ianuarius).
BTW, I was born on January 31 which happens to be the last day (end) of the first month (beginning) of each year.
Imagine that?
Submitted FYI.
May you and yours be well and loving life today.
In Lak'ech, JaiChai
Please Note: Whether or not the NFT is currently on auction, up for sale at a fixed price or listed sans price please feel free to make an offer.
All offers will be considered.
"Janus" - JaiChai 's Mindsight 20/20 Collection NFT on OpenSea:
https://opensea.io/assets/matic/0x2953399124f0cbb46d2cbacd8a89cf0599974963/11015482322242733027498921874118512522396733628859327573837591474361499385857/