Insect dishes are common in Asia.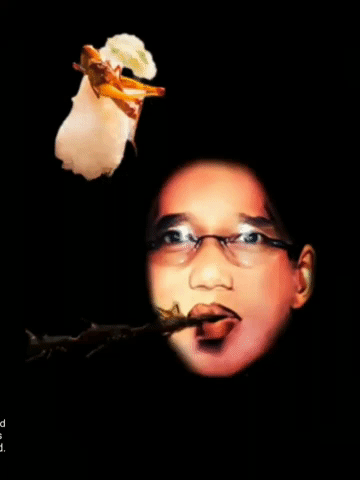 [A rare, signed, higher resolution and non-watermarked version of this image is available for download at: https://creary.net/digitalart/@jaichai/maggot-meals-insects-as-food]
When I was in Thailand, I would snack on fried insects just like most Americans eat chips or peanuts at a bar, especially when ice cold (meaning: beer with ice in Asia) Chang, Leo, Singha was available.
Remember the beginning of "Blade Runner 2049"? Officer "K" neutralizes a replicant that was an insect larvae farmer.
Large scale larvae farms are more plausible than you think...
Maggots may are a viable source of protein, good fats, and trace elements.
Scientists are looking into the possibility of using maggots to produce textured protein or a sustainable snack for humans.
Simple processing gets rid of microbes, parasites, and bacterial spores.
And producing larvae in this way would have less of an environmental impact than producing meat for human consumption.
https://www.healthline.com/health/eating-maggots#eatingsafely
Imagine that?
May you and yours be well and loving life today.
In Lak'ech, JaiChai
(JaiChai 8 Apr 2022. Simultaneous multi-site submissions. All rights reserved.)