Just for fun Digital Art.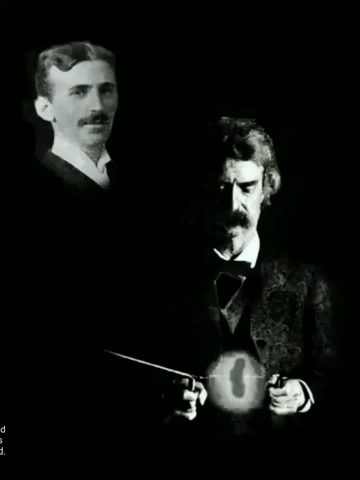 [A rare, signed, higher resolution and non-watermarked version of this image is available for download at: https://creary.net/digitalart/@jaichai/ever-the-twain-shall-meet]
Samuel Clemens (Mark Twain) and Nikola Tesla shared a friendship starting in 1890s.
Tesla read a lot of early Twain when recovering from a serious illness. The two shared an interest in electricity.
(Source: https://bigthink.com)
May you and yours be well and loving life today.
In Lak'ech, JaiChai
(JaiChai 6 Apr 2022. Simultaneous multi-site submissions posted. All rights reserved.)