Here's me as "Charlie Chaplin".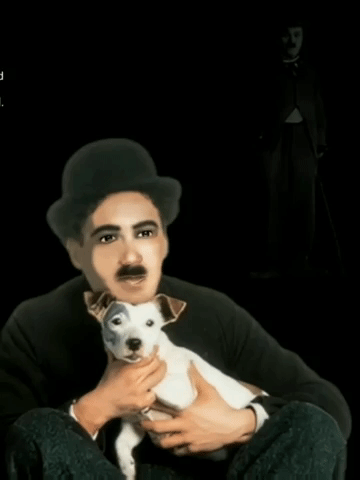 "Chaplin" 3D.gif

[A rare, signed, higher resolution and non-watermarked version of this image is available for download at: https://creary.net/digitalart/@jaichai/chaplin-movie-fan-art]
Chaplin is a 1992 biographical comedy-drama film about the life of British comedian Charlie Chaplin.
It was produced and directed by Richard Attenborough and stars Robert Downey Jr., Marisa Tomei, Dan Aykroyd, Penelope Ann Miller and Kevin Kline.
It also features Charlie Chaplin's own daughter, Geraldine Chaplin, in the role of his mother, Hannah Chaplin.
(Source: https://en.m.wikipedia.org/wiki/Chaplin_(film)
May you and yours be well and loving life today.
In Lak'ech, JaiChai
(JaiChai 18 Mar 2022. Simultaneous multi-site submissions posted. All rights reserved.)
: