"AR-15" 3D.gif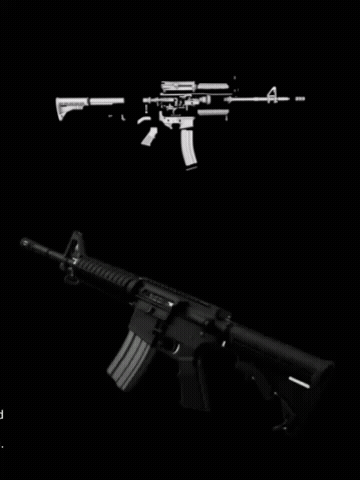 *A rare, signed, higher resolution and non-watermarked version of this image is available for download at: https://creary.net/digitalart/@jaichai/ar-15-cad-3d-printed-gun
[Disclaimer: This is strictly for educational purposes only and is neither legal advice, nor a personal statement about Gun Control.]
Because of the Second Amendment and the file codes under the First Amendment in the U.S., anyone can legally make a 3D printed gun.
3D printed guns have a shorter range, are less accurate, reliable and durable than conventional firearms.
They are created with a 3D printer, a filament of choice and expert 3D printing skills.
Make no mistake, although made of plastic, 3D printed guns are NOT kid's toys.
They are capable of inflicting serious injury and/or death.
(Source: https://legionary.com/3d-printed-guns-in-2021-everything-you-need-to-know/)
Submitted FYI .
May you and yours be well and loving life today.
In Lak'ech, JaiChai
(JaiChai 28 Apr 2022. Simultaneous multi-site submissions posted. All rights reserved.)