Introduction
Blockchain is a decentralized general ledger. It is a computer network that has an identical copy of the database and changes its status (records) to a common agreement based on pure mathematics. All this means that there is no need for any central server or any entity we trust (e.g. central bank, notaries, banks, Paypal, etc.). The blockchain is the technological basis for all cryptocurrencies, whether Bitcoin, Ethereum, Hyperledger, etc.
An important part of the blockchain is the smart contracts, a piece of code that is stored in the blockchain network (in each participant's database). It basically defines the conditions to which all parties using the contract agreement. Therefore, if the required conditions are met, certain actions are executed. Because the smart contract is stored on all computers on the network, everyone must run it and get the same result. This way users can be sure that the result is correct.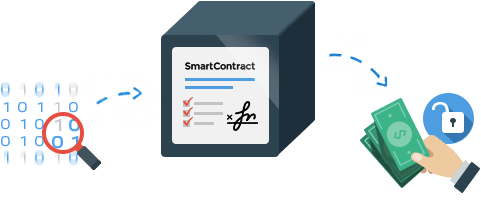 Blockchain and Smart Contracts open many doors to new decentralized businesses and eliminates the need for expensive third parties. Many new companies are now working on this technology, and large companies are testing it in closed networks to collaborate directly with each other without the need for intermediaries.
Despite the dominance of the loyalty reward system, the existing model is broken as several customers would never redeem their points and those who find the process unclear. Instead of gaining loyal customers, these loyalty reward programs are causing companies to lose revenue and customers due to the current compensation plan. Some of the main problems are as follows: Delays in rewards due to cash back, functional restrictions or lack of favorable infrastructure.
However, a new project called Brand Tokens (https://www.brandtokens.io) aims to create a new movement in the loyalty industry that could lead to the ultimate solution. The idea is that, through a chain of blocks, companies can create their own token in the Brand Tokens network. With this newly created token, each company will be able to reward its customers or consumers on a secure, transparent and efficient platform.
Video presentation
Definition
In more detail, Brand Tokens is an all-in-one platform for managing all brand token needs. The main idea is the simple integration of tokens into each company's services, so that each company can reward its customers with tokens and give benefits in return.
How it works
The BRND token is designed as a TaaS. The TaaS model presents an innovative model that allows businesses to capitalize on the increased blockchain without having to deal with the obstacles, risks and technical barriers associated with creating and owning tokens. Unlike loyalty points, tokens are valued in real time and can be exchanged and transferred between users. Brands can reward their customers, as with points. Users can redeem the tokens for discounts, products and services. They can also exchange them for crypto-currencies such as Bitcoin or Ethereum. Brands can use their tokens to acquire new customers or reward loyal customers for purchases, participation in social media, participation in events or sharing their personal data.
With Brand Tokens, any brand, organization or community can create their own tokens based on blockchain, allowing their users to earn and spend tokens in multiple locations around the world. The tokens can even be exchanged for other crypto-currencies, making it easy to receive immediate cash.
The most important features of the platform are the following:
 Brand Token issuing

 Token marketing automation

 Unique data insight

 Exchange and wallet provider
Bounty program
The project gives the opportunity to earn Brand Tokens performing some social media tasks and doing simple steps from the bounty program explained into the following Bitcointalk Thread here (https://bitcointalk.org/index.php?topic=5251643.0), where you can access the link in order to see what are the conditions to become an early Brand Tokens contributor and start acquiring tokens.
For more information about the project, you can visit and read their WhitePaper available here (brandtokens_WP). You can also stay tuned in their official Telegram Channel (brandtokens). I hope you liked the post and soon I'll send you new ones.
Token details
Branded tokens are standard ERC20 tokens issued using the public chain Ethereum Blockchain. Branded tokens are a unit of account, which is created and posted in the Blockchain. Brand tokens can be used as loyalty points, which means that they are issued by a brand and distributed to customers as a reward for desired behaviors such as shopping, social engagement or referring new customers, etc.
Token: BRND
Platform: Ethereum
Type: ERC20
Price in ICO: 1 BRND = 0.06 USD
Tokens for sale: 1,000,000,000
Roadmap
Q1 2020:
Brandtokens OU Company is incorporated in Estonia as a software and technology company.
New website allowing Sign-Up for both Brands and Users with opportunity of subscribing for favourite brands tokens.
PreICO open for internal clients (limited edition to only 100 mln tokens).
Q2 2020:
Voting system for users to decide which Brands they welcome on the platform.
ICO - 400 mln tokens in distribution.
First 1.000 Brands in the system.
Q3 2020:
Mock-ups of an application.
Launch of loyalty program in tokens with BRND and xB for beta-testers and early adopters.
Q4 2020:
Open platform for every company, massive on-boarding.
Marketing deals, growing brand and user base.
Launch Marketing Automation Tools for Brands.
Q1 2021:
Platform development.
AI powered profiling, new quality in Marketing Automation.
Q2 2021:
ICO Round 2.
Intense marketing of the platform.
Q4 2021:
BRND token listed on exchange platforms.
Buyback of BRND tokens for the first time.
Platform development.
Social Media Links
--------------------------------------------------------------------------------------------------------------------------------------------------
Author Details
Email: adria.parcerisas.albes@gmail.com
Bitcointalk username: adriaparcerisas
Bitcointalk profile link: https://bitcointalk.org/index.php?action=profile;u=1870482
Ethereum wallet: 0x3e10d9Cb6a5af372C00563aA19FEE3122A5C0Cd4