Howdy Folks,
It´s been an interesting day yesterday, proving my point that both the FED and Putin talking out of their... did not make an impression on the crypto market.
---
Now I am not saying that I am any better than those guys. I just don´t talk but type out of my ass, yes just try to picture that. 
So what´s new(s)?
Well, Cardano announced a successful hard fork to their upgraded Vasil network. Which did absolutely nothing to the price. Leaving me feeling very unsatisfied after first that non-eventful ETH merge and then a week later this ADA dud. Seems that in a bear market you really need to pull some crazy stunts to influence the price (no why does that make me think of LUNA? ).
What does help to influence your coin's prize positively is fighting the FED in court. Of course, keep in mind that that comes at a cost- Because when the FED drags your ass to court, your coin drops. Then during a bull market where every shit coin pops to the moon, your coin does absolutely nothing.
Only when the sentiment changes, the bears are back in town and the FED is having a hard time holding up their own pants, only then there is some light.
XRP vs FED
Yes, I am talking about that bank coin. No, not because I am an XRP fanboy, but because since the narrative turned positive for XRP I have been buying their coin. Which was around March/April.
That is precisely what is causing my dilemma. I started buying the dip too early, meaning that I will be holding some coins until deep into the next bull run. XRP is just a little different, I started buying at 0.70 cents and kept buying bits and pieces till last week at 0.32 cents.
Ripple is up 27% and that optimism among traders is because it seems that Ripple Labs and the U.S. Securities Exchange (SEC) will settle soon. 
Soon, because nothing is certain. And that uncertainty is always causing a dilemma. People are buying the rumor, hoping to sell the news. But all the sell-the-news events have proven to be duds because of the current market. So I feel that 1+1=3 in this case.
First of all, Ripple might not win (they probably will but....)
Secondly, the settlement might take months (It probably will not but....)
Thirdly, what would Ripple's price be if it wins the case?
Well that last one might be the easiest to answer.
XRP History
XRP´s ATH was $3.84 and it´s currently down 86% at a price of 0.53 cents.
That ATH was during the bull run from 2017/2018 in the last bull market it very shortly touched $1.90. Simply put a coin like Ripple should be down 80% from its ATH during the bull market which would be 38 cents. But considering XRP was KO during that last bull run maybe I should look at the previous ATH and in that case Ripple can run up to 61 cents.
Everything above 61 cents will make it overbought for sure, everything below 38 cents will make it oversold atm.
Bottom Line Forecast
Even though I normally do not sell at a loss, I will sell all my XRP if/when we hit that 61-67 cent area. Because looking at it from the fair value angle during a bear market, anything above 61 cents is purely caused by the hype.
This time I will take that small loss on a part of my investment as I have been DCAing this coin on the whole sale I will be in profit. That way I can use these funds to buy the next dip. Not buying Ripple because as soon as the SEC dust settles, it´s just another ALT. That SEC story allowed a certain 30% profit when XRP would win,  I will and am already taking that 30%, and as soon as we hit 66,6 cents I am out.
---
The Crypto Weather Forecast is my take on the crypto market, sometimes serious, sometimes sarcastic, often with a wink, and Always Honest.
---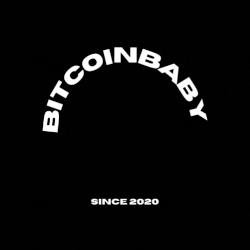 Thanks for the read!
Give yourself a nice big tip and please hit that like button, it's one of the few free things in life!