Winter is upon us; the days grow shorter and colder, but a good farmer is always making preparations to bring in more bountiful Harvests and maximize their yields.
In this creativity contest we wanted to focus on the community pulling together to weather the onset of winter, and once again we've been blown away with the quality of entries.  We continue to be surprised by new ideas and skillful execution of a range of artistic and creative concepts.  
So without further ado, scroll down to check out the winning entries.
*Details on how to claim your prize at the bottom*



FIRST PLACE 🏆
- $1500 in FARM - 
Gian - an inspiring entry, truly in the spirit of Bread For The People. In The Philippines there is no winter, but there is typhoon season. In November alone, four typhoons have ripped through Gian's region. Typhoon Vamco was a Category-4, which spells big trouble, and caused widespread destruction and flooding.  Gian wondered how he could help his community, and hit upon the great idea of giving out bread to those who needed it. By connecting their local community with our online one, we were able to do some small bit of good, as a few members chipped in and contributed some more funds directly. With this prize pot, we can recognize Gian's work and help a few of those affected just a little bit.
As Gian says "We are down right now, but our spirit is high...we will overcome this and come back stronger and better."  
Nothing like a community pulling together in the face of adversity. Watch the video for some good feels.
SECOND PLACE 🥈
- $1200 in FARM - 
Melissa McArdle - outstanding baking/cake-decorating skillz - just hope it tastes as good as it looks?! https://twitter.com/McArdleMelissa/status/1330164524780052481?s=20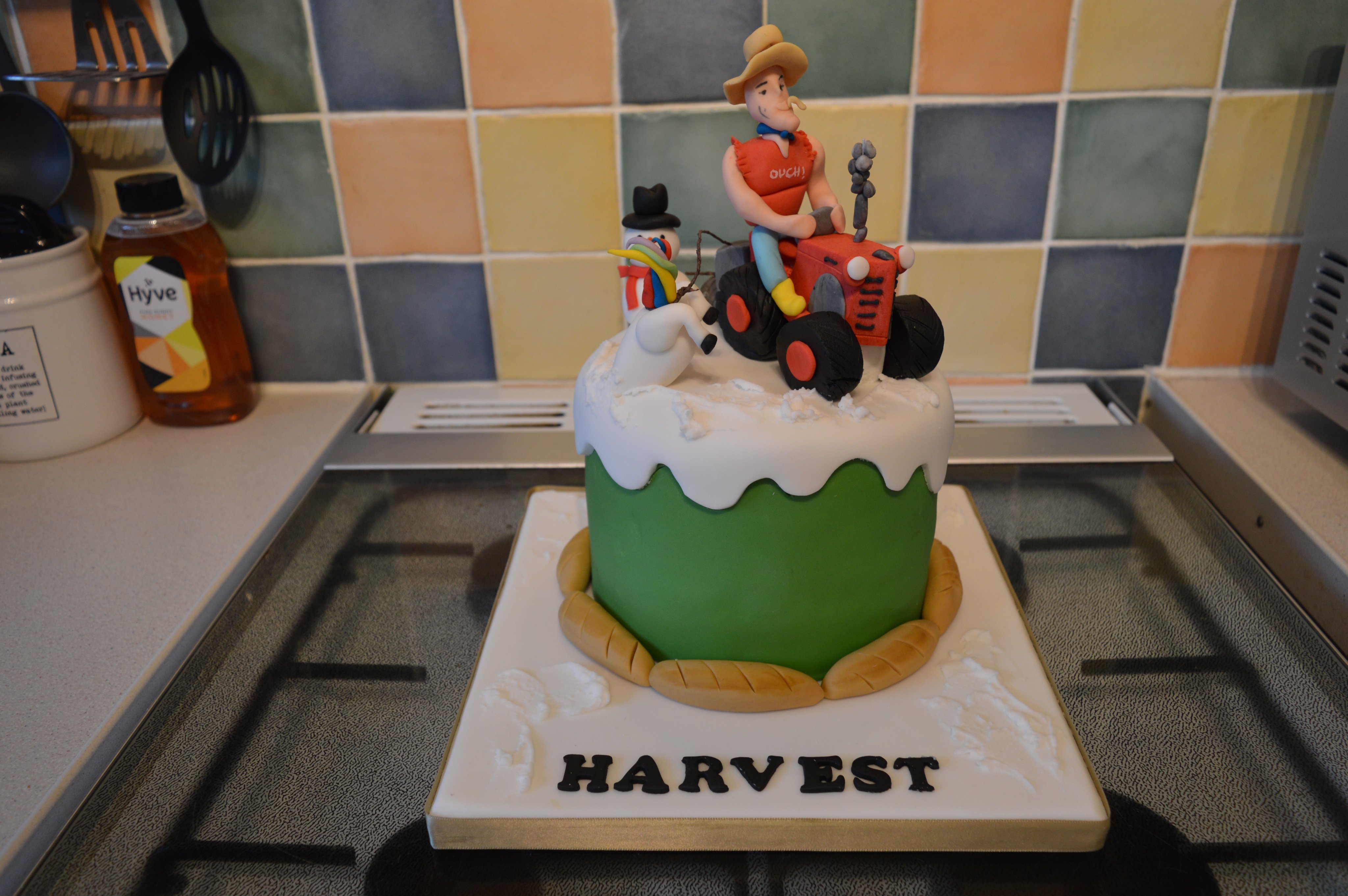 THIRD PLACE 🥉
- $800 in FARM - 
Joseacabrerav - wonderful guitar-work with a distinctly Spanish flair. Serious talent on display here. "We are the farmers of No-Winters land, lighting the fire of love..." - Check out the rest of lyrics here and an insight into the creative process here 
FOURTH PLACE
- $600 in FARM - 
Viviancrypto - Another highly original entry that surely demands a lot of patience - leaf carving.  SuperChad flying to the rescue of all those in need of high APYs! https://twitter.com/goozin110/status/1328326284984733696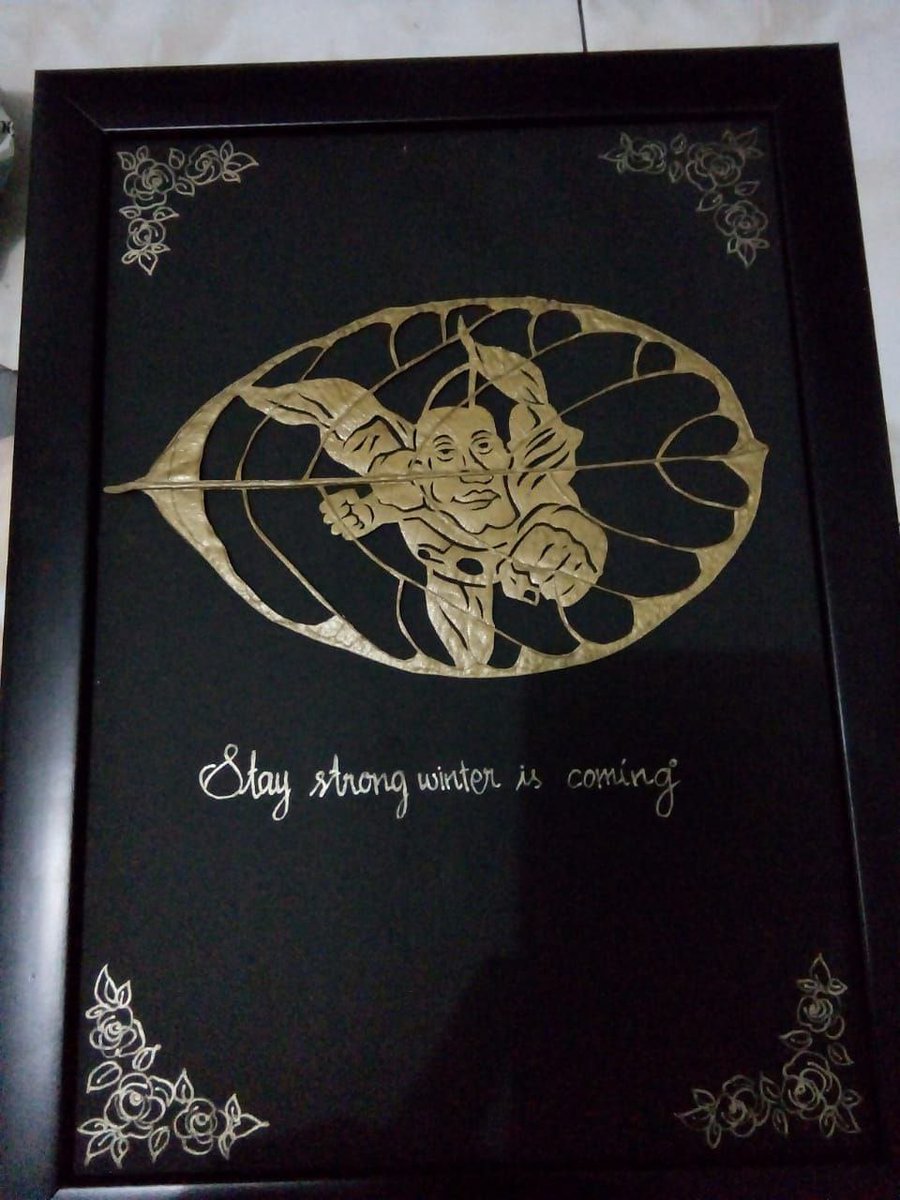 FIFTH PLACE
- $600 in FARM -
Zakarya - beautiful winter scenery in this watercolor, depicting Farmer Chad delivering Bread To The People. Well worth checking out the timelapse creation video to see the effort that has gone into this. https://twitter.com/zakaryazareie/status/1330563660952072192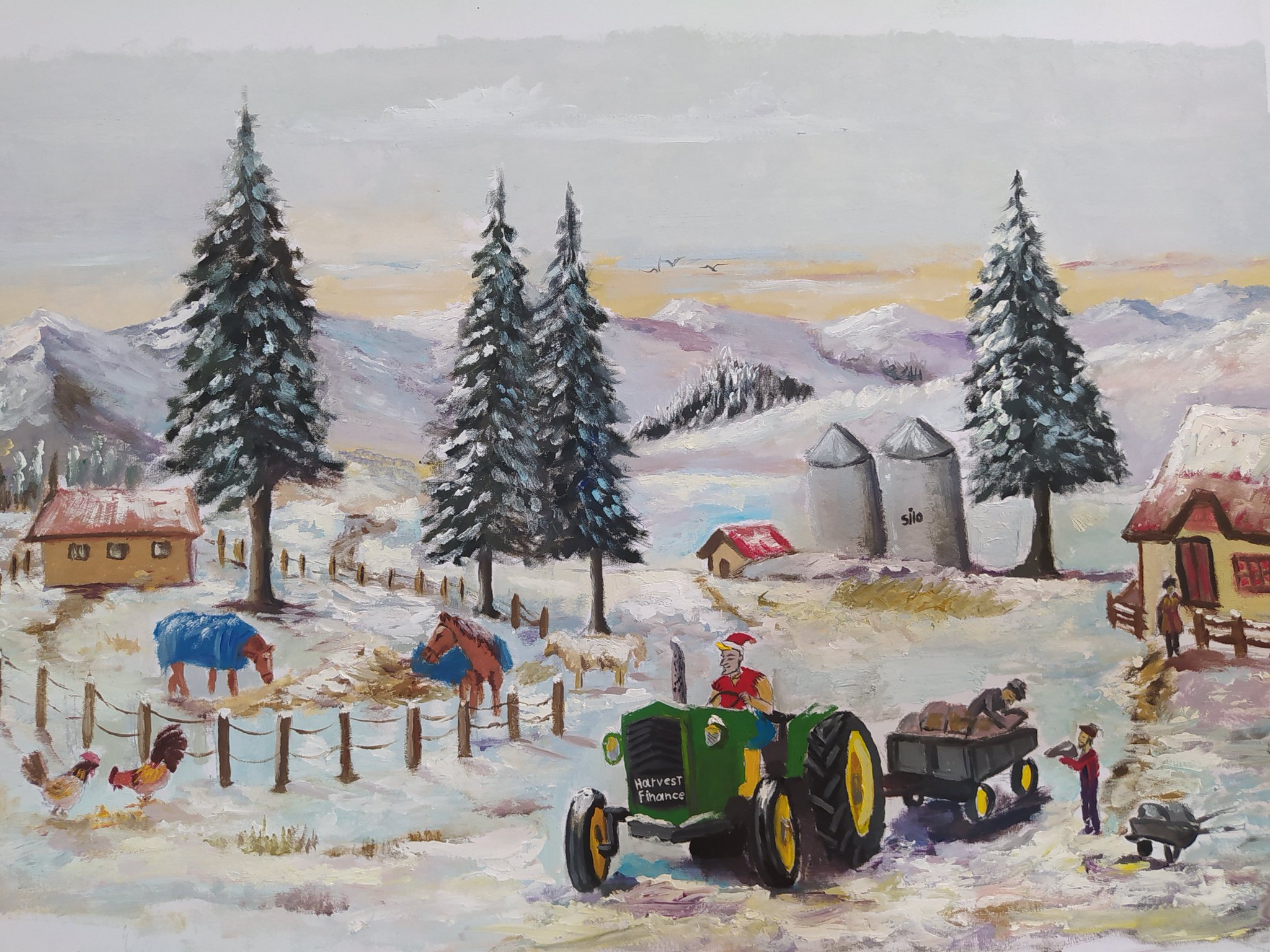 6th - 10th
- $450 in FARM -
Lucas Gabd - Chad staggers through a blizzard, determined to bring Bread For The People, while thinking of all the hard work carried out in warmer days. https://twitter.com/lucasgabd/status/1329211287298060290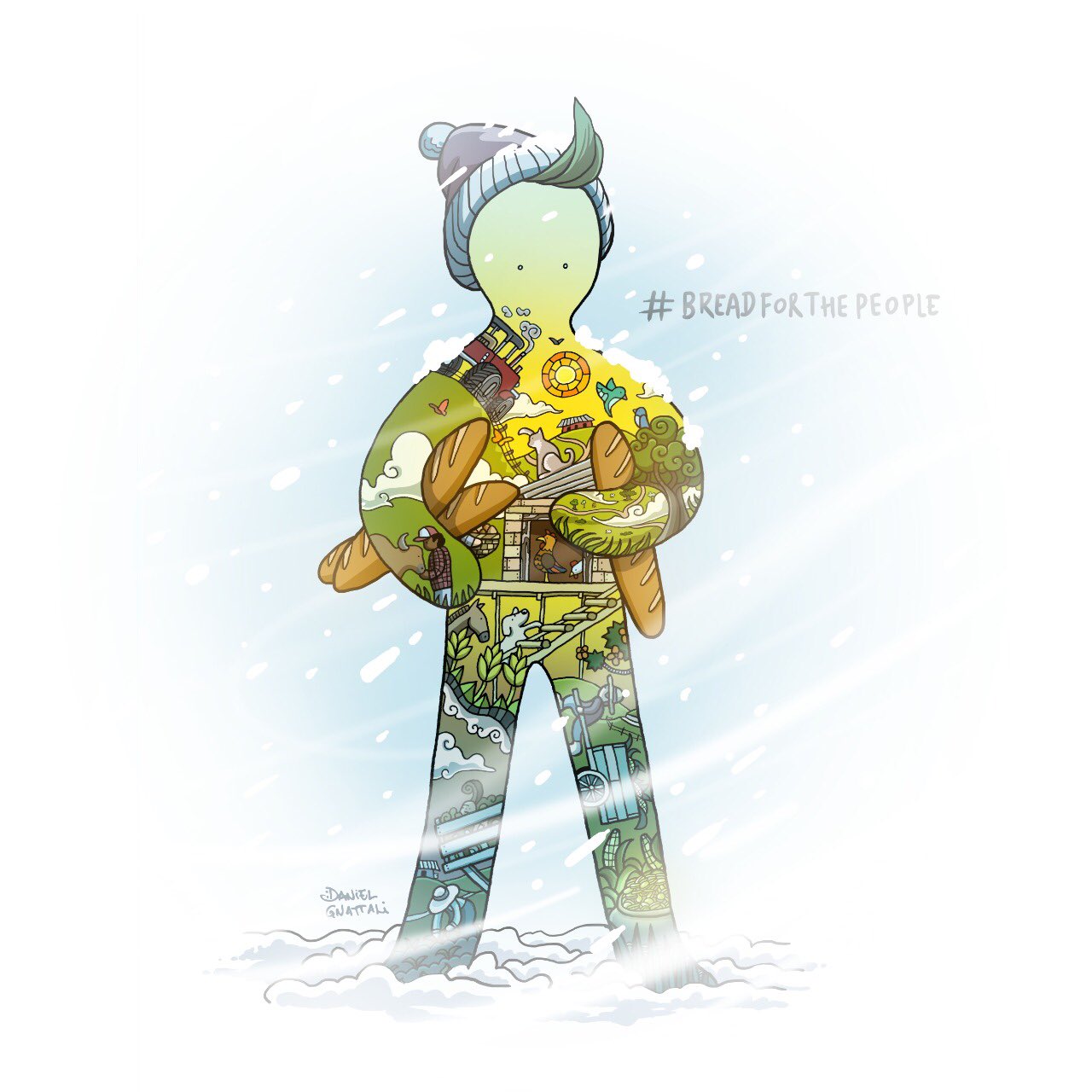 Nicholas Siare - not seen this technique before - scratch art! Looks like quite a rave going down under the headlight beams of Chad's tractor. https://twitter.com/NicholasSiare/status/1329735986125783041 
Mohmat74 - a whole 8-bit farm complete with Chad and Emma tending to their digital crops. Bonus points for attracting an amusingly trollish comment! :D https://twitter.com/Mohmat74/status/1328753324816994306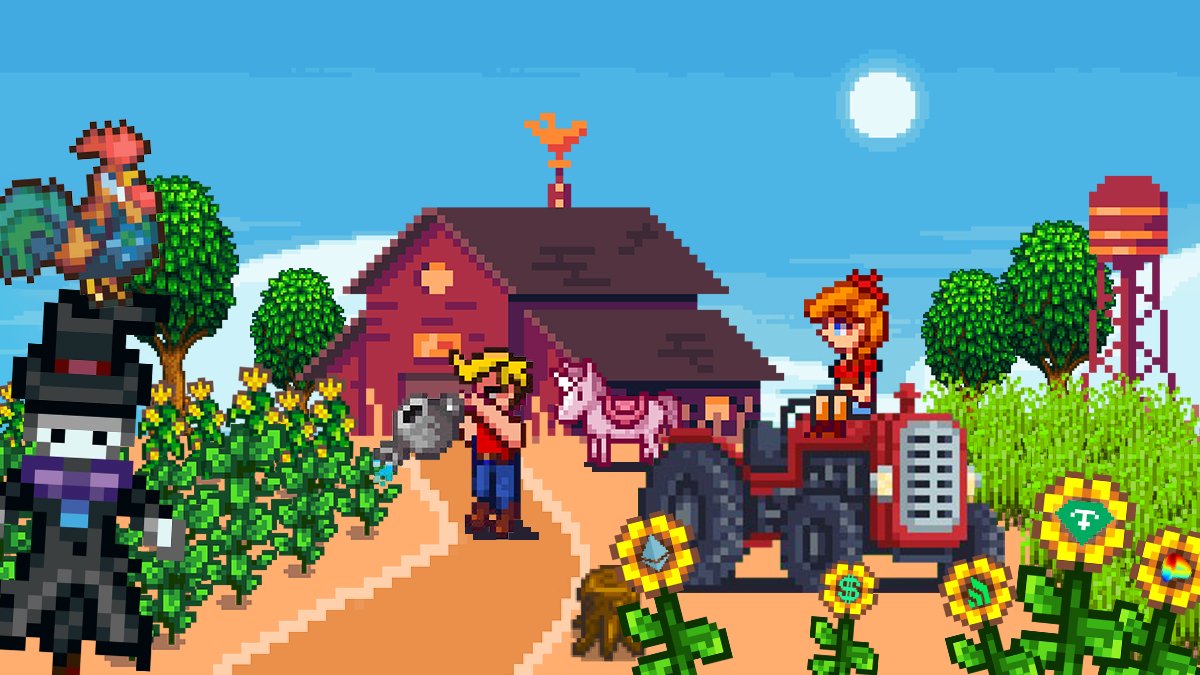 Adrian - when the ground is covered in snow and there's a chill in the air, what better way to keep warm than sipping vodka, like this Polish Chad? Nazdrowie! https://twitter.com/adrowsk/status/1328388826750984195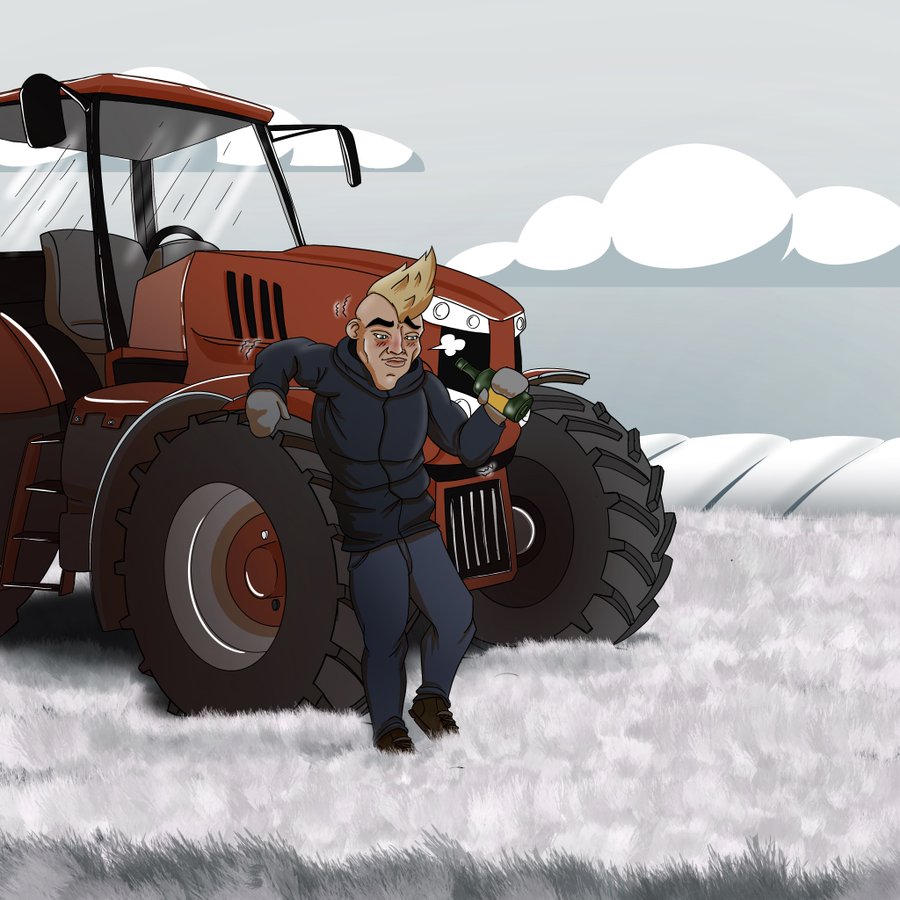 Greg - we've not seen anything like this before, a window decoration which looks different depending on the sky. It would look very cool with a fiery sunrise/sunset! https://twitter.com/GregroH88/status/1330446186440953857 
11th - 20th
- $300 in FARM -
Nataly   - Chadly cross-stitch
https://twitter.com/Nataly56278817/status/1330853802195480577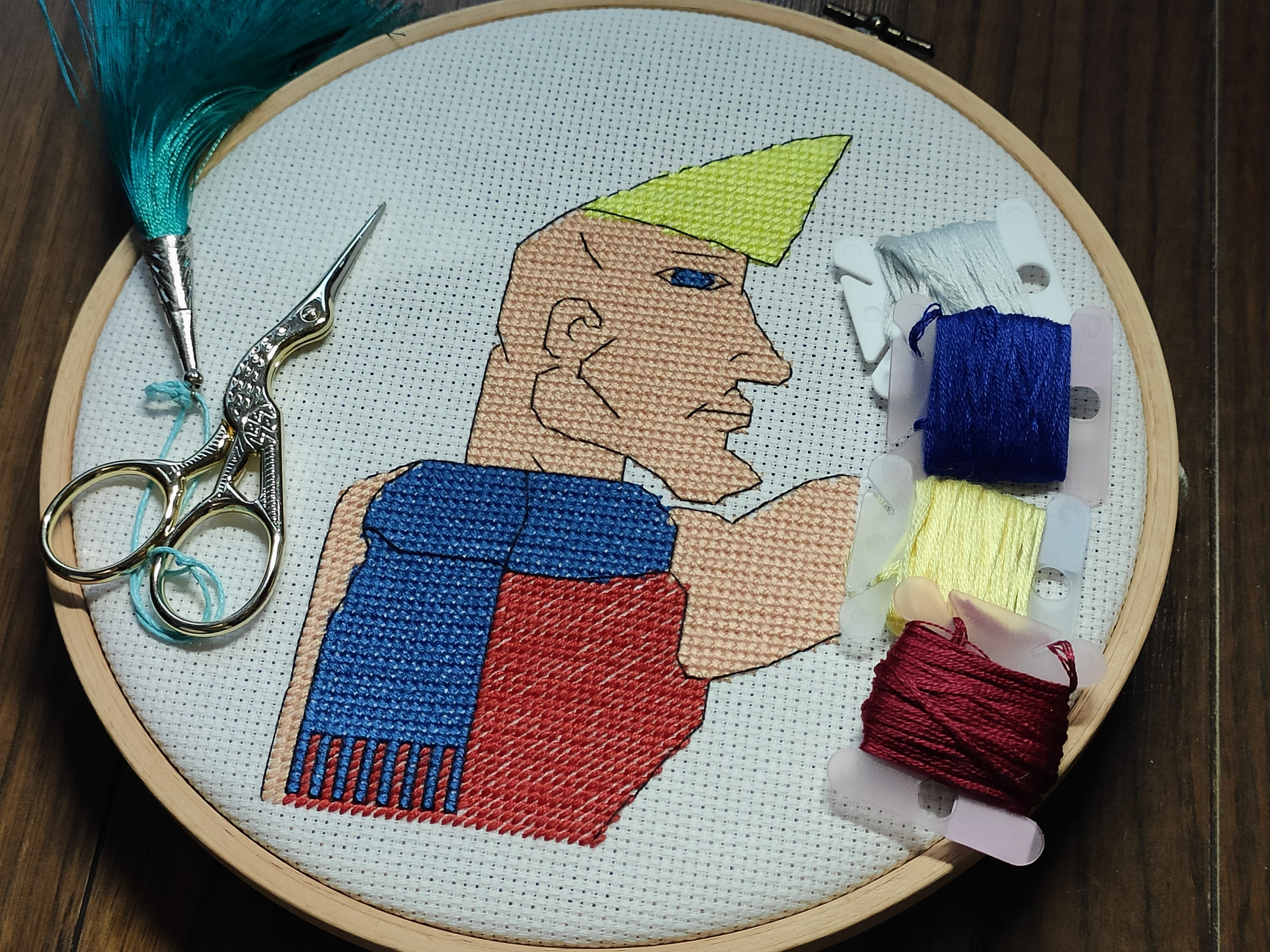 Narto Uguela - a good use of old paper, Farmer Chad's army prepares for winter
https://twitter.com/OliviaRosa081/status/1330370841905795075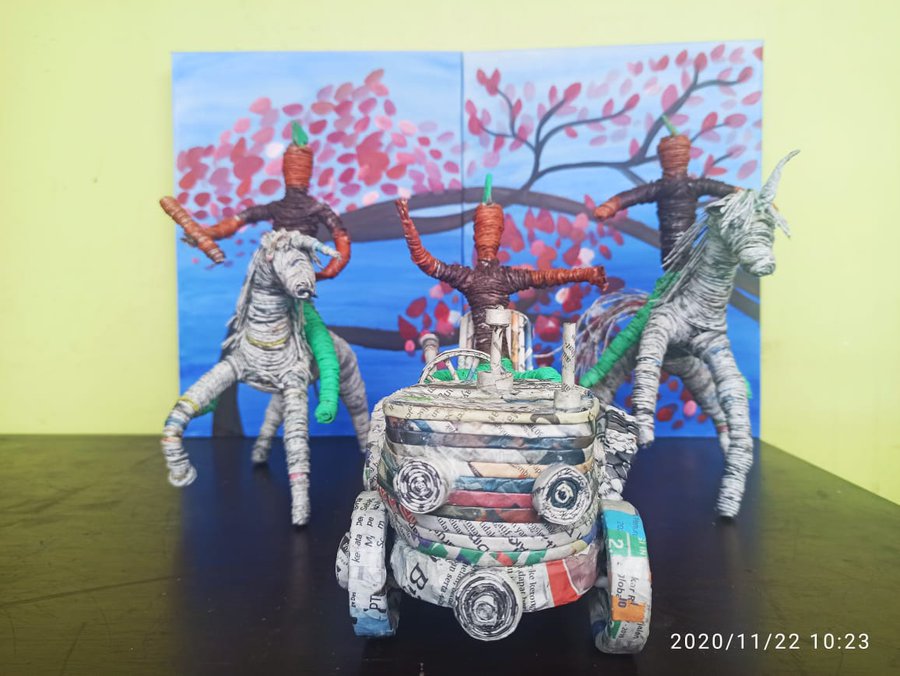 Clockwork Wolf - heart-warming story of the retrieval of the Harvest m00n-rocket
Joe Kajin - one thing is certain, the spirit of the farmer harvest will always be inherited
https://twitter.com/FactsaboutRp/status/1330525574834515969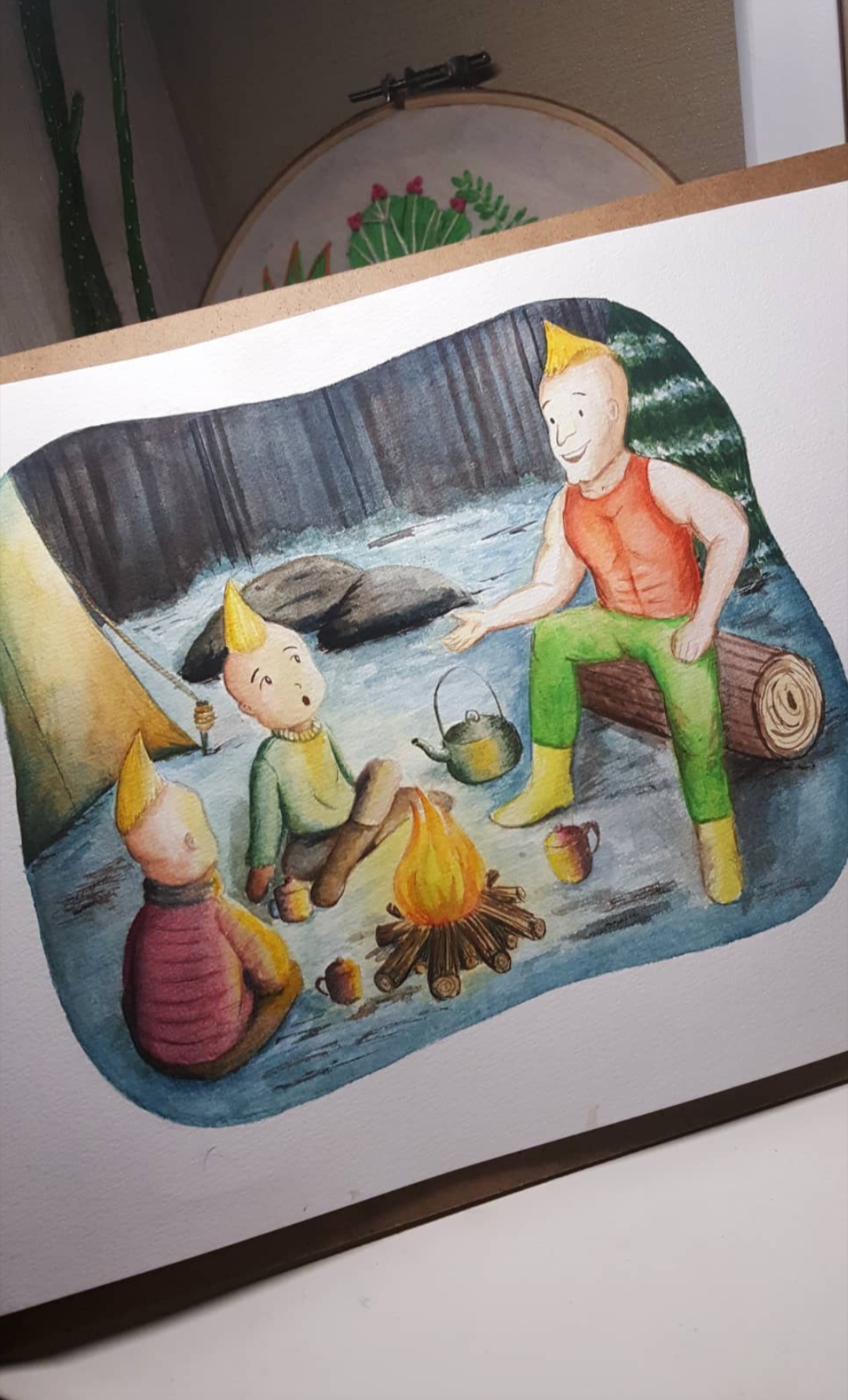 Vere Lind - surviving a harsh winter in the underground farm
https://twitter.com/vere_lind/status/1329689105924378628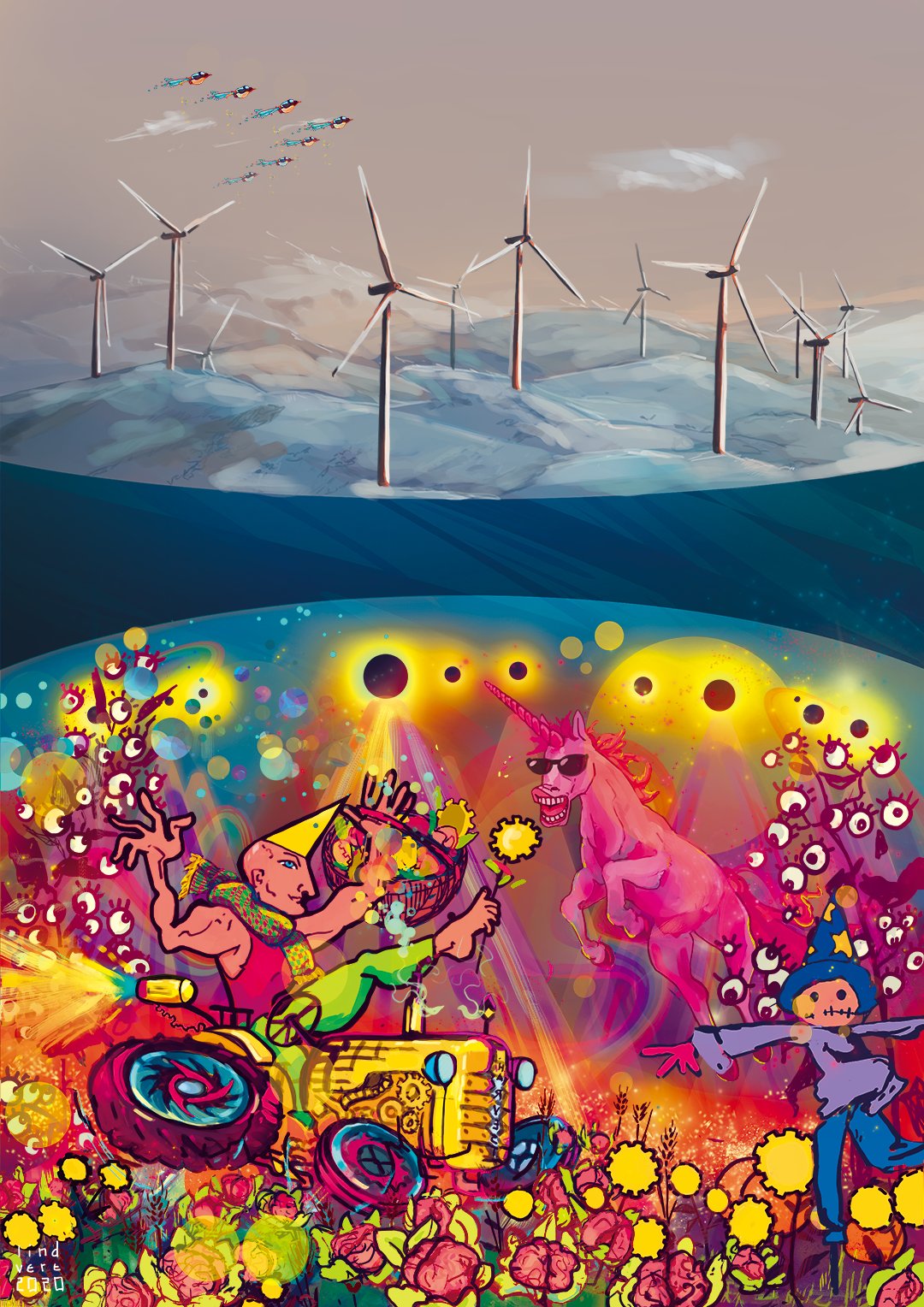 EliEzeLau89 - The team working together, encouraging each other and showing great resiliency and determination to move forward to the light, leaving the darkness behind
https://twitter.com/EliLau89/status/1330640199710171136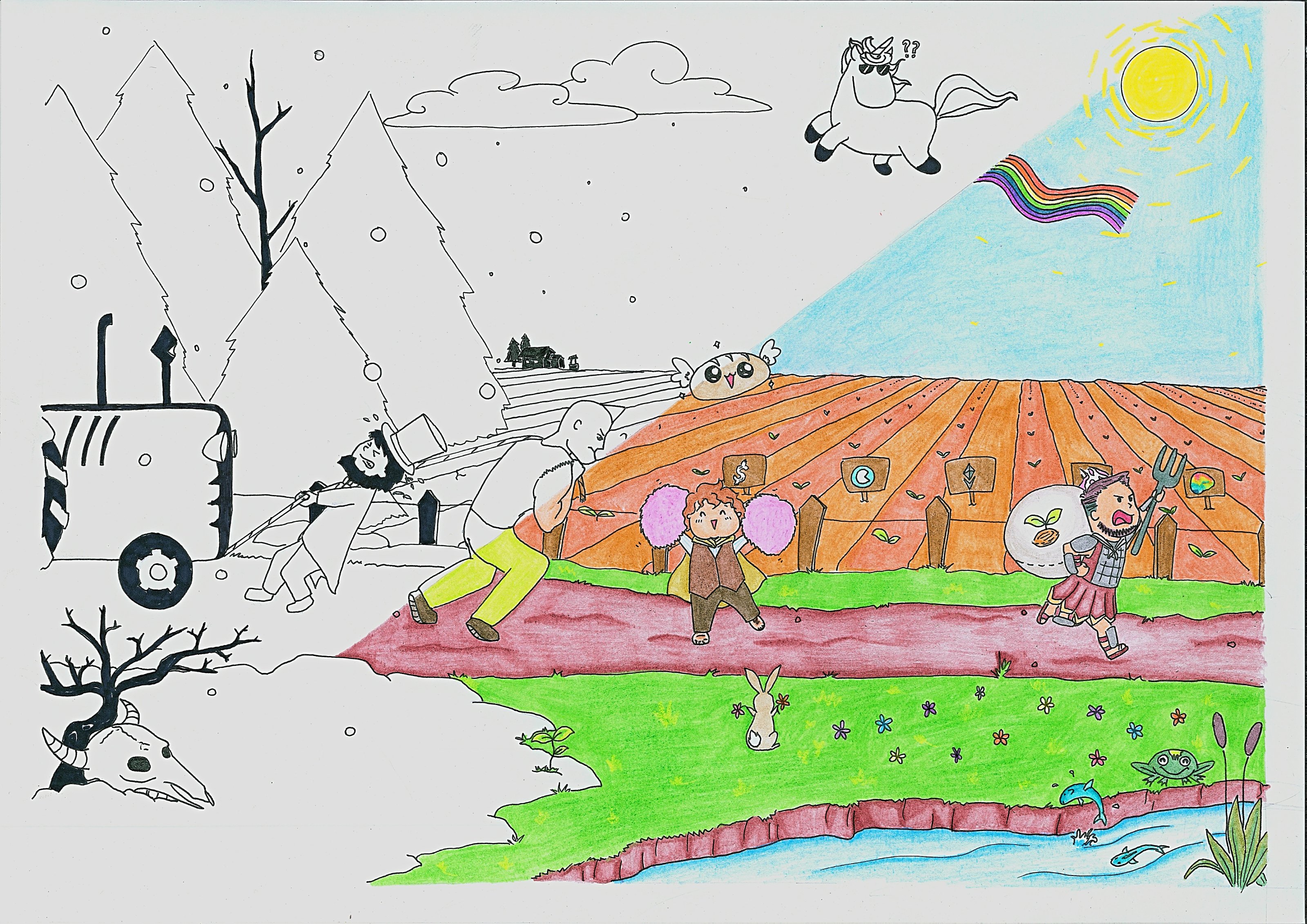 Iwan Fulas - first Chad doll - cute and cuddly!
https://twitter.com/BPR_Fams/status/1330483357742874624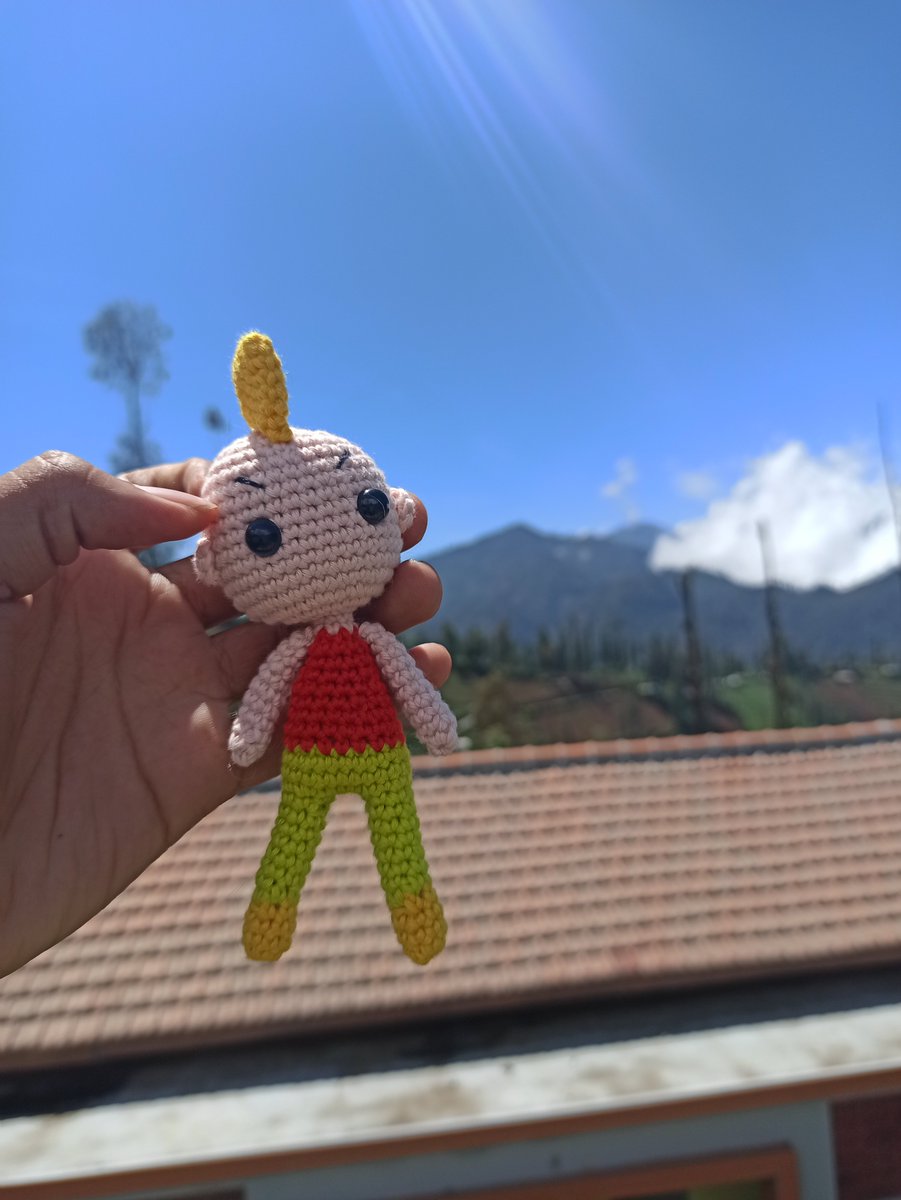 Bean Beano - the hard work doesn't stop, even in snow and ice https://twitter.com/banbebaa/status/1330848721685204992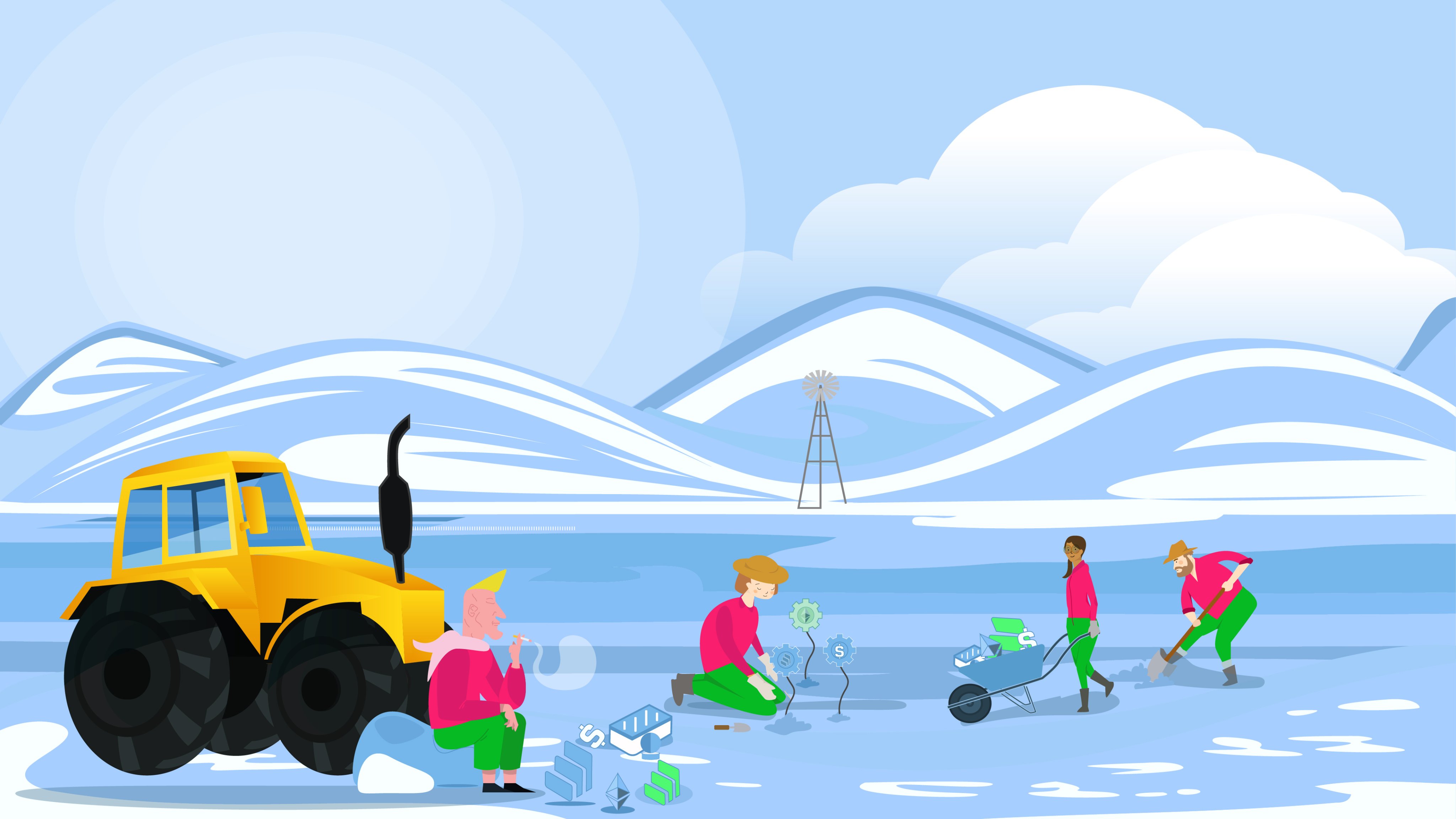 Marian Toma 
BrandonSd - "Hodl on together"
21st - 50th (in no particular order) 
- $100 in FARM - 
NameCannotBeBlank
Aidil 
CatLoverInTheWorld 
Zam - https://twitter.com/zamzamanie/status/1330599323042680833?s=09
Crevusculum 
Sandica - https://twitter.com/Sandica_p/status/1329326065475579904 
Babu Segara - https://twitter.com/HelloWhatsAppRP/status/1330641445695287297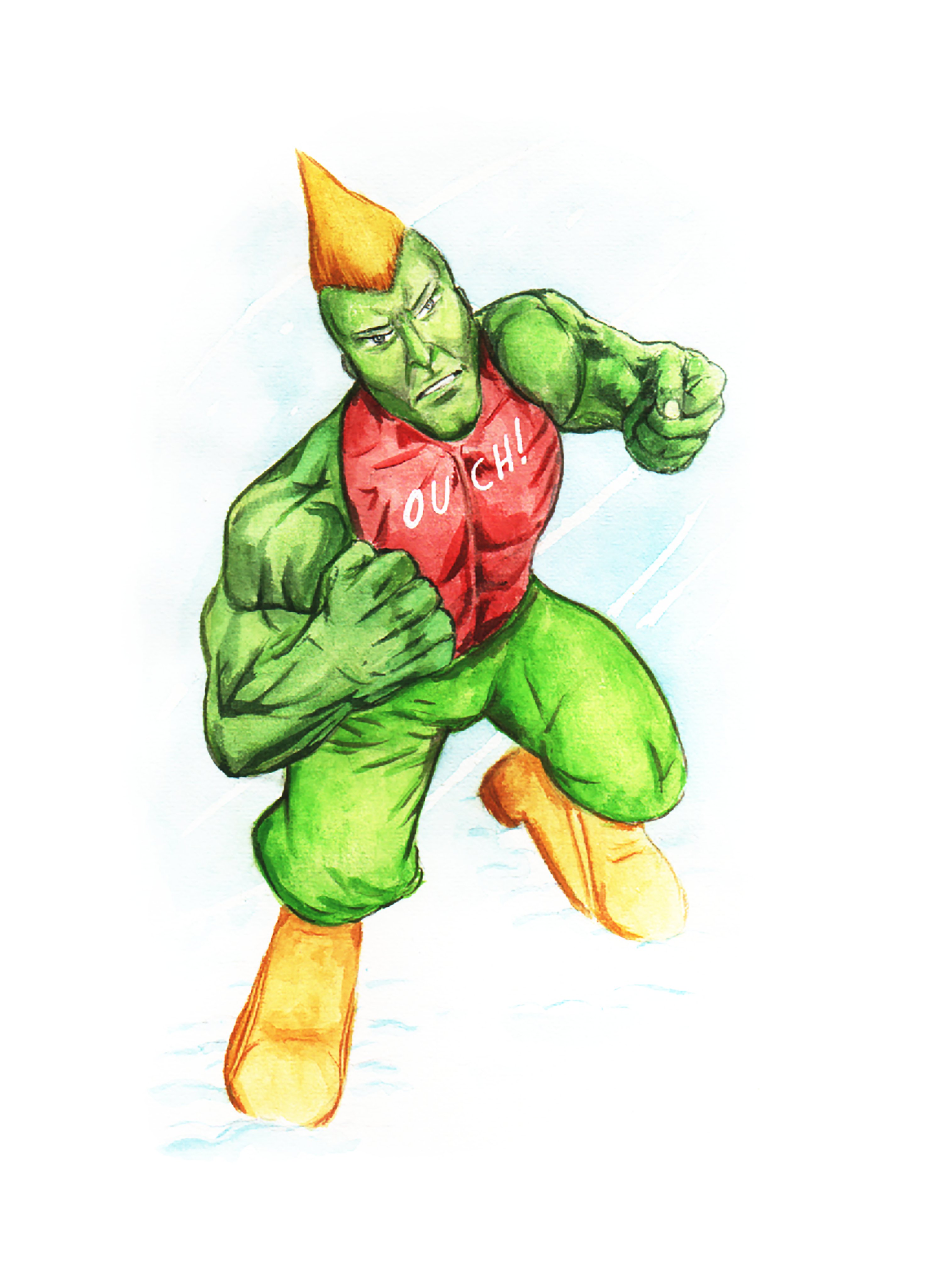 PoCong NgonDek
Tokyo
Paul Mihalache - pregnancy art, a new genre!  A warm welcome to the world for Paul's latest little one!
Farzin Salimi - https://twitter.com/F3alimi/status/1329689719370887172   
https://twitter.com/F3alimi/status/1330147690471153665
Samantha Vonn - https://mobile.twitter.com/GirlSamantah/status/1326139542034845697 
Pear 
Lucky 8 - https://twitter.com/TheLuckyEight/status/1329641808716992512?s=19 
Rade Flatter - https://twitter.com/radeflatter/status/1328876595218579457 
SunnyBadgerB 
Crypto Sniper 
Camillo Acosta - https://twitter.com/Mohawkbrainy18/status/1330425775430930432 
Kami Sami
Receh Ambil
Suprihatin Nabila - https://twitter.com/Suprih4tin/status/1327158357178736640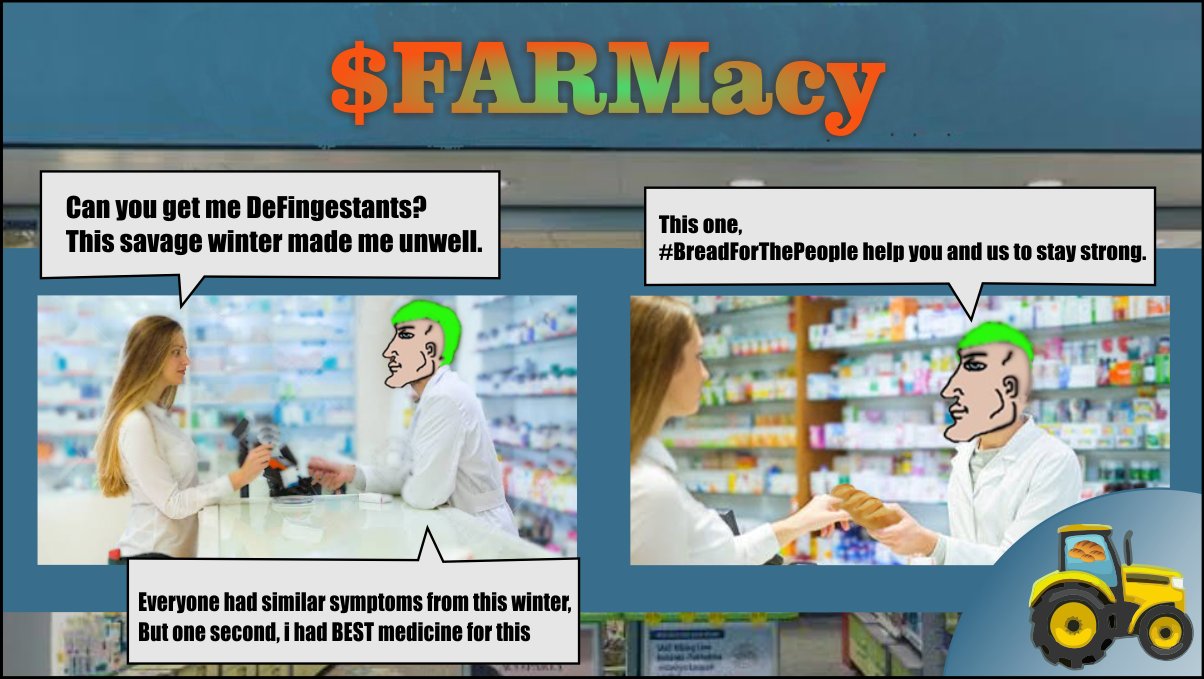 LiveLeoBalm - https://twitter.com/LivLeoBalm/status/1329601935809232896 
https://twitter.com/LivLeoBalm/status/1330111728475136000 
Ashg G
Mooonrockets
Stolarz - definitely needs a raise in pocket money this month
SofiaG
Bulan Gemerlap
Artsybi 
Zach - https://twitter.com/CosmoZach1/status/1327347166726287371 
SciFi Zephyr
Goodness me - that's an abundance of creativity! 
We had a ton of entries, and only so many prizes to award. If you didn't win, don't take it personally, and don't complain - there will be some more chances to impress in the future.   
If you are a winner, send a Twitter DM from your entry account with your ETH address to @Farmingyields
More contests coming soon - so stay tuned, and stay humble. 🧑‍🌾 👩‍🌾
💹 To see the current price and metrics of the FARM token, see https://www.coingecko.com/en/coins/harvest-finance