Crypto.com has been continuously innovating and improving its products, adding new features to its ecosystem, providing amazing offers to its users. This is one of the main reasons why we see a consistent surge in CRO token, Within a month, I had a 40 % increase, which is an epitome of a great investment.
Recently, Crypto.com launched the Crypto.com Wallet, a non-custodial digital wallet that allows users to have control of their private keys. The app is available for download for both Android or iOS devices. However, do check if the app is supported in your region. , Certain regions may have restrictions due to financial regulations.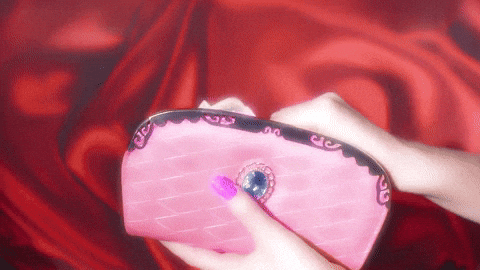 Key features of the Crypto.com Wallet are  Security, Flexibility, Full Control, and Convenience. You can easily import any existing Crypto Wallet with a 12/18/24 - word recovery phrase to the Crypto.com Wallet. The private keys are stored locally in your device, which is further encrypted locally and protected by a passcode, biometrics, and 2-factor authentication. If you are an advanced user, you can also decide on the number of confirmation blocks and the fee for the given transaction. The UI is beginner-friendly and it only takes merely 5 minutes to set up. Since it is completely offline, you can use it without connecting it to the Crypto.com App. However, I did connect mine for the ease of seamless transfer.
If you already have an existing wallet created on other applications like Ledger, Meta mask, or MyEtherWallet, you can easily import it via a recovery phrase on the Crypto.com Wallet.

Refer:https://help.crypto.com/en/articles/3824750-how-do-i-import-or-recover-my-wallet


While the Crypto.com App is also acts as a wallet, it is controlled by Crypto.com which acts as a custodian of your assets. You may think of the Crypto.com App as a bank that manages your financial assets while Crypto.com wallet is safe and sound inside your pocket. Both of them have their advantages and disadvantages. Below are the key differences between the two.


Many cryptocurrencies are supported by the Crypto.com Wallet, mainly of which are already being supported on Crypto.com App. Below is the list of the supported cryptocurrencies. Please do not get confused by the initial home screen where only 4 assets are enlisted. Once you click on to "Receive" button you will see a list of the supported Cryptocurrencies. They also support ERC-20 tokens. Here is an amazing guide to help you through the process. 


It is important to choose a crypto wallet that is not only secure but is also suitable for your needs. There are crypto wallets out there that may provide less security, charge higher transaction fees and have more restrictions. For example, while the Atomic Wallet supports a wide range of cryptocurrencies, it will charge a 5% transaction fee. Another huge player is Exodus, which I feel is not as secure as the Crypto.com Wallet since it lacks security features like 2FA. Trust Wallet is another great crypto wallet but it is tightly coupled with Binance. In contrast, the Crypto.com Wallet is highly secured, supports all the major cryptocurrencies, does not charge high transaction fees, and is only loosely coupled with the Crypto.com App. From now on, I will be using the Crypto.com Wallet as my main wallet because I don't need to carry an extra Ledger device and I can still feel safe while keeping my private keys on my phone.