It yet the much-anticipated semifinal showdown of this year's edition of the African Cup of Nations tournament. Senegal who have shown so far in this competition that they deserve to win the cup, locked horn against Tunisia who have also proved that they mean business and have their eyes on the cup as well. A game that ended in contrasting emotions for both nations.
Senegal who entered this competition as one of the favourites still had a lot of work to do against a very strong Tunisia side. This was a very special fixture for the Senegalese as they have never won this competition which meant that they had everything to play for as they look forward to adding to their history in this tournament. It was a massive victory for them, booking their first spot in the final.
Tunisia were also strong favourites in this competition and have shown so far how good they. It was obviously a very difficult encounter for them against a Senegal team that are flying at the moment. For them, they will be very disappointed to have lost the game in the manner that they did, taking the game to extra time, but was unfortunate to have conceded a deflected goal, however, all is not lost as they can still fight for third place.
Brief Post-Match Analyses
It was a very good atmosphere at the June 30 Stadium, as supporters were all cheering and chanting in excitements.
Senegal setup in their usual 4-2-3-1 formation while Tunisia setup in a 4-3-3 formation. The game began and immediately Senegal began to show their intent, forcing the issue but weren't able to find the breakthrough throughout 90 minutes. Tunisia had their moments in the game but weren't enough to cause any real damage against the very strong Senegal side.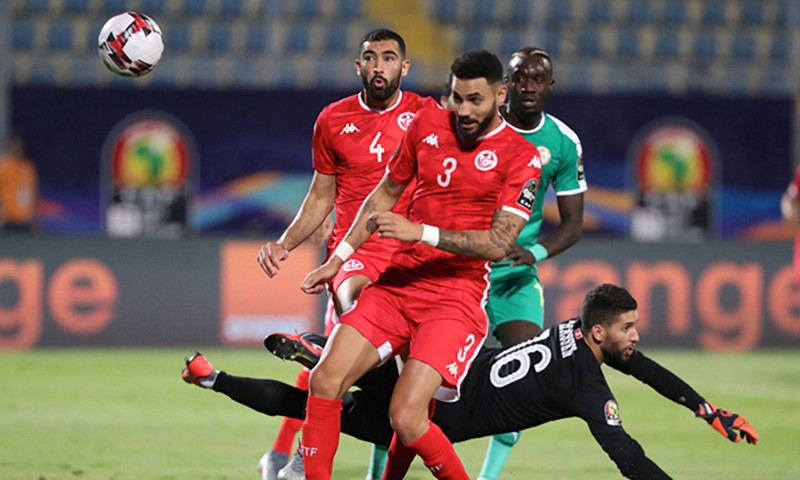 Image Source
Dylan Broon broke the deadlock in the game in extra time but unfortunately, it was into his own net. A missed punch attempt by the Tunisia goalkeeper which was unfortunately deflected into his own net. A very disappointing way to concede after all the hard work in the game.
This victory for Senegal means that they have booked their spot in the final as they await the outcome of the Algeria vs Nigeria match which is ongoing at the moment. For Tunisia, they will now have to battle it out for third place.
This post can also be found on my scorum blog
What do you think of this match?