The champions league is back again with loads of exciting fixtures. Coming up next is one of the fixtures of focus as La Liga giants Real Madrid are currently sitting bottom of group A after two games played. Real Madrid will be facing another tricky test against Galatasaray away at the Turk Telekom Arena for a chance to earn their first win in this season's champions league campaign. Lots of eyeballs will be on this fixture as any result that goes against Real Madrid could be disastrous to their champions league campaign.
Galatasaray have only managed to take 1 point in their last 2 group stage games, however, they are just a point behind Club Brugge who are in second place. Things are looking a bit different to what was expected as Galatasaray and Club Brugge were already written off in a group containing the likes of Real Madrid and PSG. They face a very difficult game later today at home against Real Madrid and for them, a win at home will be a fantastic result as that could catapult them ti 3rd position depending on the results of the other group A fixture.
Expected formation and tactics, Galatasaray will most likely set up in a 3-4-1-2 formation. They are good at sitting very compact and playing on the counter, which makes them a dangerous team to play against. For them, they will be looking to capitalize on Real Madrid's weaknesses and also capitalize on counter-attacking opportunities to hurt Real Madrid.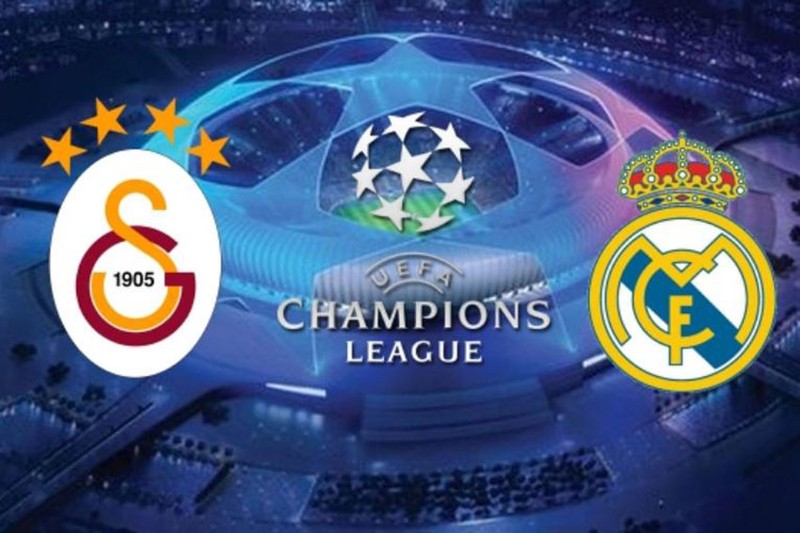 Image Source
Real Madrid are having the worst start to a champions league campaign, sitting bottom of group A. They will be looking to turn things around by winning today's game as getting 3 points could be huge especially when a lot are expecting PSG to get another 3 points in their fixture. However, this game against Galatasaray is a tricky one as Galatasaray is a very difficult team to play against on their day. They are coming from a loss in the league which means they are not in full confidence going into this game. Notwithstanding, with the vast number of world-class talents in the team, it is logical to expect Real Madrid to get the job done tonight. However, we all know what football is all about and it is what happens on the pitch that matters rather than what is on paper.
Expected formation and tactics, Real Madrid will most definitely set up in their preferred 4-3-3 formation or its variation. They are the superior team on paper and for them, they will look to control the game from the get-go. They have the qualities to cause damage to Galatasaray and for them, it will be all about utilizing their qualities to get the job done away from home. This is a very dangerous fixture for Real Madrid as they can lose points as well if they don't perform at their best and for them, any result other than a win can end up being disastrous for their champions league campaign. This post can also be found on my scorum blog
What do you think will be the outcome of this fixture?