Coming up this Saturday is the return of premier league actions. The international break is coming to a halt in few days as the much-anticipated premier league matchday 5 kicks off. Liverpool who are the only team yet to drop a single point in the premier league this season will be hosting the brick wall of Newcastle at home, as they aim to continue their 100% success rate.
Liverpool are flying high at the moment, continuing from where they stopped last season. They are yet to drop a single point so far and are not looking like a team to relent in their efforts. Last season was a phenomenal one for them even though there were pretty much disappointed to let their chance of winning the premier league title slip away from their hands. This season, they have begun with full force and will be aiming to learn from their mistakes last season and try to achieve more than what they achieved last season.
The Reds will be kicking off matchday 5 in an early kick-off fixture against a tough Newcastle side, a difficult team to break down on their day, which makes this fixture a very tricky one for Liverpool. Nevertheless, Liverpool are the strong favorites in this fixture and are very much expected to get the job done at home regardless of how tricky the game is.
In terms of expected formation and tactics, Liverpool will most likely setup in their preferred 4-3-3 formation. As usual, Klopp will want his team to remain focused and not to be complacent. They are the more superior team which makes it logical to say that they will have more of the ball at home and will want to use the pace and qualities of their front 3 to cause damage to Newcastle.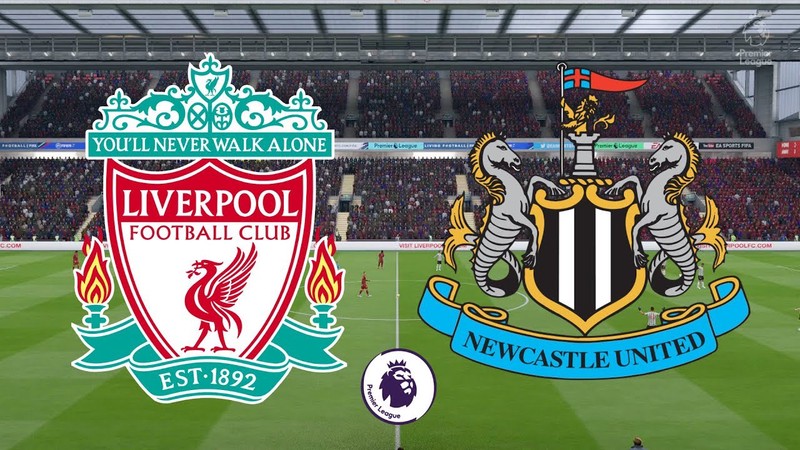 Image Source
Newcastle are not having a fantastic season compared to the likes of Liverpool, however, they are not doing badly either as they are not far away from the teams in the top half of the table. Last season saw them finish 7 points below the top half of the table in 13th position, which for them isn't a disaster, however, they will be aiming to do better and finish much higher than where they ended last season. Going up against Liverpool at this moment is a huge mountain to climb for the Magpies, as they are going into this game as the underdogs. However, nothing is certain in football and what is on paper doesn't matter but rather what happens on the pitch. Even though there is a slim chance for Newcastle to earn any result at Anfield, there is still a slight chance for them to pull off a positive result against Liverpool like they did away at Spurs this season.
In terms of expected formation and tactics, Newcastle will most likely setup in a 5-4-1 formation. They know how difficult it will be to play against Liverpool away at Anfield, so for them, it will most likely be about staying as compact as possible and try to use their physicality to capitalize on setpiece opportunities and also capitalize on counter-attacking opportunities to hurt Liverpool.
An exciting fixture this is, most especially for the Liverpool fans as they look forward to continuing from where they stopped prior to the international break. For Liverpool, 3 points is all that matters to continue their 100% success rate this season and retain their number 1 spot on the table. For Newcastle, any result at Anfield will be considered a great result as they aim to upset Liverpool this weekend. This post can also be found on my scorum blog
What do you think will be the outcome of this fixture?