Coming up this Saturday is the premier league matchday 2 action. Arsenal who got the job done against Newcastle in their opening game of the season is set to host a very tricky test against Burnley at the Emirates Stadium for their second premier league fixture of the season.
Arsenal and Emery are looking to improve on the somewhat disappointing last season. They have already added some quality players to bolster the squad, securing the services of record signing Pepe and the experience of David Luiz from Chelsea, as they look forward to doing reaching their targets this season. For them, securing champions league football is their main priority this season. They have already begun the season on a positive note and will be looking forward to continuing in the same way against Burnley. Nevertheless, it is never easy for any premier league team to play against this stubborn Burnley side, so this game will be a tricky one for the gunners. Notwithstanding, they are clear favorites in this fixture and have all it takes to get the job done.
In terms of formation, Arsenal could setup in a 4-2-3-1 or a 3 at the back formation. They know they will have more of the ball and for them, it is all about keeping possession and trying to create enough chances to win the game.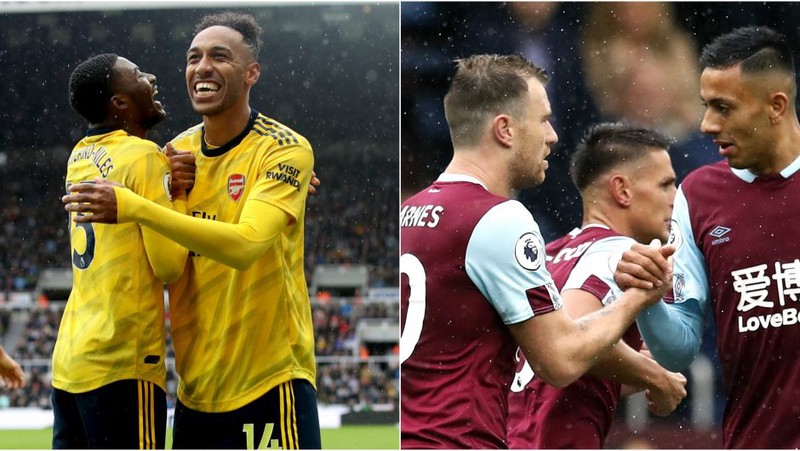 Image Source
Burnley much like Arsenal also began their season on a positive note as well, getting the all-important win at home against Southampton. Last season was a disappointment for them even though realistically they have nothing to fight for in the league except to secure their stay in the league. This season has begun well for them and they will be hoping to upset the gunners at the Emirate Stadium this Saturday. However, this will be a very difficult game for them as they are the underdogs in the fixture. However, they have shown in the past what they are capable of against the top sides and a result in this fixture will be a very good achievement.
In terms of formation, the Burnley will most likely setup in a 4-4-2 formation. They are a very difficult team to break down if they decide to stay very defensive and compact. They are very good at long balls and set pieces which will be one of their main plans to hurt Arsenal. This post can also be found on my scorum blog
What do you think will be the outcome of this fixture?