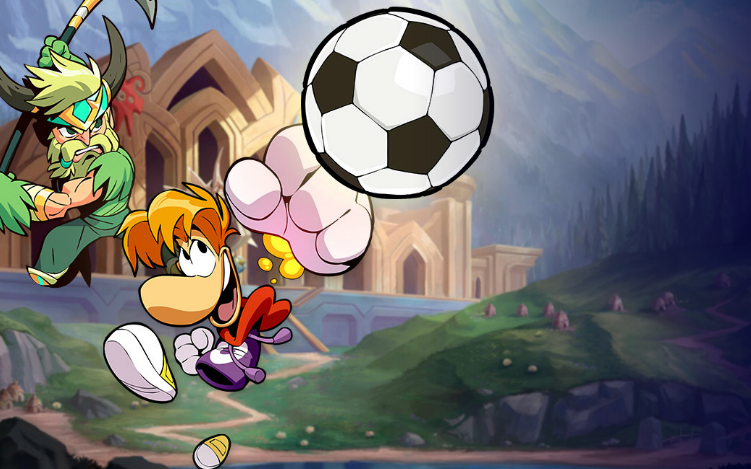 Brawlball
Despite not ever giving it any real credit, today felt like a good day to play Brawlball. Boy, was I in for a treat! All of my bad impressions were formed by the few matches I had played, but apparently the game will pair you up with more skilled players giving you a sense of progress.
After maybe 10 matches or so, the real teams start showing up. Sure, it is still unbalanced, but most players are still developing skills so that's just expected. But clearly the complete newbies are gone, leaving skill as the best way to win every match.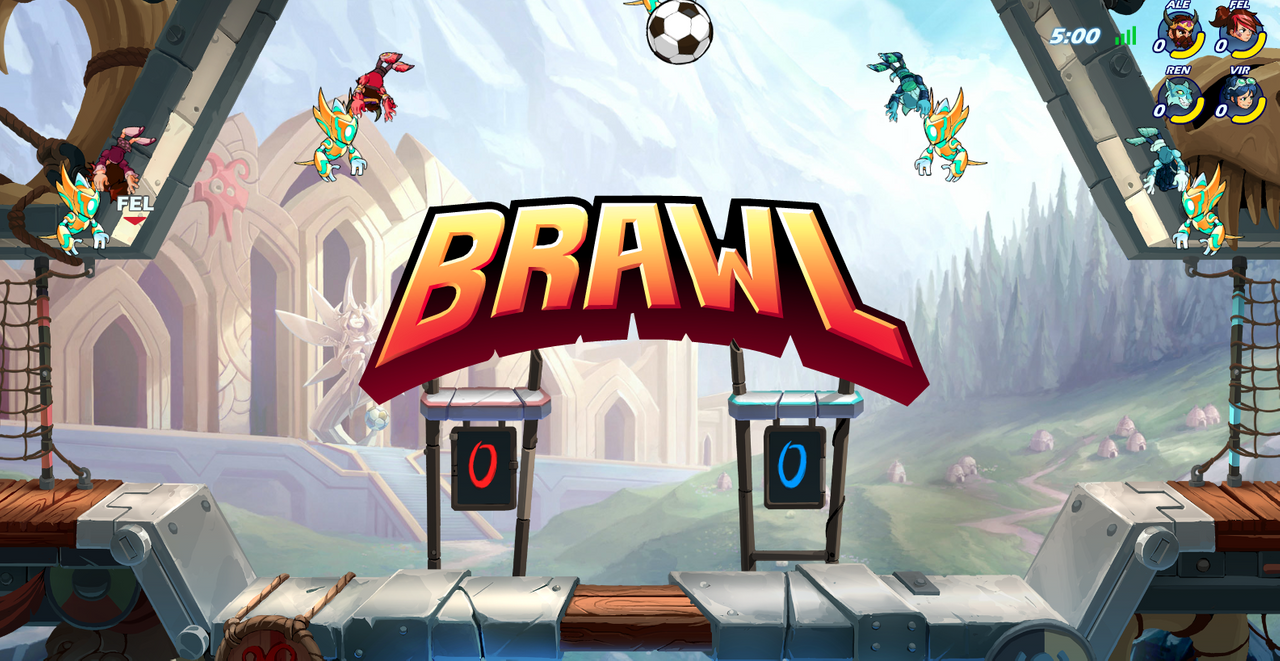 Actually, Brawlball is cool
Because you can use all of a character's fighting moves to apply different angles and throwing strengths on the ball, even stopping to a halt with a sweep, playing Brawlball is trickier and cooler than it seems. You can also hit your opponents to stop them in their tracks.
Everyone intuitively understands somebody should stand at the goal, so there are hardly any matches where you'll have a subtle disagreement with your teammate. You'll often swap positions when you're just not doing as well as you wish as the attacker or goalkeeper. It's easy to notice when they want to do that even if it's a random stranger.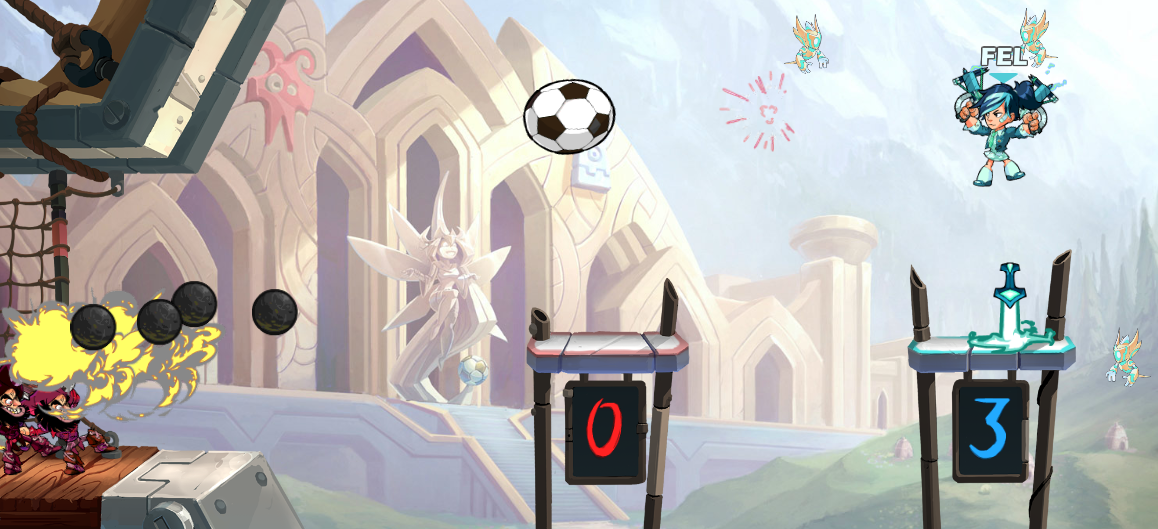 Duo goalkeepers
An annoying tactic some opponents will use is working together at the goal. It is very hard to score if you or your teammate doesn't walk up to them and slash them out of the way. Because matches often end in less than 1 minute, sometimes there isn't enough time to realize what is the best strategy.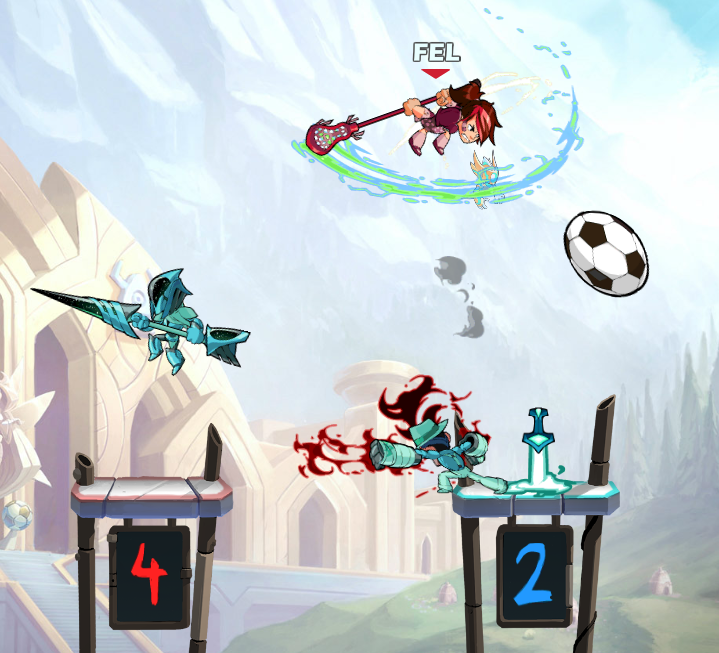 Kick off!
The best way to start a fun match is to control the point where the ball drops in. Getting ahead can easily score you the first goal. If your opponent seems to be better at it, attacking him out of position will allow your teammate to come in for the shot.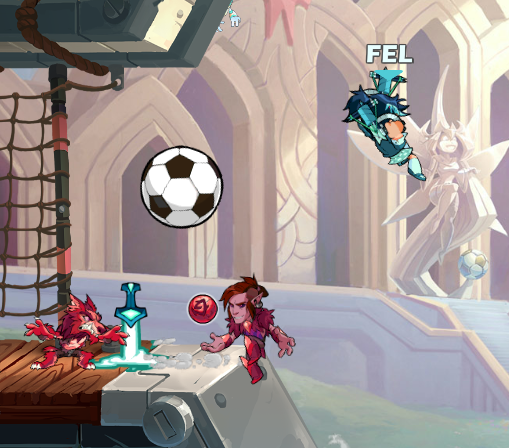 The comeback
Even as a somewhat simple game mode, nothing beats making a comeback by using all of the dexterity you didn't even know you had. After stealing control of the ball three times in a row, I finish them off in the image above with a side air shot. GG, red!
Crossplatform, free-to-play
You can get Brawlhalla for free on both Steam and XBox Live. Players from one platform can play with each other nowadays, which was a requested featured for the longest time! Here is the link for the Steam version: https://store.steampowered.com/app/291550/Brawlhalla/