ENGLISH VERSION
---
Hi all Hivers,
today I propose the classic appointment with my RisingStar weekly report.
---
The week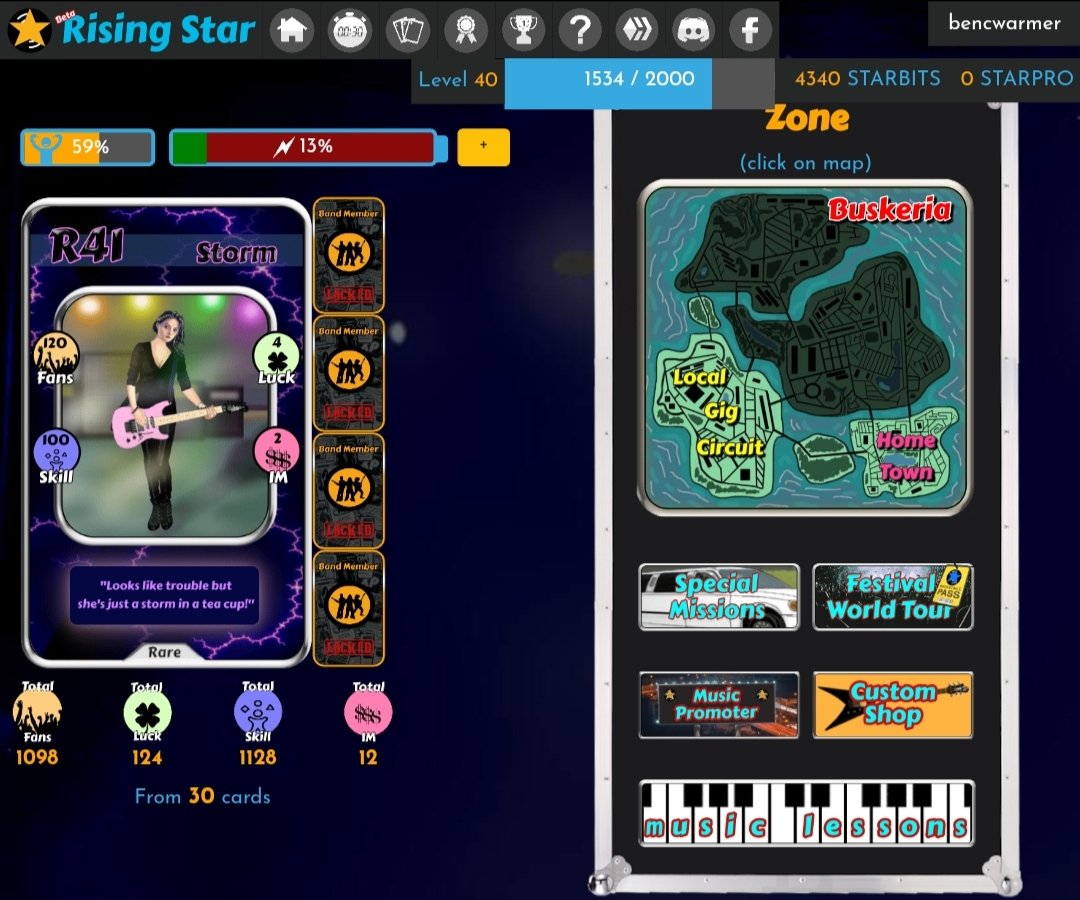 As you can see from the screenshot taken from the game I have finally reached level 40 which allows me to perform the Record a Demo mission.
I have managed to lower my Ego a lot and I am trying to alternate missions for the ego with missions for the Starbits
---
My goal
After reaching level 40, the next goal will be to reach 11,000 Starbits with an eye always on the ego, alternating missions for earning Starbits and missions for Skills.
---
My strategy
Having reached 11,000 Starbits, I will withdraw 1,000 and 10,000 I will invest them in the purchase of a pack or targeted cards to improve Skills and ego.
---
Conclusions
Now comes the slow part of the game.
Grow and earn at the same time.
---
VERSIONE ITALIANA
---
Salve a tutti Hivers,
oggi vi propongo il classico appuntamento con il mio report settimanale di RisingStar.
---
La Settimana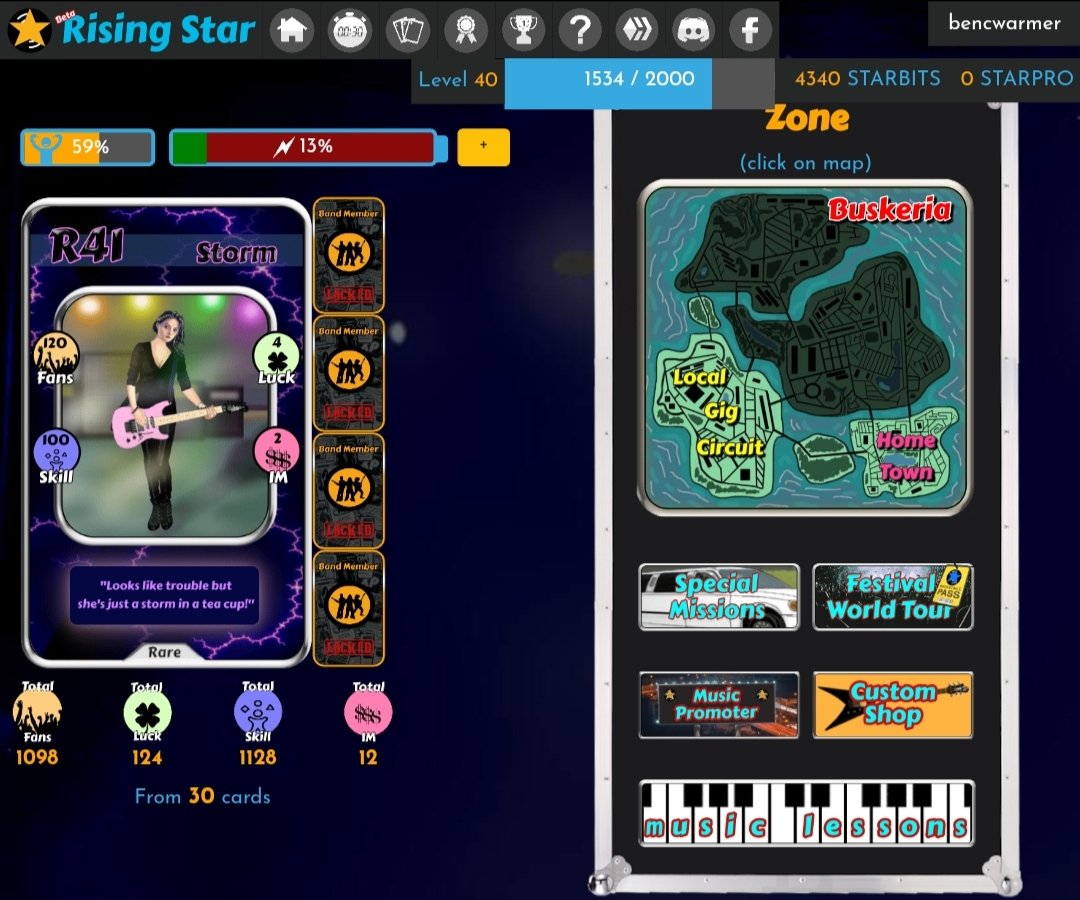 Come potete vedere dallo screenshot preso dal gioco ho finalmente raggiunto il livello 40 che mi permette di svolgere la missione Record a Demo.
Sono riuscito ad abbassare il mio Ego di molto e sto cercando di alternare missioni per l'ego a missioni per gli Starbits
---
Il mio Obiettivo
Dopo aver raggiunto il livello 40, il prossimo obiettivo sarà quello di raggiungere gli 11.000 Starbits con un occhio di riguardo sempre all'ego, alternando missioni per il guadagno di Starbits e missioni per le Skill.
---
La mia strategia
Raggiunti gli 11.000 Starbits, ne ritirerò 1.000 e 10.000 li investirò nell'acquisto di un pack o di carte mirate per migliorare le Skill e l'ego.
---
Conclusioni
Adesso viene la parte lenta del gioco.
Crescere e guadagnare allo stesso tempo.