Ecency made a new Update some time ago. One word to say : Great.

@good-karma asked me for a review of the update but I was already being using it and I said to me that it was much better !
Most of the little problem are really disappearing at each new update and all the big ones that I told you at my first post about the app are already gone since a long time.
Now using the app is really smooth and easy !
First of all, the tags and buttons are now shown properly and it makes them less noticeable, which is a great thing, you can now put all your attention on the users' content !

---
The problem about image ration is also gone !
Indeed the team changed the format of the thumbnail to be able to adapt himself with the first image of the post's format.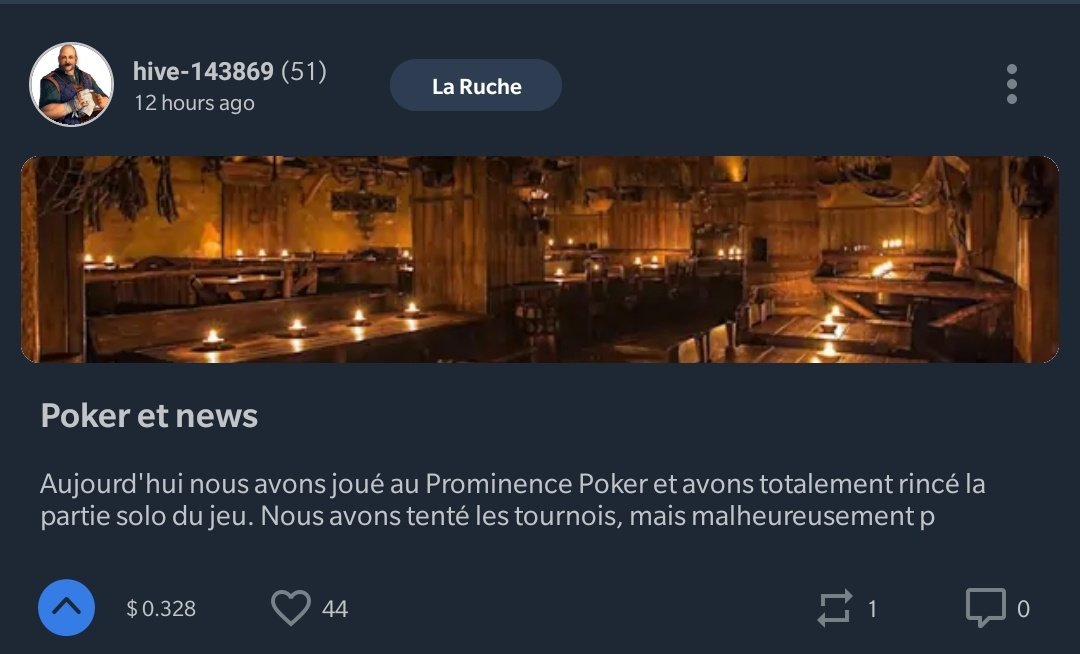 You can clearly see it on this @hive-143869 post which has a particular format which is totally respected !
Some of the pictures are still cropped but it's when they have a particularly unusual ratio. Often when they are too high.
---
The app is also much faster that it used to be. Switching from an account to an other isn't causing any problem. I don't have to restart the app anymore (it happens sometimes but My phone is in cause).
You don't have to wait two secondes between two clicks and that's really appreciated !
This post is smaller because there is no much things to say except, everything is going in the right way with Ecency and I'm happy to use it !