A week ago the SCR Cowboys were born, the Steem Monsters guild led by the legendary @brandonk and @liuke96player.
Liuke has created a very interesting and well made guide, that you can find here, on how it's possible to learn how rent cards on PeakMonsters trying to climb game's rankings reaching the highest possible league.
I followed his advice and run to rent the following cards:

I rented them for 14 days, by now some have already passed, with the intention of arriving with them at the end of the current season. I only rent blue cards, which I think is my strongest color, as suggested by Liuke as well, it is a good option to choose only one color to bet on, the only negative thing of this choice could be in having difficulty finishing the daily quest, because the more you manage to reach the top in the rankings the more the level of the opponents goes up, consequently with a not too powerful deck you could go down a lot trying to complete it.
I probably made a beginner's mistake trying to rent the strongest cards around I only took golden cards, I will surely earn in quantity of DEC for every fight I won, but at the same time I could have rented the same monsters for a lower price.
No problem, what done is done, you learn by mistake and for the next season I'll try to rent some non-golden cards to spend less Steems, even if I have to say that I'm really happy earning a higher percentage of DEC, like that I can afford to donate more to the guild, which I do with pleasure! Collaboration in a group is basic!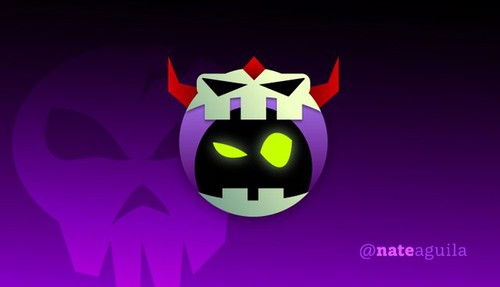 Image source: @nateaguila
I have to admit that despite my purchases I found had time to climb rankings, partly because I have to admit that I am not very good playing this game, partly because I rented them on the weekend, where the number of players is bigger and fiercer, the time and the days in which you play are really important. Sometimes I face the same players at specific times and I manage to beat them, during other times I constantly lose, when this happens I take a break to avoid getting nervous. 😁
If you have any suggestions for me about which cards to rent next I will be really grateful! As you may have guessed, my favorite deck is the blue one!
I take this opportunity to invite you to our guild, whether you are already playing or want to play, in this post you will find our very simple rules!
This is the team until now, we are in twelve, a really a nice group of competitive and united players trying to climb the rankings!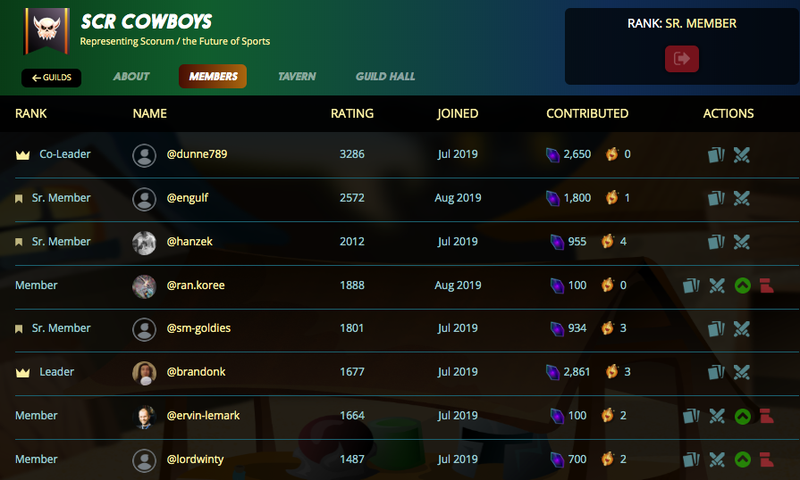 The SCR Cowboys are waiting for you in Splinterlands!!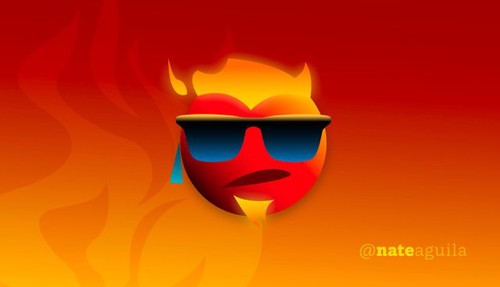 Image source: @nateaguila
A big hug and cheers from your DEX! (I'm not a decentralized Exchange... for the moment... 🤣)

Join the sport revolution & considering to vote us as witness and check for other witnesses like:
@stimp1024
@waveyourflags
@bro-delegate
@sahkan
You can vote witnesses here.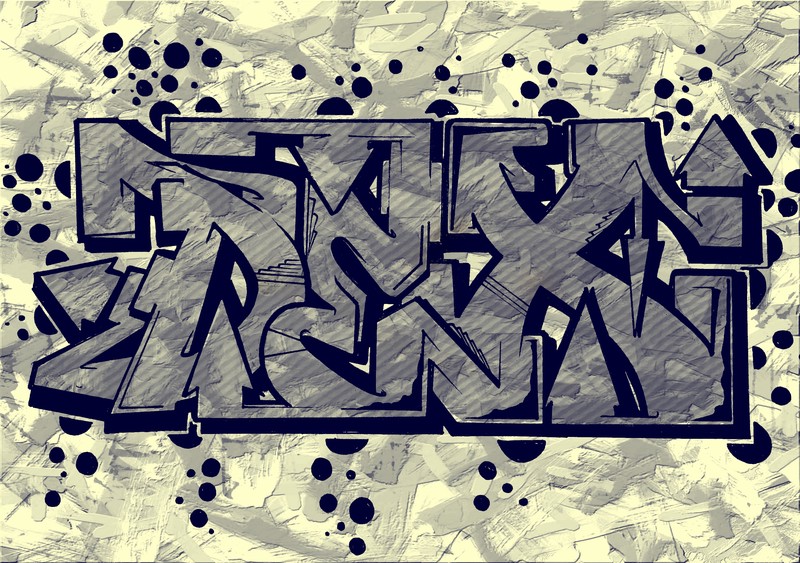 Sketch by @ran.koree

You can find this post on Scorum also!
https://steemit.com/steemmonsters/@dexpartacus/renting-cards-experience-become-an-scr-cowboy-1438b0376508best