Hello girls and boys!
I've never introduced myself properly, so here I'm... @dexpartacus, although my name is actually Riccardo and I live in Italy. In June 2017 I discovered Steemit thanks to a friend and since that day I started blogging, something I had never done before and as time went by I learned to appreciate more and more. My articles contents range a lot as I have some many interests, including music, sports, photography, collecting, nature, comics, TV series & movies, documentaries, travels, technology and of course the Crypto world.
Music has always been one of my loves, among the first ones I cultivated in my life, I started singing in a punk band at the age of 16 with my brother on bass and a friend on drums, after we found a guitarist we started doing concerts (here an audio, one of my first, that's from 1999 when I was 18 years old) and my passion grew day by day. At that time my favorite genre was metal and I had the occasion to gig around with few bands of the movement during my career, a few years ago I finally managed to do a record (which you can find here, but unfortunately due to work, families and various commitments that have overlapped over years we lost sight of each other and practically broke up, although never officially.
As far as sport is concerned, I've always been better at following it than practicing it, I'm a huge football fan, my favorite team has always been Juventus, a passion handed down to me by my father, who left us about ten years ago. I used to go with him to the stadium when I was a kid and I continued to do it every other year, lately I follow it much more on TV, but as soon as I can make a trip to Turin I'm happy, in just over an hour by car I'm there.
The passion for photography was born almost by chance, I have a couple of friends who are photographers, one of them is a professional one from many years, some time ago I was convinced that by focusing on this technique you could "lose the moment", slowly I learned and I had the feeling I was wrong, I could merge the two things together without too many problems and regrets. I have always admired beautiful pictures and when I can make a decent one, the satisfaction is really great. My favorite subjects are naturalistic ones, but I love to change out as much as possible.
---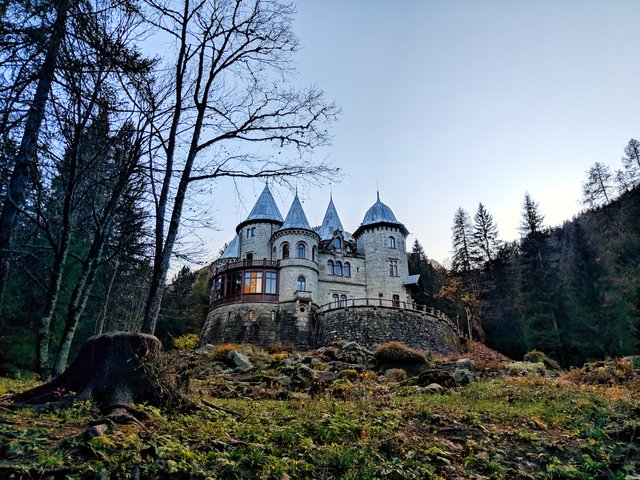 One of my pics to Savoia Castle (Aosta Valley - Italy)
Another interest that I've always liked to cultivate is collecting, as a child the dinosaurs, growing up I switched to football t-shirts, DVDs of my favorite movies and music CDs, and lately I'm back and I want to conclude a National Geographic stones collection, of which I already published a couple of articles here some time ago.
---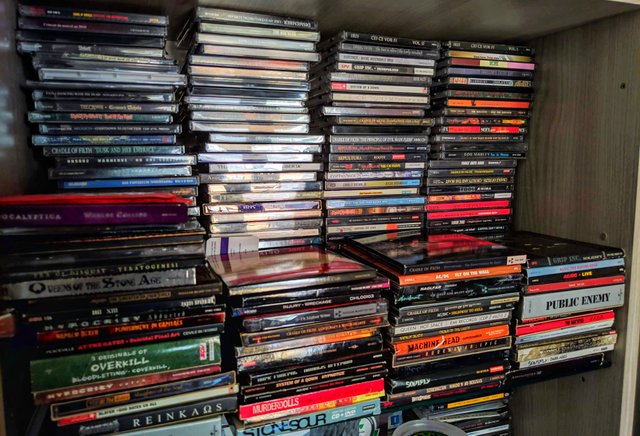 Few of my music CD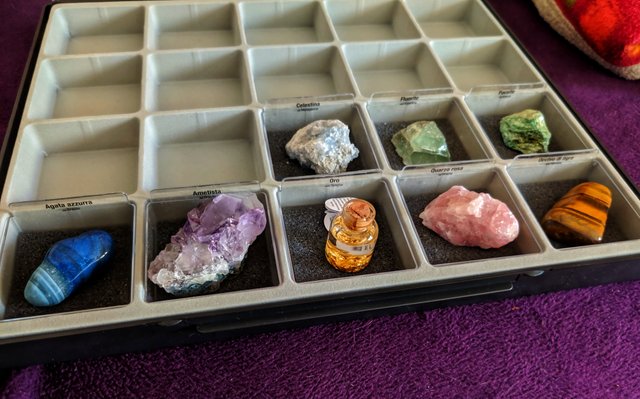 My stones collection so far
Regarding to technology and Crypto, I really like to keep updated and informed, so I decided to seize the opportunity and created a YouTube channel, then I expanded to D.Tube and lately also on two interesting alternatives like LBRY and BitTube. I must admit that the biggest initial difficulty was to feel comfortable in front of a camera. After a thousand cuts, I gradually took off that feeling and I was able to settle in trying my best to make videos, graphics and captions, which I do all by myself, as best I can. I still have a lot to learn and that motivates me to try to do better and better.
---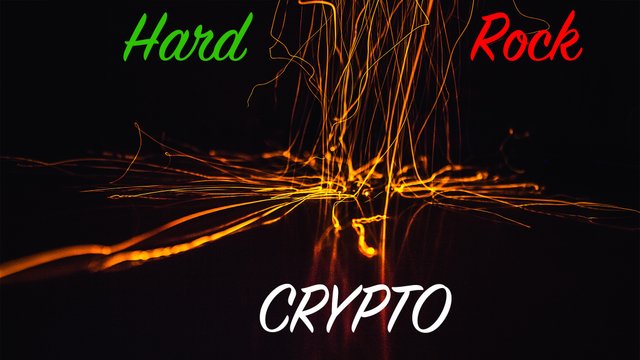 My channel's graphics
Until a few years ago I often played video games, GTA, Assassin's Creed and Football on top, lately the only games I play are those that have to do with Crypto, of all the Splinterlands, I'm certainly not a phenomenon, but for some seasons now I've been playing the Diamond League on time, even if I've never been able to pass the third one.
I also have a fair passion for comics, over the years I've been able to collect some of them, Berserk is my favorite. I also love very much animations books, lately I read Fight Club 2 and V for Vendetta, I liked both a lot.
---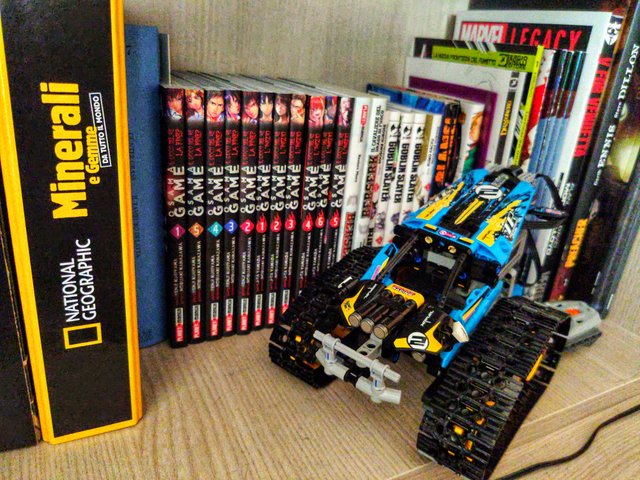 Few comics with an electronic Lego Car
I devote a lot of my free time to TV series and movies, I love to see all kinds of genres with my girlfriend, but everything that focuses too much on love stories are the only ones I just can't watch. Gangsters, science fiction, apocalyptic and demential are among my favorite genres. As for documentaries, naturalistic ones are the ones I watch with the most interest.
I was born in Ivrea (Turin) but grew up in Aosta Valley, a region that I've travelled far and wide living in different parts of it. Now I live in a town of just over 5,000 inhabitants, Châtillon, very quiet, mostly populated by elderly people and where the opportunities for fun are quite scarce, but I've always loved the calm and green areas so I don't mind living here at all.
After studying a few years as an electrician/electronic as a teenager I dropped out, I miss my diploma, which I never achieved out because I was lazy, luckily I have a third grade certificate and I didn't throw away all 5 years. When I was a kid I did some jobs, among which in the forestry corps marking the path tracks, dishwasher and waiter, at the age of 22 I went on an adventure to work on cruise ships, precisely at the Casino as a slot machine technician.
There I met a lot of people from almost all over the world, made friends and learned English and Portuguese, but also some German words, although I would not be able to make a speech in this language. During the three years I spent sailing between Europe, Africa and South America I met my better half, with whom I still live, she worked as a dealer in my own Casino. After fifteen years together so far, in May of next year we are getting married, we were supposed to do it this September, but the damn Covid got in our way, as well as half the world.
---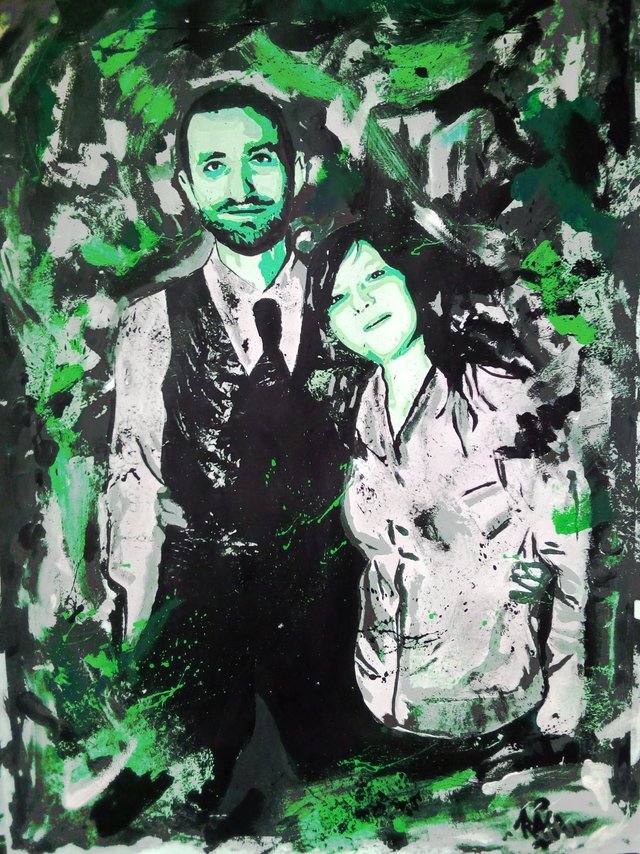 Me and my love, sketch by @ran.koree
We live in an apartment big enough for two people from which there is an enchanting Alps view and three castles, together with our two cats who have been keeping us company for ten years and are like daughters to us.
---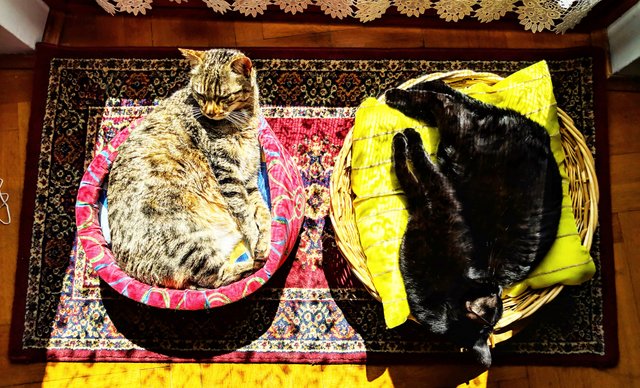 My ladies, Luski and Blackie
For more than ten years I've been working in a psychiatric community like Healthcare Operator, a job that's psychologically challenging but fortunately sometimes gives great satisfaction.
As soon as I travel, my dream would be to visit all the world and all its historical areas, I'll never make it but daydreaming sometimes is wonderful, you never know in life!
I'm really happy to be with all of you on this new adventure with you and I hope Publish gives us all enormous satisfaction, good luck, take care and stay safe!
Thanks for reading, a big hug and see you soon!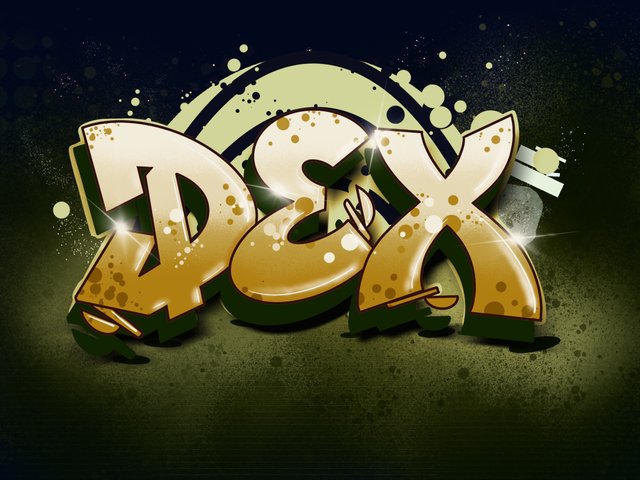 Logo by @ran.koree