Over the years, the global financial system has further grown weaker, in the passing of days owing to the inefficiencies in its performance.
It is slow, centralized, expensive and lacks the necessary tools needed to efficiently cushion the ever-growing digital system, and hence is unable to cater to the business environment.
As the digital system is growing, an alternative for this inefficiency in the financial system was brought forward.
The creation of a more reliable exchange means called the cryptocurrency. This digital currency is developed with the aid of a cutting edge technology called the Blockchain.
Blockchain technology is an immutable system which makes use of a distributed ledger, to guarantee the efficient storage of data and operation of the system adopting it.
The cryptocurrency would have been the perfect fit to be used as a reliable transaction means, but it is also affected by price volatility, which then makes it unsuitable, as it does not meet the demand for an acceptable means of exchange.
That is why;
MONEY ON CHAIN PLATFORM HAS BEEN CREATED
Money on-chain is a fully decentralized platform, developed to use the improved Blockchain technology, to solve the major problems that have limited the full adoption or massive use of the cryptocurrency, which is the instability of price.
This will give more meaning to the cryptocurrency and open up more benefits to its users, as they get to enjoy the unrestricted gains that come from adopting it.
It has minted two different tokens, which will both remedy the issue of price volatility and at the same time provide a means for cryptocurrency holders to earn more benefits.
That is why Money on-chain platform is considered to have developed the first Bitcoin collateralized stablecoin.
This will function through the use of a USD backed stablecoin called the DOC (Dollar on chain).
$DOC will reduce the investment risk which arises from the price volatility of cryptocurrencies, giving the users full assurance that their investments will not be lost in a case of price dump, as the price of DOC can never go below that of a USD.
Furthermore, Money on chain has also developed the BPRO (Bitpro) token, which is not a stablecoin, as it is still affected by the price fluctuations of Bitcoin, but could be a reliable income for holders when they lend it to the Dex traders seeking leverage.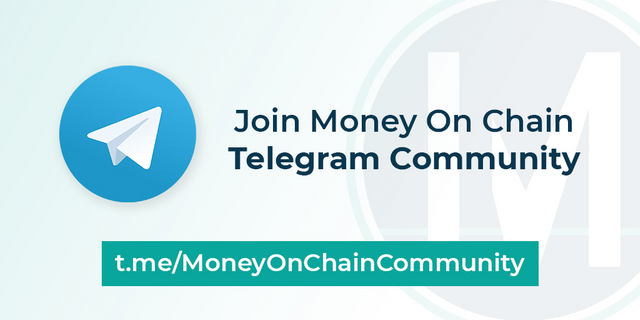 CONCLUSION
Money on chain platform is the boost needed in the cryptocurrency industry and the world at large.
With its DOC currency, price volatility is eliminated and with the BPRO token, users can get more gains from the cryptocurrency industry, with ease.