Monday Challenge from D.Buzz
🕶 Round 131 🕶
Hello, friends.
The work desk is such an interesting thing.
It is like a window into your mind, showing all your work and the ideas you're exploring. You can tell a lot about a person just by looking at their desk. Sometimes, it is a messy and chaotic space, with various notes and artifacts strewn about. Other times, it is meticulously clean and organized, with the tools neatly placed. Regardless of its state, it is always a reminder that there is work to be done and ideas to be explored. So when it starts to feel a little chaotic, take the time to clean it up. It might just be the reset you need to dive deep into your next project. That brings us to what today is about!
Today, January 9th, is National Clean Off Your Desk Day!
Taking a few minutes to declutter and tidy up your workspace can make a world of difference in productivity, stress levels, and overall mood. After all, why work in a messy environment when you can have a calm, organized space to get things done?
National Clean Off Your Desk Day is the perfect excuse to take a break from your regular to-do list and give your desk the makeover it deserves. Start off by taking everything off your desk, then sorting through the items to determine what should stay and what should go. If you haven't used something in a while, consider donating it or recycling it.
With that, let's talk about this yearly challenge from DBuzz (Yes, we did this one year ago as well!).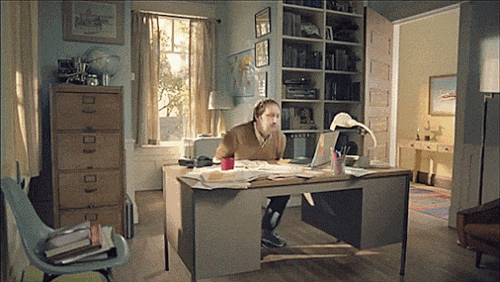 Yup, that's one way to clean your desk.
---
Today's challenge
Today, we're challenging you to take on a rather daunting task: give your workspace a good spring-cleaning! Clear out the clutter, dust off the shelves and get your workstation in tip-top shape. Once you've given your workspace a good makeover, show it off with a before and after photo! We can't wait to see the transformation.
Who knows — maybe a little extra tidying will help you find the motivation and focus to tackle any project that comes your way. So what are you waiting for? Let's see your workspace's transformation!
---
This week's challenge
At some point in the next six days…
In a post on D.Buzz, post a photo of your workspace before and after you clean it; if it is already clean and cool, just post a photo of it!
Hashtag that post with #CleanDesk
Post a link to your buzz in a comment below.
Buzz to Twitter for an extra high-five from us! ;)
Thank You
Rules:
After seven days (the following Monday, at some point), we will select a winner from all valid entries.
We will then make an announcement post on Monday and tag you.
The prize will be sent to the winner soon after the winner is announced.
No follow or upvote is required to join.
---
What is the prize?
You will be added as a 50% beneficiary to the post where you are announced as a winner! So if you won in the challenge last week, you are added as a 50% beneficiary to this post and will get paid next week! WOOT
---
Last week's winner!
That is a Ninja cat if we ever saw one. :D
https://d.buzz/#/@juanvegetarian/c/vit4sq9brf2i04sq0qk1ng
---
Thank you for playing!
Questions? Concerns? Comments?
Just comment below.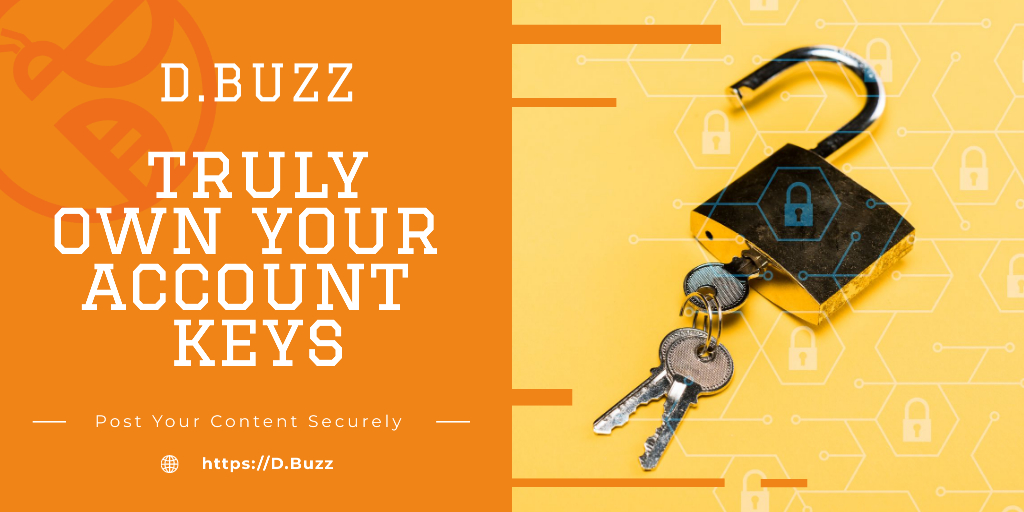 ---
D.Buzz is...
A censorship-resistant short-form microblogging platform that empowers you to share your thoughts in 280 characters or fewer.
Censorship-resistant and built for the community with love.
Vote for @dbuzz as a Hive Witness.
---
Using HiveSigner: HiveSigner.com
---
Search for @dbuzz witness at peakd.com
---
Search for @dbuzz witness at
Hive.blog / https://wallet.hive.blog/~witnesses
---
We strive to have a fun and neutral stance on topics. If you have any concerns with the content, please contact @jacuzzi who writes and generates the content for our articles, or the @dbuzz team for clarification.
D.Buzz online at:
Join us on Discord at https://discord.gg/BKg5Ptg9ss