Monday Challenge from D.Buzz
>> Round 128 << | >> Win 10 HIVE <<
Hello, friends.
Christmas is just around the corner, bringing with it the joyous and cheerful wishes of the holiday season! The smell of freshly-baked goodies wafts through the air, and the sound of carolers singing sweet melodies can be heard in the distance. The decorations of the season adorn the homes, trees are sparkling with lights, and the anticipation of festive gatherings with friends and family is in the air. Christmas is a time to reflect on the year and be grateful for all the happy memories we've created. Let us cherish the moments, celebrate the joys of the season, and relish the warmth of the holidays in our hearts.
They say you get one Christmas wish, but we are not so sure that's true. We think if you look hard enough, you may just find more than one wish hidden beneath the tree. ;) Maybe it's a wish for peace in the world, or a wish for a brighter future. Maybe it's a wish for a better relationship with your loved ones, or a wish for success in whatever you do. Whatever your wish may be, it's never too late to make it come true. So this Christmas, take a moment to close your eyes and really think about what it is you want, and make the wish that will bring you the most joy. You never know, maybe you'll get more than one Christmas wish.
With that wish in mind, let's discuss this Monday's mission!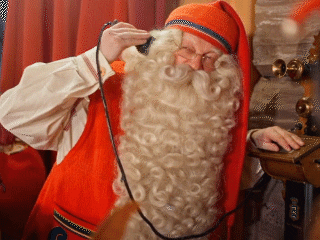 Go tell old saint nic that Christmas wish!
---
Today's challenge
When we were kids, nothing got us more excited than writing a letter to Santa to ask for something special. We'd pour over paper and ink, carefully crafting each letter with love and care. We knew that if we asked nicely and believed in the magic of the season, Santa would bring us the perfect gift. We'd even add a few drawings and doodles to make our letters stand out, hoping that Santa would notice our special touches and be extra generous. The anticipation of waiting for his reply was almost too much to bear, as we eagerly anticipated what magical present might arrive on Christmas morning.
We may not be writing a letter to Santa Claus this holiday season, but we still want to know what your Christmas wish is. Is there something special you are hoping for under the tree? Maybe you're looking for the perfect present for someone special, or perhaps you're wishing for something intangible, like peace on earth or a holiday filled with joy. Whatever it is, we want to know what you're dreaming of this Christmas. Share your wish with us and let the Christmas spirit bring it to life.
This week, in a post on D.Buzz, let us know what your Christmas wish is!
---
This week's challenge
At some point in the next six days…
In a post on D.Buzz this week, let us know what your Christmas wish is!
Hashtag that post with #ChristmasWish
Post a link to your buzz in a comment below.
Buzz to Twitter for an extra high-five from us! ;)
Thank You
Rules:
After seven days (the following Monday, at some point), we will select a winner from all valid entries.
We will then make an announcement post on Monday and tag you.
The prize will be sent to the winner soon after the winner is announced.
No follow or upvote is required to join.
---
What is the prize?
The prize is 10 HIVE sent to you.
---
Last week's winner!
---
Lol, WOW, that is a happy snowman indeed! Nice work.
https://d.buzz/#/@joseal2020/c/y5low7erxdf733na4wg6hb
---
Thank you for playing!
Questions? Concerns? Comments?
Just comment below.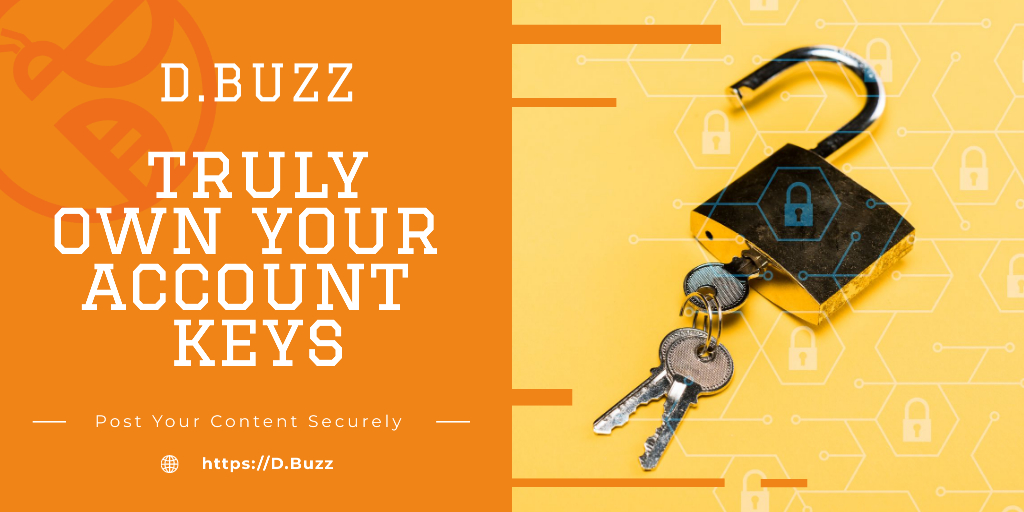 ---
D.Buzz is...
A censorship-resistant short-form microblogging platform that empowers you to share your thoughts in 280 characters or fewer.
Censorship-resistant and built for the community with love.
Vote for @dbuzz as a Hive Witness.
---
Using HiveSigner: HiveSigner.com
---
Search for @dbuzz witness at peakd.com
---
Search for @dbuzz witness at
Hive.blog / https://wallet.hive.blog/~witnesses
---
We strive to have a fun and neutral stance on topics. If you have any concerns with the content, please contact @jacuzzi who writes and generates the content for our articles, or the @dbuzz team for clarification.
D.Buzz online at:
Join us on Discord at https://discord.gg/BKg5Ptg9ss