Monday Challenge from D.Buzz
>> Round 125 << | >> Win 10 HIVE <<
Hello, friends.
It's Monday, and it's Cyber Monday!
Cyber Monday, despite what its name may imply, is not about being a cyborg. It is about finding the best deals on the internet.
Cyber Monday is an online shopping event on the Monday after Thanksgiving in the United States. It is the busiest online shopping day of the year, and retailers offer special deals and discounts to attract shoppers. Cyber Monday is expected to generate over $6 billion in sales this year. PHEWwww. That is some pocket change, for sure.
On Cyber Monday, why not give others a gift instead of spending money? It's a great way of showing appreciation for them and making them feel special. Plus, it's a great way to build goodwill.
With the idea of Cyber Monday and giving a gift to someone, let's talk about this week's Monday Mission!

No Grandma, you are doing Cyber Monday wrong...
---
Today's challenge
Today, the challenge is both an easy and a hard one. The goal, the mission, and the challenge are to onboard one new user to DBuzz. 😮
Yes, this is the Cyber Monday, Cyber Week challenge to build a strong community and give a gift to a friend.
The best part is, DBuzz will delegate 10 Hive Power to the person you onboarded.
You can create the account for your friend, or you can send them to the signup page here: https://hiveonboard.com/create-account?ref=dbuzz
Have them make one post on D.Buzz with their new account within the next six days.
Post a Buzz with a shoutout to them and share a link to that buzz below!
So, the three steps are easy but also a challenge! Who among you will rise to this Cyber Week challenge? Who will help a friend get onto DBuzz and Hive and start a new adventure? We know you can do it!
---
This week's challenge
At some point in the next six days…
In a post on D.Buzz, onboard one new user, have them make a post on DBuzz, and then give them a shoutout in a buzz!
Hashtag that post with #cyberonboard
Post a link to your buzz in a comment below.
Buzz to Twitter for an extra high-five from us! ;)
Please note that we will do our best to delegate to new users, but it does take some time and will not be automatic, but manually done once a day or once every few days.
---
Thank You
Rules:
After seven days (the following Monday, at some point), we will select a winner from all valid entries.
We will then make an announcement post on Monday and tag you.
The prize will be sent to the winner soon after the winner is announced.
No follow or upvote is required to join.
---
What is the prize?
The prize is 10 HIVE sent to you.
---
Last week's winner!
We have many thanks to all of you who played this week. :) Thank you!
The winner by random draw is...
The Buzz: https://d.buzz/#/@davot/c/87z26mv8ahruf8zg5vmiv6
NICE! It made us happy to see the love.
Congratulations on winning!
You will receive the prize from our rewards account shortly. :)
---
Thank you for playing!
Questions? Concerns? Comments?
Just comment below.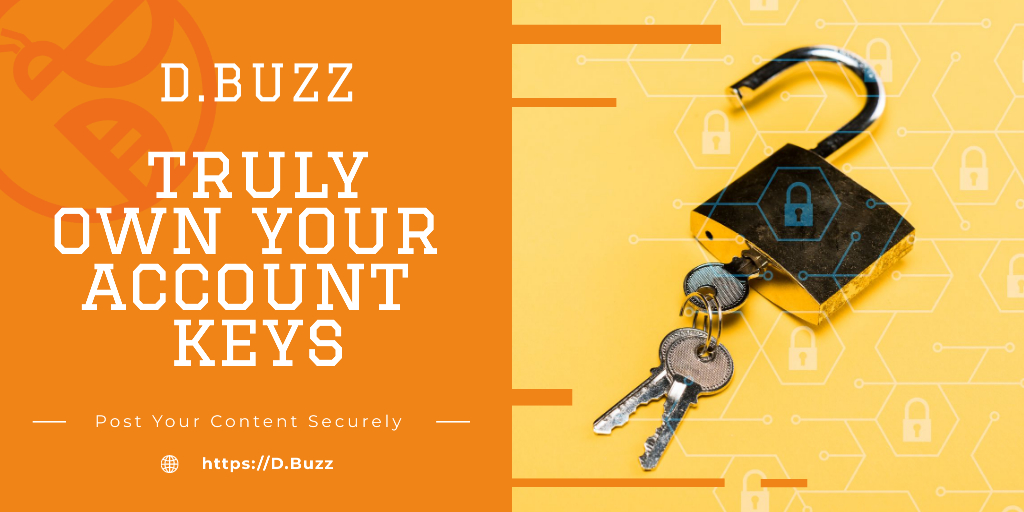 ---
D.Buzz is...
A censorship-resistant short-form microblogging platform that empowers you to share your thoughts in 280 characters or fewer.
Censorship-resistant and built for the community with love.
Vote for @dbuzz as a Hive Witness.
---
Using HiveSigner: HiveSigner.com
---
Search for @dbuzz witness at peakd.com
---
Search for @dbuzz witness at
Hive.blog / https://wallet.hive.blog/~witnesses
---
We strive to have a fun and neutral stance on topics. If you have any concerns with the content, please contact @jacuzzi who writes and generates the content for our articles, or the @dbuzz team for clarification.
D.Buzz online at:
Join us on Discord at https://discord.gg/BKg5Ptg9ss