Weekly Development Updates for D.Buzz - Today : v3.16.0 up on D.Buzz



Hello fans and friends of D.Buzz!


We are pleased to say that this week we published Version: v3.16.0 to the main D.Buzz platform. What does this mean for you? It means that you can continue to post your awesome content and engage with the community but now with more features and fewer bugs! "We're making the platform better." That's what we're all about. With every release, we make the platform better for you by adding new features, fixing bugs and introducing other improvements. Here are some of the highlights of this release.


This week we've added more options so you can create your posts the way you want. We've upgraded the hashtag detection to ensure you can add more relevant hashtags which will help your post to get to the people who are most interested in your content. Simply add a hashtag in front of any word to hotlink that to the search feature. We've also added more Support for embed videos from freeworld and dollarvigilante, which means you can share those autoplay videos that engage your followers for longer periods of time.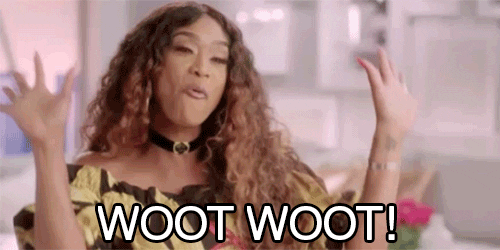 Another feature that we think a lot of people will enjoy is the scrollable I-frame for when someone embeds a long Tweet. This way your scrolling enjoyment will not be interrupted by a long block of text, but still you can scroll through that text if you wish.


Lastly the First three URLs will not count towards your character count. This has been added to the main platform. This means any URL, if it's an image, a link, or embed, will not count towards your 280-character limit. If you had more than three links, that 4th link will start to reduce your character count.


We've also fixed a few bugs in the new version. These include a reloader bug in loaded versions, and a bug where embedding a video would not work. We apologize for the bugs, and we are not stopping until they're all fixed. WOOT!


We have a few New features we are working on for the Next.D.Buzz platform as well, but they're not quite ready to go yet, so will roll those out later on the week or early next week. Stay tuned for more updates on this.


Here's the complete update list for the week!


---
Version: v3.16.0


Changes


Add @sign login form's username field


Added scrollable iframe for long twitter embeds


Remove links from buzz title


Automatic hashtag detection


Exclude first three links from character counter


Add support for dapplr videos


Add character counter in comments


Add freeworld video embeds


Add dollarvigilante video embeds


Fixes


Fixed version reloader early reload


Fixed odysee embed bugs


Fixed banned video embeds url format


---

Thanks for joining us on this adventure!


---
What do you think of today's updates?


What are you most excited about?


Do you have any updates you would like to see the future?


D.Buzz over and out.


---
---

D.Buzz is ...


Is a censorship-resistant short form microblogging platform that empowers you to share your thoughts in 280 characters or less.


Censorship resistant and built for the community with love.
---

We strive to have fun and neutral stance on topics. If you have any concerns with the content, please contact @jacuzzi, who writes and generates the content for our articles, or the @dbuzz team for clarification.