Want to Help Find Great Posts, or Run Contests? Join The D.BuzzTeam!



Hello friends and fans of D.Buzz,


Do you dream of curating great content?


Do you see posts all the time that are undervalued that need to be highlighted?


Do you like to play games and award people prizes?


If so, this post may have been written just for you, so read on. 😘


---

Our Goal :


Simple: To help support the Hive community and content creators.


We intend to run additional contests, and increase our engagement on Hive. To do this, we're looking for active members of the Hive, that would like to collaborate on this goal!


We currently have two content blocks that are open, which are on Wednesday and Friday.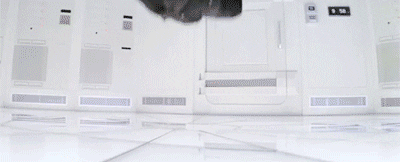 The Mission(s):


While we are open to any suggestions and ideas to increase the above goal, here are several initial ideas we are currently thinking about.


---

1. A Roundup Post:


A summary post of a particular topic (Music, Food, small accounts that need support, ???).


You would select 5 - 10 posts to receive a 25% upvote from the @dbuzz account (estimated value of 25% or roughly $3.68 per vote).


These would have to be high quality posts.


You have to write at least 500 words about this roundup.

These words can be summaries of the posts and why you selected those posts.


---

2. A Weekly Game or Contest:


You would be the game master and be able to award 25% upvotes 5 to 10 times from the @dbuzz account (estimated value of 25% = $3.68 per vote).


Perhaps a 100% up vote?


Of course, all votes would have to be on quality content, so no just random picking.


You would have to write around 500 words or greater about your game. The summary could include winners and ideas.


Compensation :


First and foremost, you are able to help other authors on Hive by handing out rewards to them, and that is great! But what else?


For any article or contest you submit, you will be added as a 35% beneficiary when @dbuzz published your content.


You will also be credited as the guest author on it.


That post will then be shared on various other social media channels outside of Hive. We know you can't eat exposure, but there is a chance you will reach a larger audience.


We know this might not be for everybody, but for the right person it could be a really fun opportunity. Also, we like to recruit our team members from within. It could be a great way to get your foot in the door with D.Buzz. :D


---

How to apply:


Join us on the Discord platform here : https://discord.com/invite/kCZGPs7 and send jacuzzi#5037 a message. They take care of the content, and are your point of contact.


On your message to jacuzzi#5037 on Discord, please include the following


A link to your Hive profile.


A few words about why you want to do this.


A few words about your vision and ideas for managing and running this vision or idea.


While experience is not needed to apply, a link to any other related content highlighting your experience is awesome, but if you don't have experience, no problem! Passion, follow-through, and desire are just as good.


---

Thank you for joining us today in this post. Should you have any questions, please let us know down below in the comments. :)


---
---
---

D.Buzz is...


A censorship-resistant short-form microblogging platform that empowers you to share your thoughts in 280 characters or fewer.


Censorship-resistant and built for the community with love.
---

We strive to have a fun and neutral stance on topics. If you have any concerns with the content, please contact @jacuzzi, who writes and generates the content for our articles, or the @dbuzz team for clarification.



D.Buzz Online At:
Join us on discord at : https://discord.gg/BKg5Ptg9ss