Recap of this Week's Posts by D.Buzz
For the week ending on : (4/25/2021) | Vol.44



What's Buzzing Friends...


We all know that it is important to keep our cryptocurrency keys safe. That we should back them up, store them on a piece of paper, perhaps even bury a USB thumb drive in the backyard next to the old oak tree, in an airtight container that only you know the combination to, but then on that USB stick is an encrypted map to a second location, where still yet another hard drive is embedded in the wall of the building that has your cryptographic keys on it. Sure maybe a bit of overkill, but it's about security.


AND.... that brings us to our interesting fact of the day. Fort Knox. A location in Kentucky that supposedly houses 147.3 million ounces of gold bullion (*that's a lot of bitcoin). At some point, it even stored the Declaration of Independence and the Bill of Rights.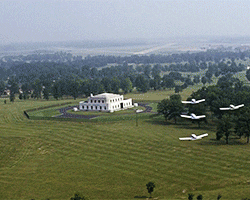 The thing about this remarkably safe place is that no one person knows how to open the safe all the way. Further nobody, except for a select handful of people knows the exact layout of how the building is even made and put together.


Beyond all this ...


"Fort Knox has the world's hardest shell, with the walls featuring 4 foot thick granite, lined with cement, steel, and fire-proof material. The depository can actually withstand a direct hit from an atomic bomb" Source.


WOW


Next time you are thinking of a good way to store your cryptographic keys, consider taking a lesson from Fort Knox. Make yourself a bunker with 4 foot thick granite walls, and make sure it can withstand an atomic bomb blast and no one, NO ONE... not even yourself knows the combination to get in all the way.


No matter what your level of key protection is, we will always let down our guard for you so you can read about the posts from this week, that you might've missed from D.Buzz, let's open the safe and show you the treasures inside.


I feel so Safe with you...


---

Last Sunday


Here's a link to the previous recap post from last Sunday. >> 4/18/2021 <<


Read it here:


https://peakd.com/hive-139531/@dbuzz/recap-of-this-weeks-posts-by-dbuzz-vol43



Monday


Help spread the word about D.Buzz and potentially win 15 HIVE!


Read it here:


https://peakd.com/hive-119826/@dbuzz/win-15-hive-monday-challenge-from-dbuzz-round-41



Tuesday


Learn about our ongoing efforts to promote D.Buzz and HIVE, through the use of podcasts and interviews around the web.


Read it here:


https://peakd.com/hivedevs/@dbuzz/bi-weekly-development-updates-for-dbuzz-today--growing-awareness-for-hive-and-dbuzz



Wednesday


Recap of Nathan's latest podcast interview and a fresh link to the source. Learn about future developments and blockchain knowledge you should take to heart!


Read it here:


https://peakd.com/hive-110786/@dbuzz/nathan-senn-from-dbuzz-discuss-blockchain-and-decentralized-in-live-video



Thursday


@princeofbeyhive is our community highlight of the week, and this culinary chef cooks up a content delight you should taste with your eyeballs, and perhaps cook.


Read it here:


https://peakd.com/hive-148441/@dbuzz/dbuzz-community-highlight-princeofbeyhive



Friday


Recap of the D.Buzz 30-day challenge level II recap 2, let's check in to see where people are at what they're doing!


Read it here:


https://peakd.com/hive-148441/@dbuzz/pzcddfnb



Saturday


To see the many creative people developing art and inspirational projects on D.Buzz uplifts the team here every day. Perhaps this art can uplift you as well. Check out the spots on the rewards program learn more about these wonderful people!


Read it here:


https://peakd.com/hive-119826/@dbuzz/on-the-spot-reward-summary-week-26



You finished, and you did not even need the team from Oceans 11!! Thanks for reading and enjoy your week!


Thanks for being an active reader here on our blog.

As we move forward, we aim to build a strong community.


If you have any suggestions on what we can do better, please let us know.


See you all Monday!


---

D.Buzz is ...


Is a censorship-resistant short-form microblogging platform that empowers you to share your thoughts in 280 characters or less.


Censorship resistant and built for the community with love.



We strive to have fun and a neutral stance on topics. If you have any concerns with the content, please contact @jacuzzi, who writes and generates the content for our articles, or the @dbuzz team for clarification.