Your Plan - Track#5 from the Little Words EP
Here's a remix of my song YOUR PLAN - Your Plan which has been magically reworked and enhanced by my songwriting partner and Broken Ocean team mate DAVID FAR choon.co/artists/davoodfaramarzi
He added Cello, War drums and some subtle guitar parts, which has really enhanced the whole feel of this simplistic but haunting track. David's production  skills are always worth a mention as they just finish everything off beautifully.
The picture is one of my rare hand drawn pieces.
Lyrics
Close now, If only
You shared, the life
Look down, disown me
Wait then, go now
Take back, the harsh words
Rethink, your plans
Headstrong, but restless
Fake smile, a clown
Into the fires,
That burned my lies
Fake dreams and conscience
All, justified
You were a bad little habit
Right from, the very start
Lunged forward and stained my heart
Did you think to stop, and change
Into the fires, that burned my lies
Fake dreams and conscience
All, justified
Maybe your eyes, they show pain.
Maybe your eyes, they show pain.
I hope you enjoyed this track! Thanks for listening, voting and commenting! Your support means so much to me!
Kindest
DC
Music,Lyrics and Artwork by Darren Claxton - Copyright (c) 2018
Remixed and Produced by David Far for 'Broken Ocean Productions' Copyright (c) 2018
You can find me and my music at the following places…
SOCIALS
Blockchains
Darren Claxton is a Songwriter, Musician and Producer of his own music, from Derbyshire UK. The music he writes is often heartfelt acoustic indie folk with a sprinkling of rock and country influences, with an occasional world music flavour as heard on his track 'Dragonfly' . But most of all, it's his passive emotive thoughts and feelings that are delivered through that soothing vocal, and intricate guitar playing of his.
Come and visit us on EasyDex Discord
Choon is a music streaming service and digital payments ecosystem—designed to solve the music industry's most fundamental problems.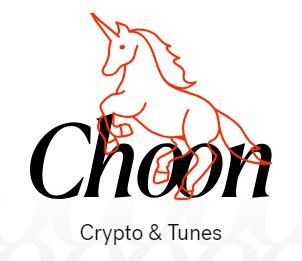 All Music, Lyrics and Photography - Copyright (c) 2018 Darren Claxton