Dapp.com just released the 2020 Q2 blockchain dapp market report. 
What are the most used tokens in dapps❓
What are the most popular token in DeFi❓
And what is the correlation of its used volume and price❓
Q2 Top 10 Token Volume(USD) on Ethereum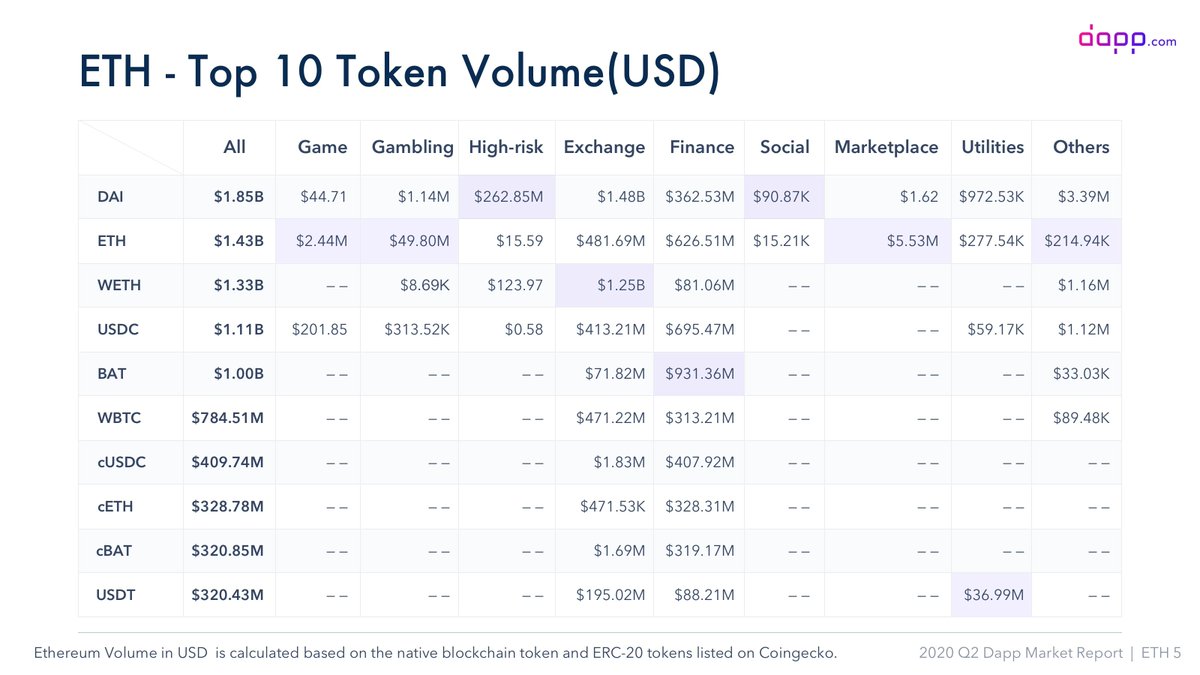 - The most used token is $DAI, 1.85B volume. Followed by $ETH, $WETH, $USDC, and $BAT
      - $BAT is the most used token by DeFi, $931M volume 
Then how is the correlation with the token prices?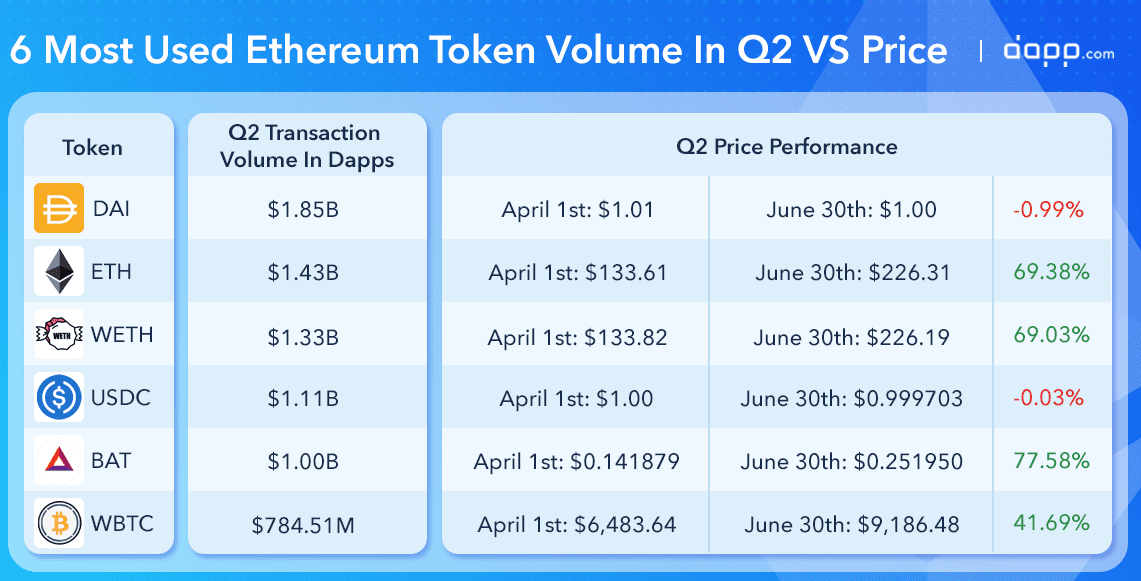 - $BAT, the most used token in DeFi, its price increased by 77.58% from April 1st to June 30th.
- $ETH, $WETH, $WBTC price also increased sharply
- $DAI and $USDC price slightly dropped.