Good day to all.
Today I am going to write some tips about how to get rid of fatigue.
In this hot summer, all of us have to face this problem.
If you wake up in the morning, do not sleep better at night, are overworked, if you are physically ill, then a lot of fatigue comes to the body. It is difficult to work until we get refresh again. Almost everyone has experienced such problems. Let's try some steps from bellow: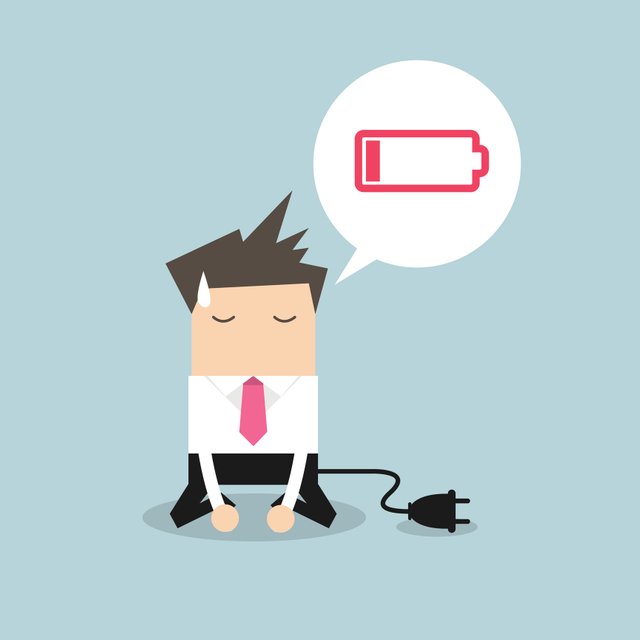 Image Source
01 Take a deep breath for 1/2 minutes
When we breathe normally it is not fully breathed. It does not serve the proper amount of oxygen in our body. So if you feel too tired, take deep breath. It will boost your body power to overcome fatigue.
02 Drink a glass of water:
When our body is lacking water, that is, we suffer from dehydration. So drink 1 glass of water to relieve fatigue. This will remove the anesthesia of the body, as well as fatigue.
03 Listen Music in loud beat:
Many may wonder, is it possible that the fatigue of the body removed with listening to music? But when the environment around us is too quiet it bores our brain very fast, even though the brain signals to our body that we are tired. To overcome this fatigue, listen to the music in a slightly louder beat. You realize that the fatigue is going away.
04 Laugh a little after seeing something funny:
When we laugh out loud, the endorphin levels in our brain increase, which creates goodness to us. This feeling also eliminates fatigue in the body.
05 Eat nuts:
Nuts are one of the most available and healthy sources of energy. Keep nuts near your hands, eat nuts whenever you feel too tired.
06 Get up and walk:
Sitting in one place for long periods of time can lead to excessive fatigue. The only way to get rid of it is to overcome this boredom. And for that reason, get up and take a walk. You will see that fatigue has gone away.
Thanks for stopping by. Stay tuned.