Let's start to learn and I will show you how you can start making money through brave publishers browser tipping program by verifying your website at brave publisher account dashboard manually. First of all, if you are still unfamiliar with the revolutionary decentralized, open-source, crypto supportive and privacy-focused cross-platform brave browser then learn and know more in-depth about the brave browser and their publisher program.
Brave Publisher
A quick and shorten overview of the brave publisher program is that where you can attach your website or social platform where you have good number of fan following where the users of the relative platform can give you tips through the brave browser and you can receive tips from your fans or followers by giving valued content and then in return you will receive tips in Basic Attention Token also known as BAT in short after becoming a verified publisher of Brave browser publisher program.
The Big good news is for you if you are still haven't verified your website and thinking or curious about to get a start but don't know about it then it's good time is right now because becoming a verified publisher of brave and earning in BAT is free to start and you can easily verify your any website or social profile to start getting tips from your fans. You just need to follow our article to learn exactly what is brave and how to signup at a brave browser publisher program.
Add Channel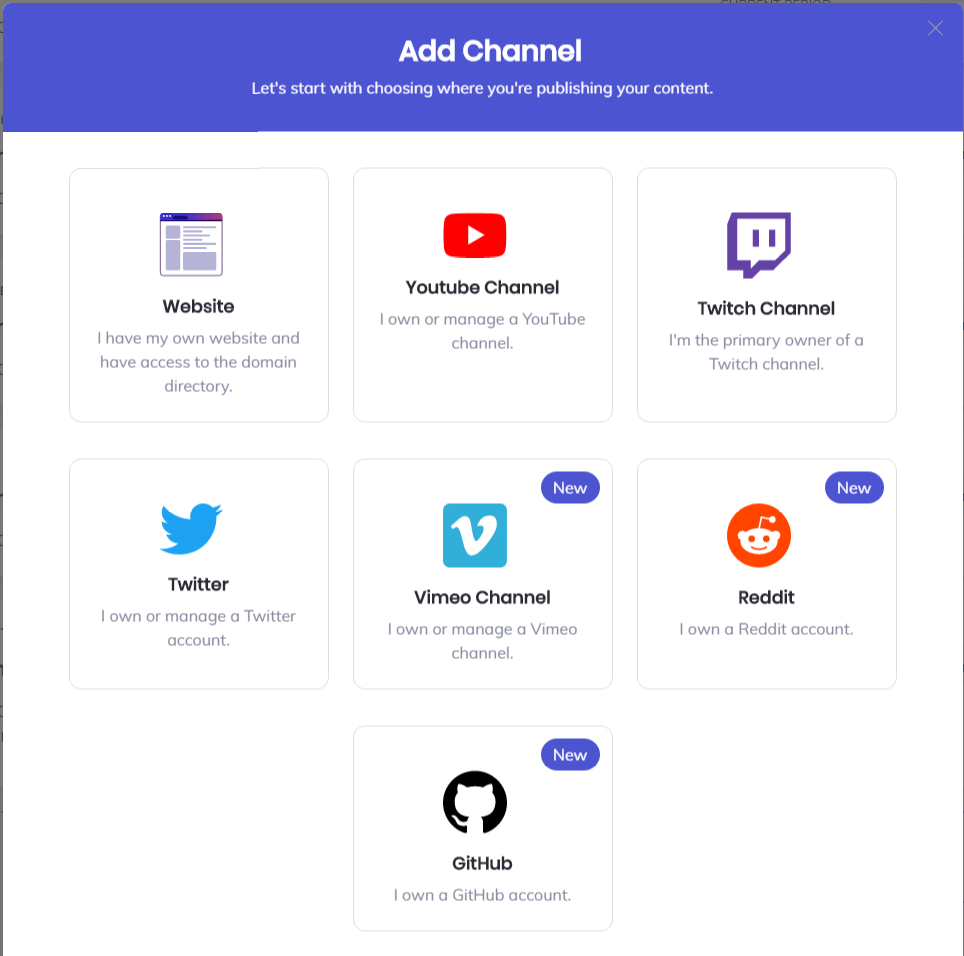 You have multiple options in the brave publisher dashboard which one channel you want to add to the publisher program for receiving tips. Currently, you have options of Own Website, YouTube Channel, Twitch channel, Twitter, Vimeo Channel, Reddit, and Github. More channels will be added which are popular and required to add in the dashboard where the followers came on the collective major platform to use the particular profile content those kinds of platforms will be added in the brave publisher dashboard for tips receiving. Recently Brave publishers added New platform for tips are Vimeo Channel, Reddit, and GitHub. all those platforms are related to particular creators or content producers which have a specific category of traffic.
In this article as we have written in title want to tell you about how you can verify your website if your website is based on WordPress or any CMS doesn't matter you can verify manually without any plugin tool directly through the simple independent methods.
Add Website Channel Into Brave Publishers Dashboard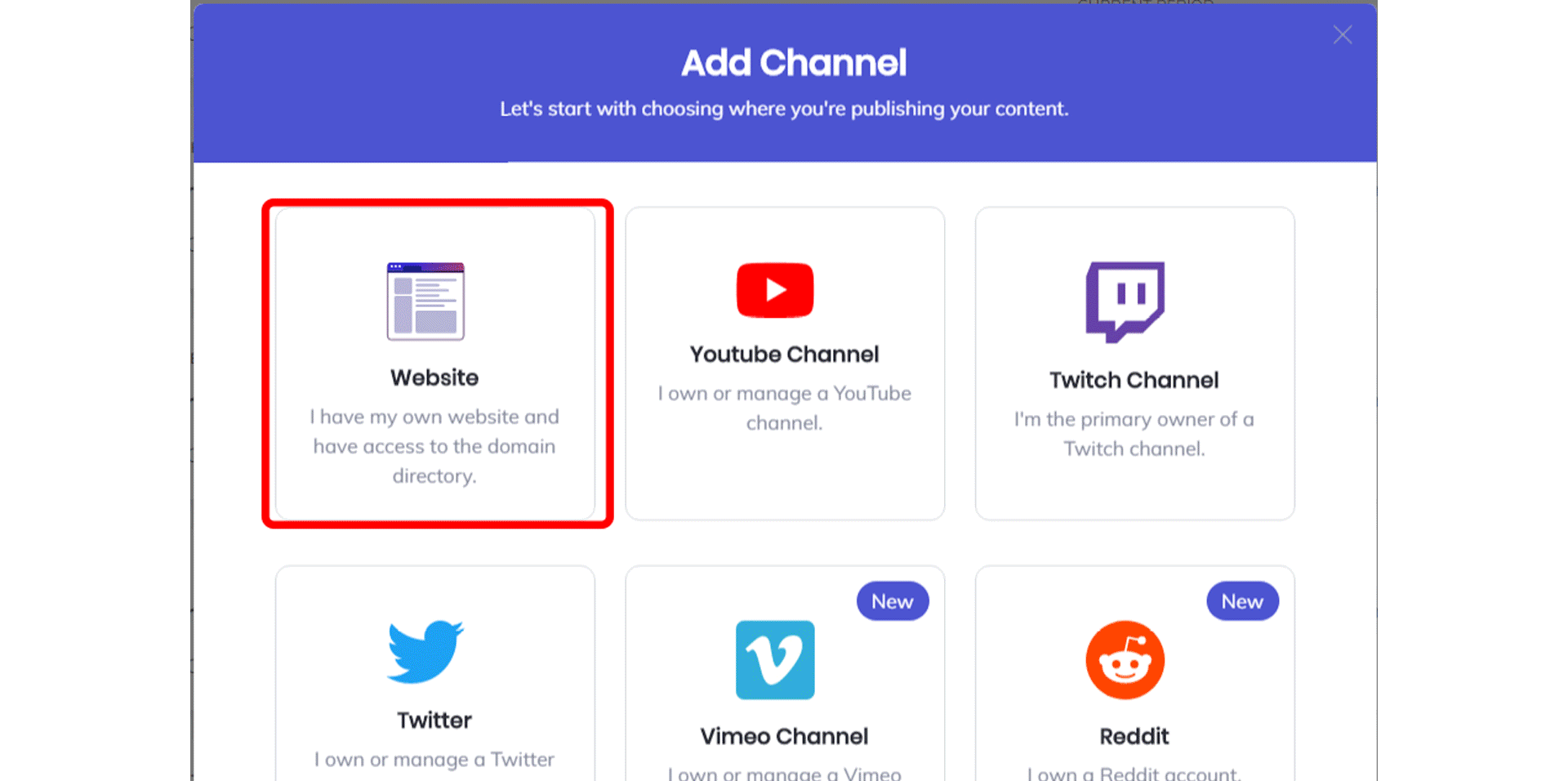 The simple clear cut step is just log in to your brave publisher dashboard (If You Haven't Account or Not Know How to login Click here) This scroll down right exact page end then follow the following steps to verify your website manually with brave publishers without any plugin tool.
Click Add Channel
(Popup Menu Will appear on Screen) Select Website
Enter your Website URL (Checkmark if you want to allow brave to shows ads on your site)
Then Click Continue
Now you have Two Options To verify your website platform.
Download a trusted file (Recommended & easiest)
Edit DNS records (You need DNS access)
You can choose which one you like through to verify your website with a brave publisher. Now let's see how to verify with A-method verify through uploading a trusted file to your website .well-known folder. follow the below steps.
Click on I'll use a trusted file
Then click to download button & download the .txt file into your drive
Go to your website file manager
Create a folder under public_html with the Name of .well-known
Upload the Downloaded brave-rewards-verification.txt file into the .well-known folder
Then open the browser new tab and try to access the file http://yourdomain.com/.well-known/brave-rewards-verification.txt
If you will find This is a Brave Rewards publisher verification file. Domain: yourdomain.com Token: XXXXXXXXXXXXXXXXXXXXXXXXX file result on-page that mean you have uploaded file correctly
Now come back to Brave publisher add channel tab and click Verify Button.
If the brave system will found/Access the file finely you will see the notice after page refresh and redirect to the main dashboard with top page notice Channel verified!
Congratulations! you have added successfully verified your website in brave publishers instantly. You will also receive the verified confirmation email to your inbox.
If you found any error or unsuccessful message or it takes time to verify try again the above process and check that all the steps you have done correctly or not. If found mismatch or mistake try to remove it and resolve it. Otherwise, try another method.
Let's Try Other Method Edit DNS records (You need DNS access)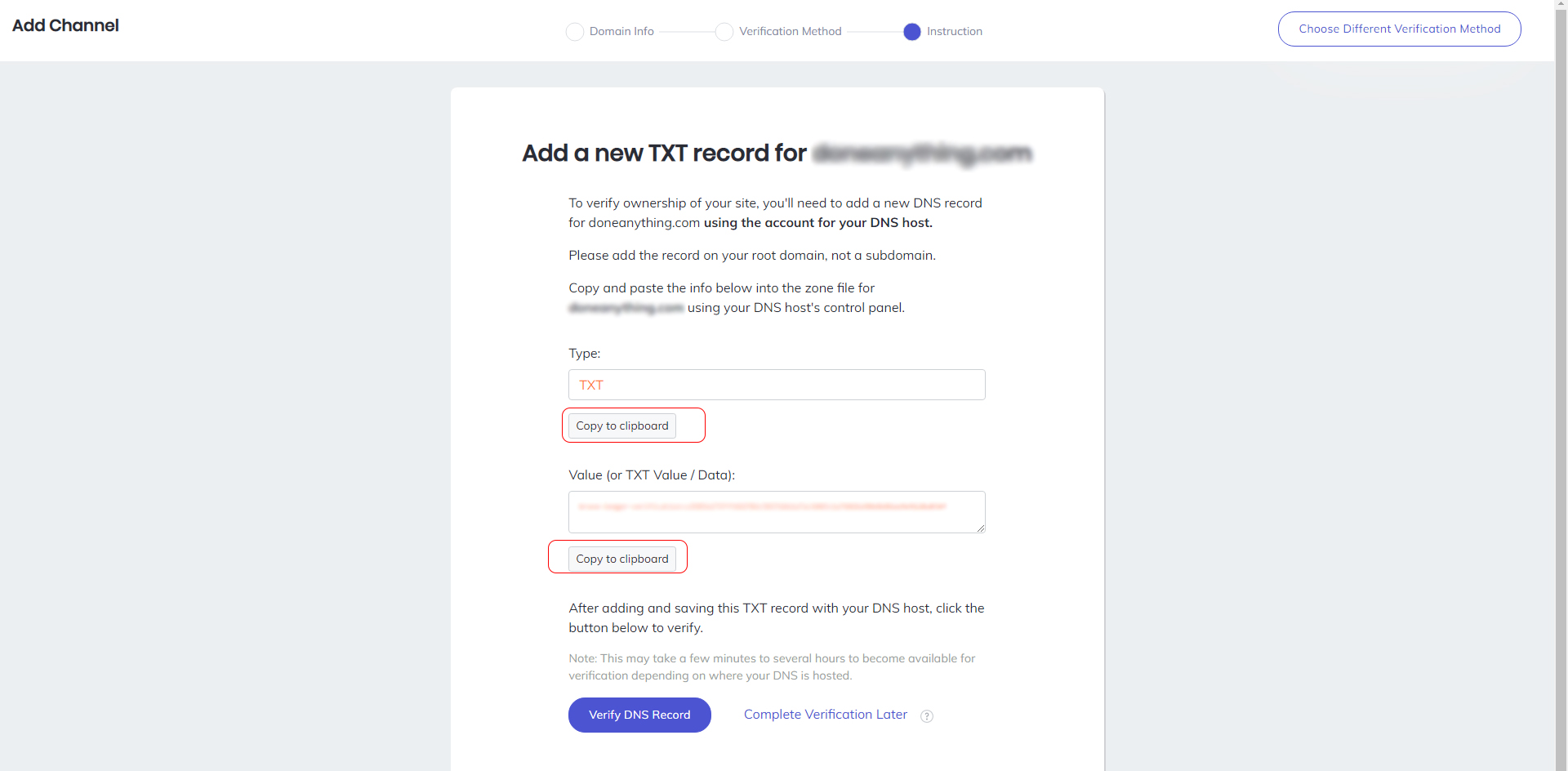 If you want to verify your ownership of the website through DNS records then follow the below steps.
Login to your website domain provide DNS hoster
Go to your Desired Domain Management/edit DNS records Option
Add New TXT record into your Domain Records
Enter type: TXT
Enter in Value field which you copy from brave DNS website verification through I'll edit my DNS records.
After Successfully enter DNS records on the DNS website click save.
After that click verify
After a few minutes, your website will verify in case the problem should wait until Your DNS provider updates the DNS records.
Try after Some hours or day.
Finally, you learned well how you can verify your website through manual process so that if you are a WordPress user you can also verify your website through manual process by just switching through upper right corner verify through other method and upload your file and confirm your site because no buddy like to install separate plugins for very little purposes. Now start creating great content for your fans and start receiving appreciating tips for bigger growth tell us your experience with brave publishers and how much you earned so far share it in comments so that others feel also encouraged to start it.
If you still have any questions regarding website ownership verification at brave publisher you can tell us through below comment section we like to answer you in our first priority.