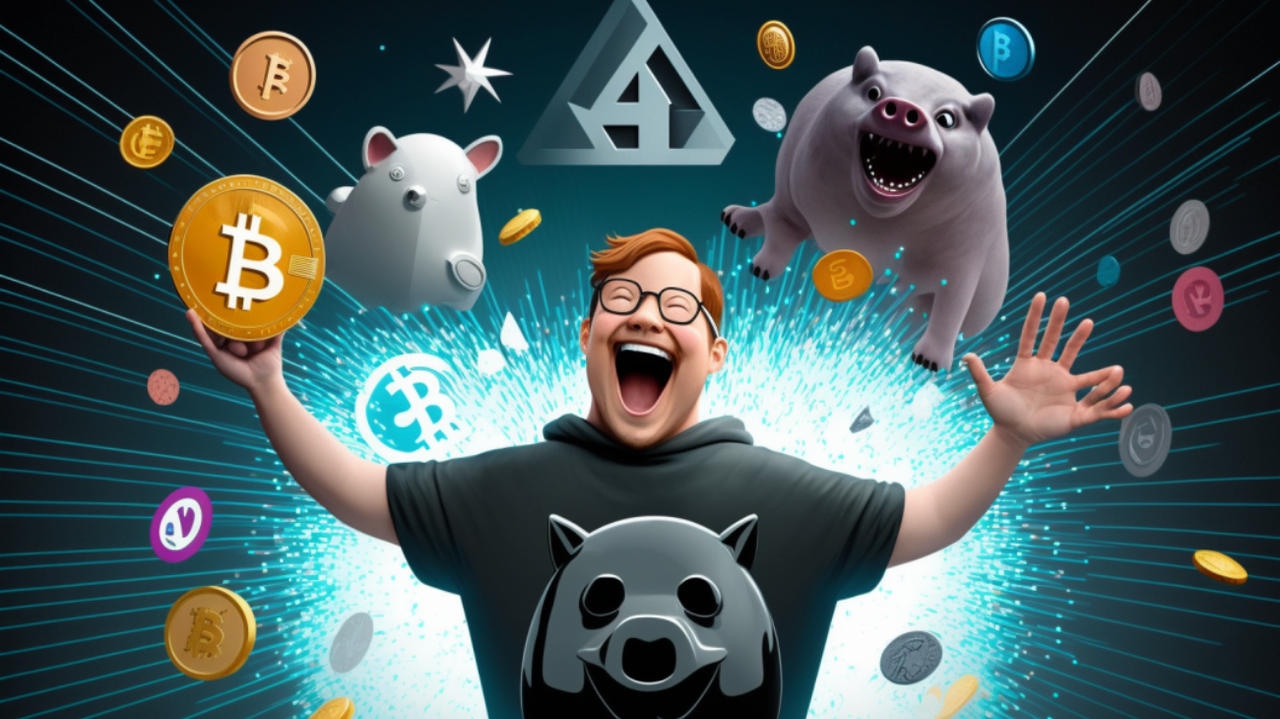 Greetings, potential crypto investors! Are you tired of watching Bitcoin and Ethereum skyrocket while you sit on the sidelines with your humble savings account? Fear not, for there are plenty of penny cryptos out there that could make you a fortune! Here's a list of some coins to consider, along with some cheeky commentary.
Fantom
First up, we have Fantom. Are you tired of paying more in transaction fees than the actual cost of your NFTs? Then Fantom is the answer to your prayers! With its DAG architecture, it can reduce transaction fees and empower DeFi. And with a current price of $0.447182 USD, it won't break the bank.
Vechain
Next on the list is Vechain. This coin aims to revolutionize the supply chain industry by providing transparency and record-keeping capabilities. With the movement of goods ramping up post-lockdown, decentralized supply chain solutions like Vechain will become increasingly important. And at a mere $0.028204 USD per coin, it's a steal!
MANA
Moving on to MANA, which could be the next big thing in the metaverse. As Facebook and other tech giants start to explore the potential of the metaverse, Decentraland's token could see a surge in value. And with a current price of $0.651826 USD, it's worth considering.
BAT
If you're looking for a coin with a solid use case, check out BAT. The Brave Browser allows you to control your data and monetize it, creating a shared economy between marketers, platforms, and users. And at a price of $0.3 USD per coin, it's a smart investment.
Dogecoin
And last but not least, we have Dogecoin. Sure, it may not have many use cases yet, but with Elon Musk as its biggest cheerleader, it could see a massive surge in value if he starts advocating for payments via Doge. At a current price of $0.08 USD, it's worth keeping an eye on.
Now, before you go pouring all your life savings into these coins, remember to do your own research (DYOR, as the kids say). And don't blame us if you lose everything and end up living in your parents' basement for the rest of your life. Happy investing!