Another Game Rule is highlighted this week for the Share Your Battle Challenge which now also is called 'Battle Mage Secrets" in Splinterlands. This time, Melee Monsters can attack from any position in the Melee Mayhem Rule.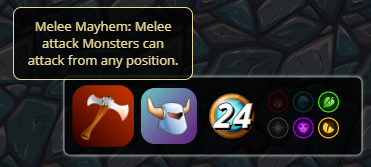 My preferred play style is very Melee Heavy so I really like when the Melee Mayhem pops off. Also for this rule I have my go-to line up which heavily relies on the Dragon Summoner which gives +1 Melee. if that is available I usually play 1 Big Tank + A Melee Monster that has the Opportunity Ability Like the Demented Sharp or the Sivershield Knight and in the backline the combo Vigilator + Vruz + War Chaang as those do crazy amounts of damage and have a double Martyr benefit as they both have Melee and Ranged attack. I also try to add some Armor in the mix when possible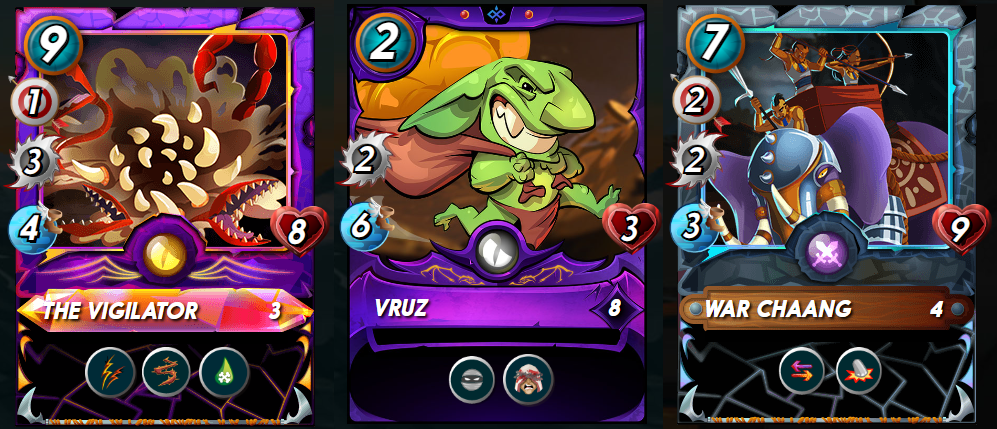 However, this mostly works when there is high mana which was not the case for this battle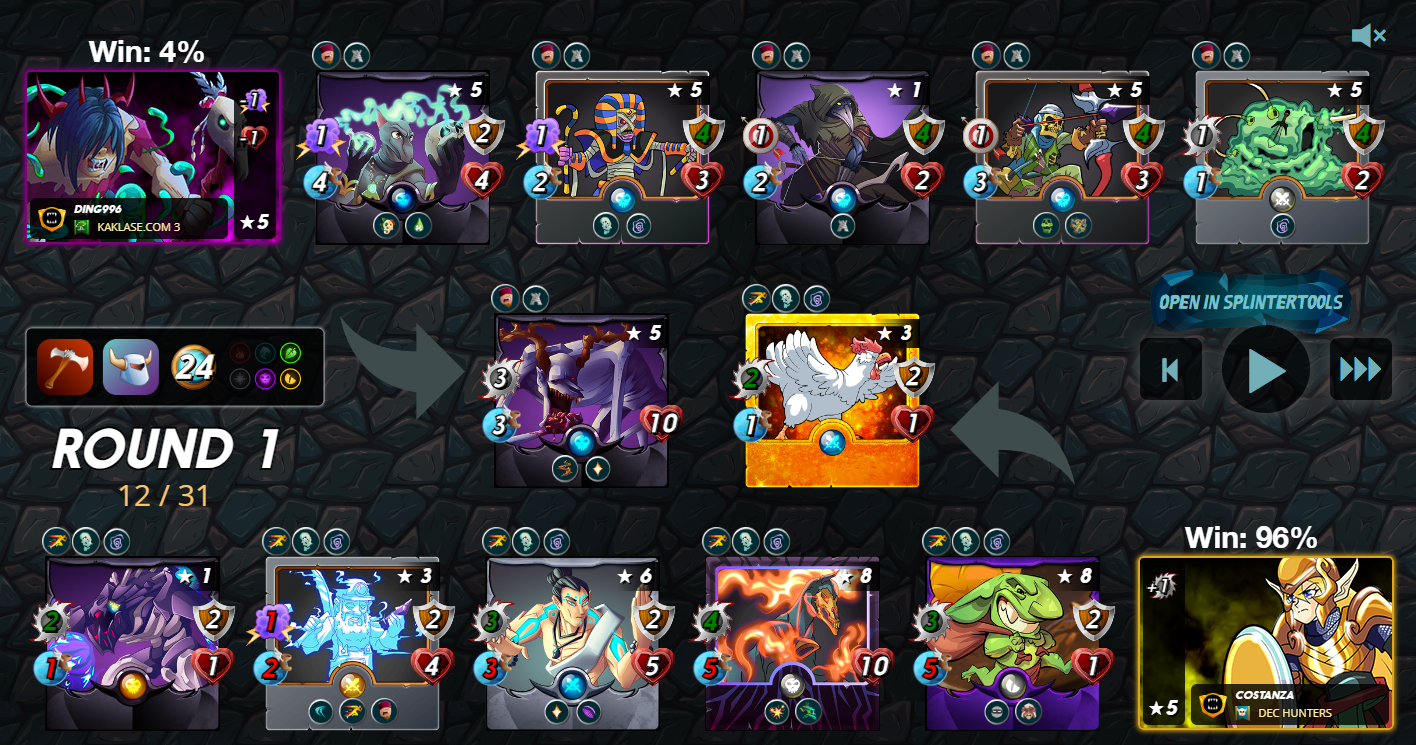 Looking at it now, I could have played a much better deck but still don't mind the high-speed strategy to get the Nightmare to a state where it's unhittable. Since Melee monsters can attack from any position, it's a good opportunity to keep tanks alive longer by playing the Furious Chicken in the first place. I followed it up with the Vruz to make sure I build the Nightmare which was place d in 3rd spot. The Xenith Monk with Self-Heal I put 4th as it should stay alive for some time. To play more into the Speed angle while avoiding the trap to run against an opponent who completely focuses on nerfin Melee attack I played the Spirit Miner in 2nd last place followed by Fiend card in last place to block Sneak damage.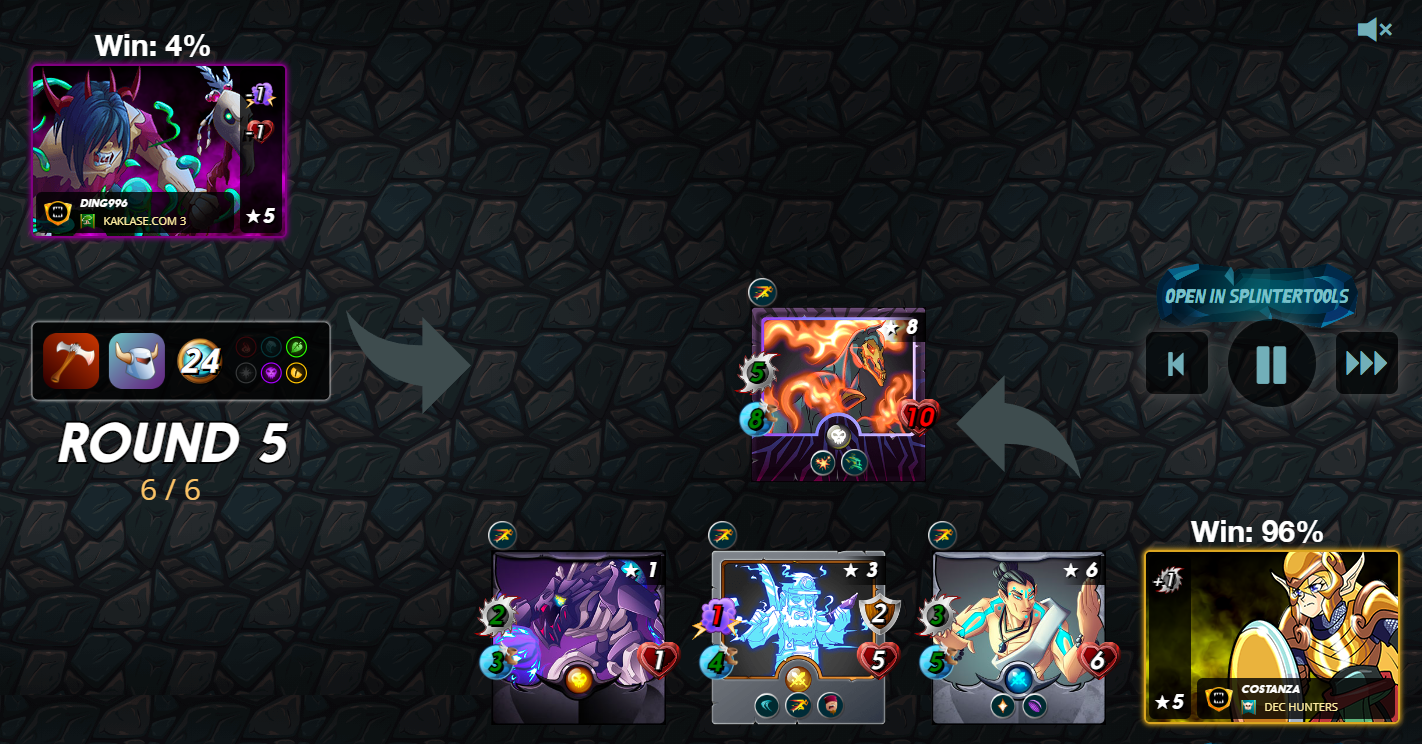 With a total of 11 misses of my opponent, the plan worked as intended and Splintertools also showed a 96% estimated chance to win the match.
---

JOIN THE CHALLENGE
All Splinterlands players are free to join this Weekly Challenge (regardless of your rank) and will get rewarded by the team with Upvotes on Hive. If you haven't tried out the game yet, this is a great opportunity as it allows you to earn back the 10$ Price of the Summoner's Spellbook you need to get your Hive Private Keys after creating an account, share in the game rewards, get Daily Quests, join tournaments, Earn DEC for each Ranked Win,... 
Play2Earn Games I'm Currently Playing...

---
Hive: https://hive.blog/@costanza
Noise.cash: https://noise.cash/u/costanza
Leofinance: https://leofinance.io/@costanza
Twitter: https://twitter.com/costanzabets