The next game rule highlighted this week for the Share Your Battle Challenge which now also is called 'Battle Mage Secrets" in Splinterlands is the Keep Your Distance Game Rule.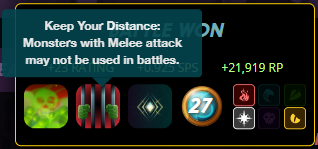 With no melee monsters allowed in the Keep Your Distance game rule, you very much can expect your opponent to focus on Magic Damage which generally is much stronger than ranged damage. So you should play something to counter magic attack and can expect it to be countered for you. The 2 extra game rules do make this way more interesting and the possibilities really are endless making it a challenge to put up the best possible deck in the given time.
The extra game rules in my game were for all monsters to get poison and any reflection to do double damage which for sure is quite the unique combination. My first line of thought was to pick Fire because I always pick that one over life when getting the poison game rule. I however forgot that melee was not allowed but still stuck to not switching to life as I was rushed wanting to get the matches over with today.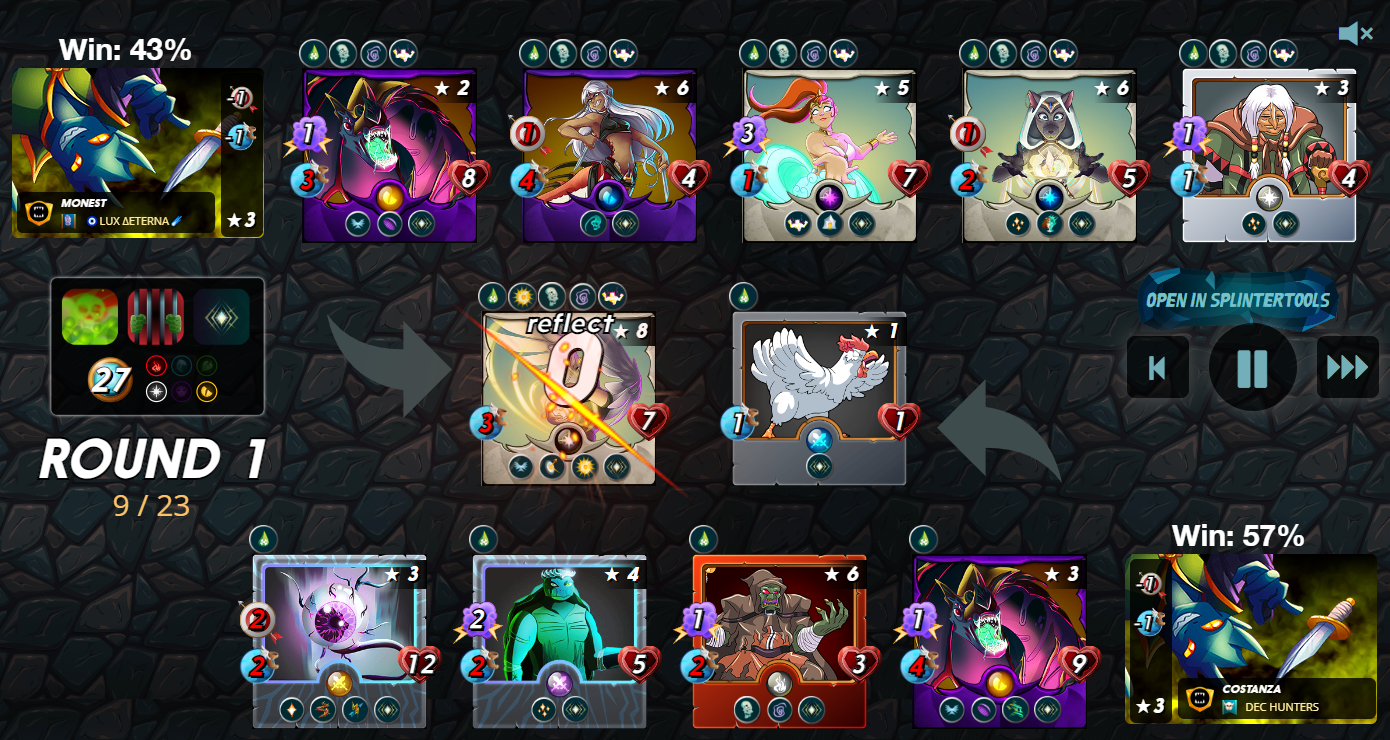 I opted for the Quix The Devious summoner in order to at least have some counter toward ranged damage and so did my opponent. The first card I actually selected was the backline Cornealus as it had the best chance to stay alive with lots of health and self-healing while also returning ranged fire double. I played the Furious Chicken in 1st place followed by the Void Dragon hoping it would get some misses and so did my opponent. With the Golbin Shaman I hoped to mainly get minsters of the opponent to die from the poison faster since they had -1 health. The speed decrease was a nice extra. The Tortisian Chief finally was there to provide some healing.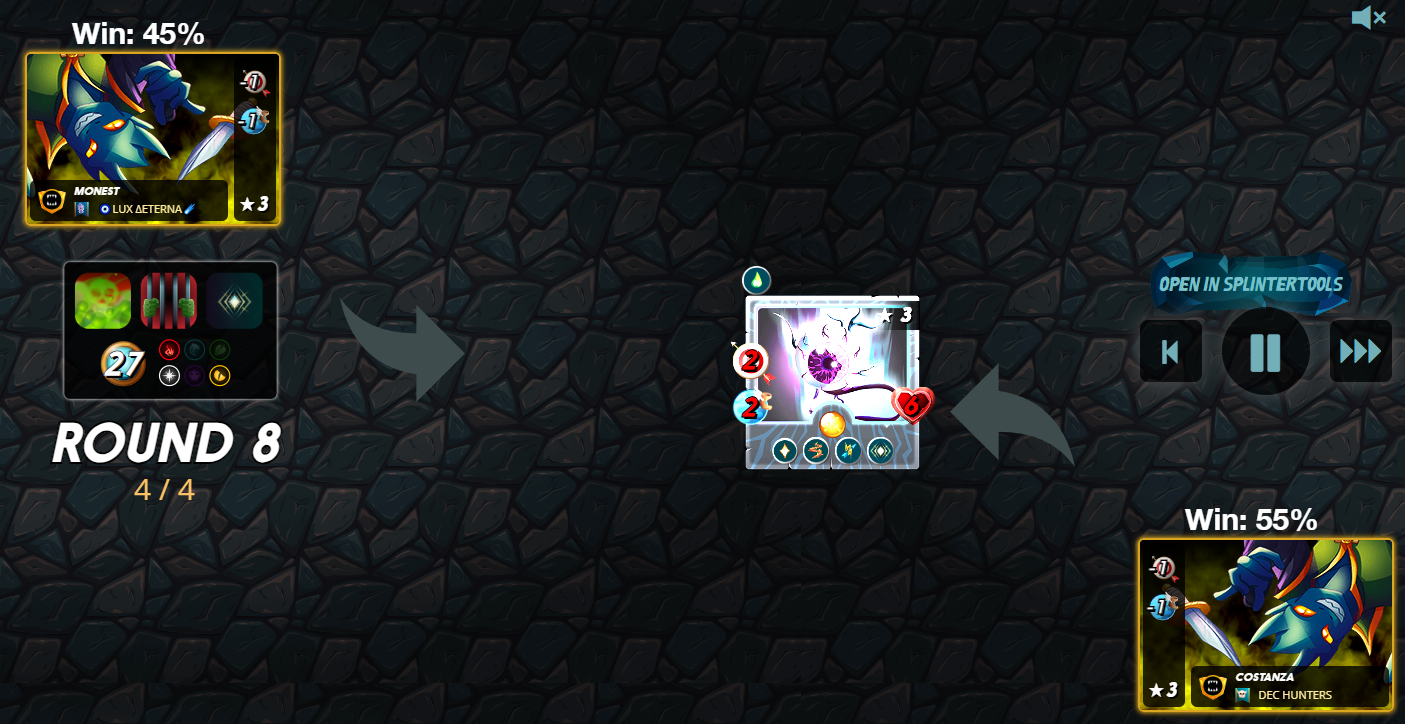 It's the high health and self-heal of the Cornealus that ultimately won me the battle and I should have played the life summoner with the Pelacor Conjurer instead of the fire Golbin shaman. which would have given me a closer to 100% estimated win chance instead of the 57% coin flip that it was now according to Splintertools. So I guess another lesson learned this week!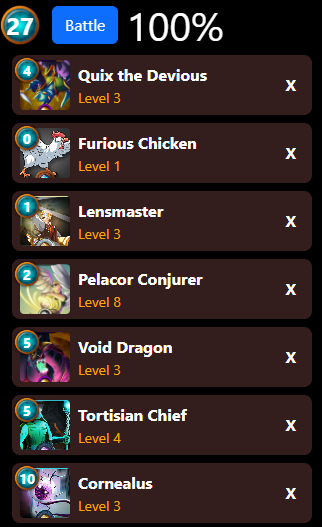 ---

JOIN THE CHALLENGE
All Splinterlands players are free to join this Weekly Challenge (regardless of your rank) and will get rewarded by the team with Upvotes on Hive. If you haven't tried out the game yet, this is a great opportunity as it allows you to earn back the 10$ Price of the Summoner's Spellbook you need to get your Hive Private Keys after creating an account, share in the game rewards, get Daily Quests, join tournaments, Earn DEC for each Ranked Win,... 
Play2Earn Games I'm Currently Playing...

---
Hive: https://hive.blog/@costanza
Noise.cash: https://noise.cash/u/costanza
Leofinance: https://leofinance.io/@costanza
Twitter: https://twitter.com/costanzabets