I continue to closely follow both the Wink.org & Sportbet.one platforms along with the dividends they are paying.
WINK.ORG DISCOUNT?
The price of the WIN token which provides dividends from the money lost by players ("The House Always Wins") on the Wink.org gambling platform went down last week. Most likely this is due to fear that came from the XRP lawsuit. Dividends have started to pick up again and things just continue to run and develop. I did add some to my personal holdings and continue to cost-average myself into it as the dividends are just rock-solid with some actual fundamentals behind them.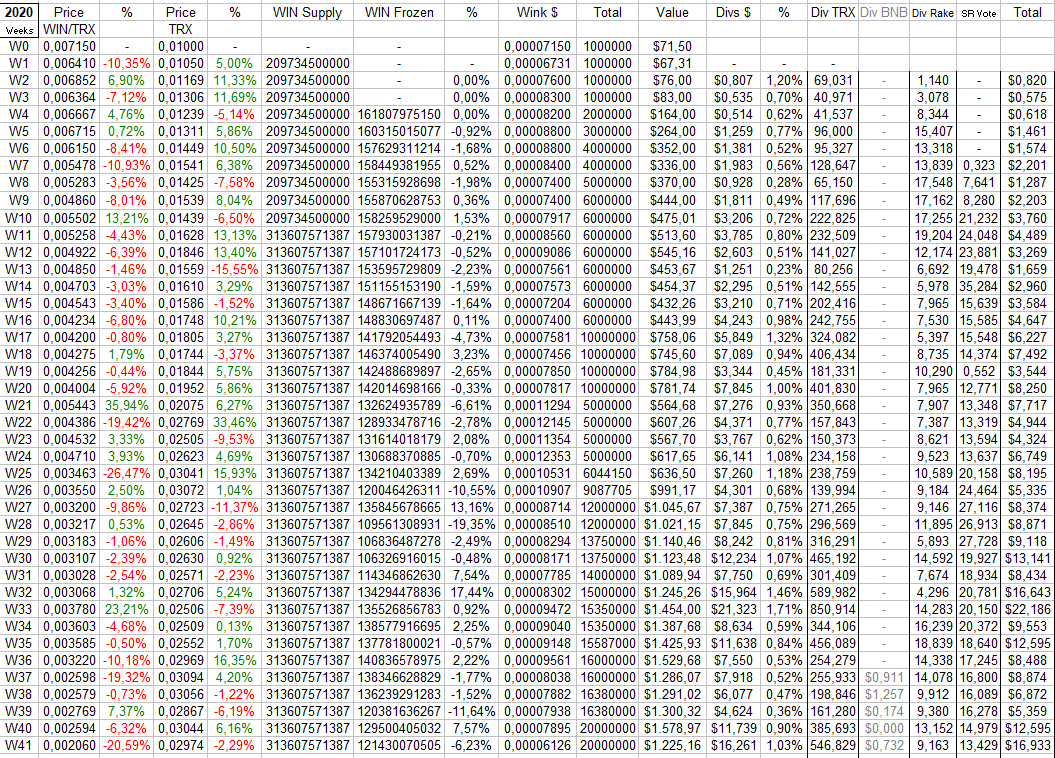 1 Million WIN right now goes for ~63$ and based on the dividends last week gives a daily return of around 4 TRX which roughly is 0.12$ adding up to 43.8$ or +70% Yearly returns! Off course the dividends are not fixed and depend on the activity on the Wink.org platform. Looking at the 21-day moving average, the dividends are back going up and the 100-day moving average is also finding a bottom.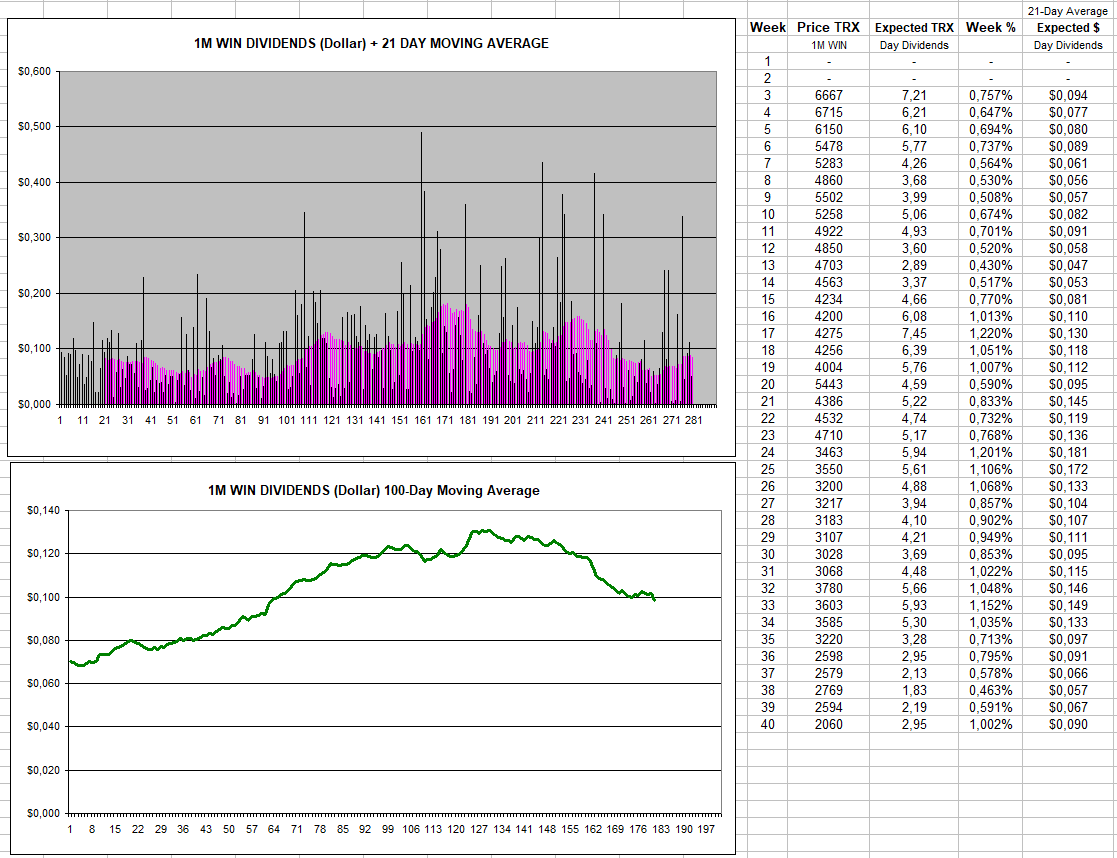 The 100-day moving average continues to be in a correction while the 21-day moving average has set a higher weekly close again. The price against TRX and most other crypto has been quite brutal for WIN as it's near its lows in Dollar value since it was listed on Binance. I'm still in overall profit since I started cost-averaging myself thanks to the dividends that continue to come in daily.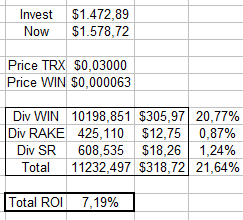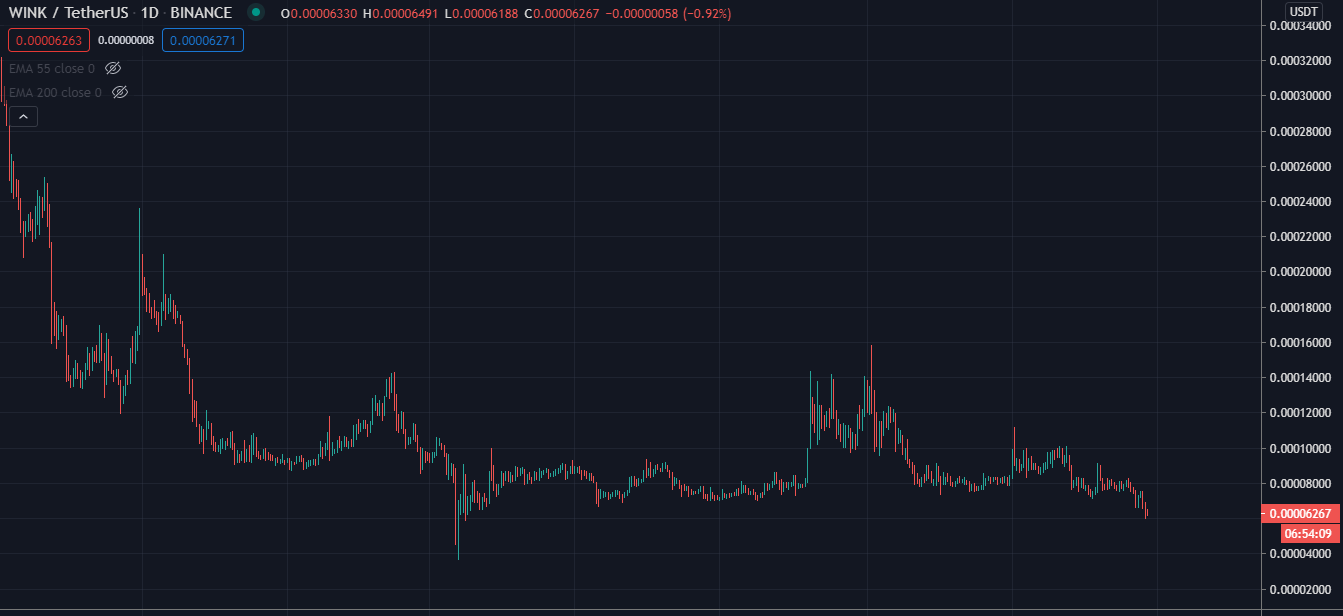 I continue to see WIN as one of those holding which I consider a hedge against the more speculative crypto-assets since they have a real product and actual revenue that gets distributed. I likely will continue getting some more at current prices in anticipation for things to restore back to normal levels.
---
SPORTBET.ONE DIVIDENDS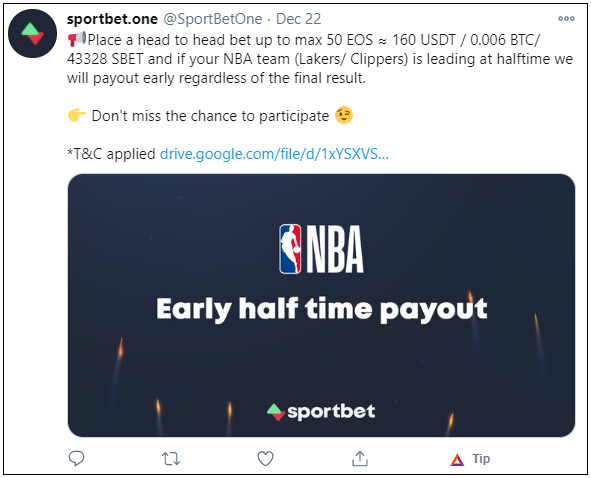 Not much news from Sportbet.one and the SBET token which continues to give around +0.5% returns weekly. They did run a promotion last week where they paid out a one time FT bet on the NBA opener in case the team was leading at HT. This gave a small increase in the number of people betting on the site which went from 102 to 124. Adoption remains the biggest difficulty at the moment as the product they offer itself is pretty solid as an alternative to anyone who wants to bet in a more decentralized way without the hassle of KYC and such.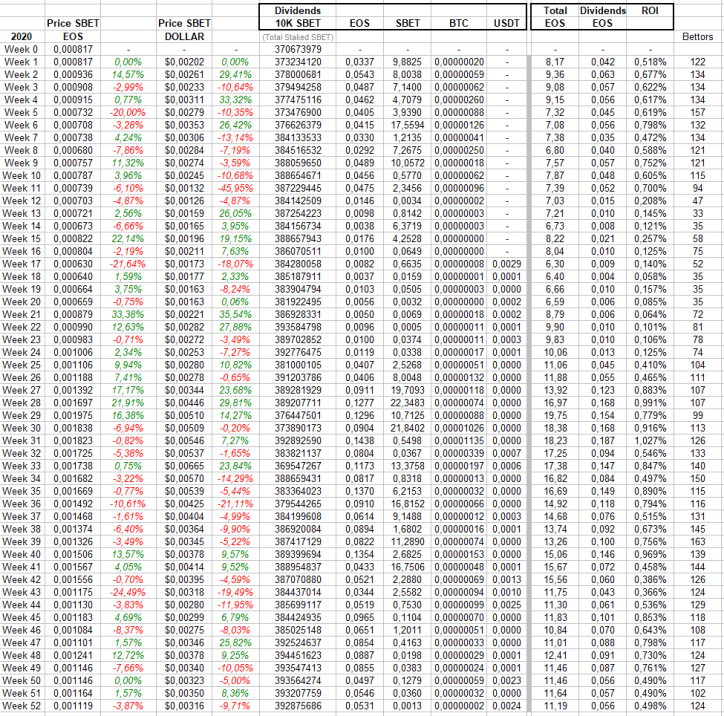 EOS is still lagging behind on many of the other coins despite the solid tech that they offering for projects like this. It will be interesting to see what happens as the Bitcoin bull run continues drawing more attention to crypto from regular people who are potential new users.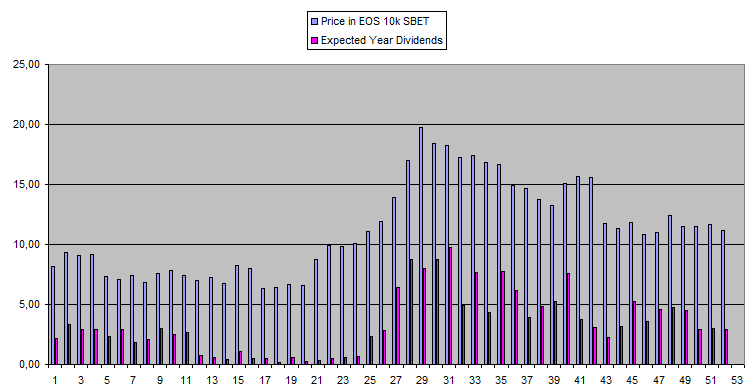 The year closes down this week and 2021 will start making my tracked numbers now giving a solid overview of the entire period. I intend to continue doing the same and actually hope to add similar type crypto assets to my holdings to spread risk around a bit while adding on the passive returns .
---
Hive: https://hive.blog/@costanza
Publish0x: https://publish0x.com/costanza
Twitter: https://twitter.com/costanzabets