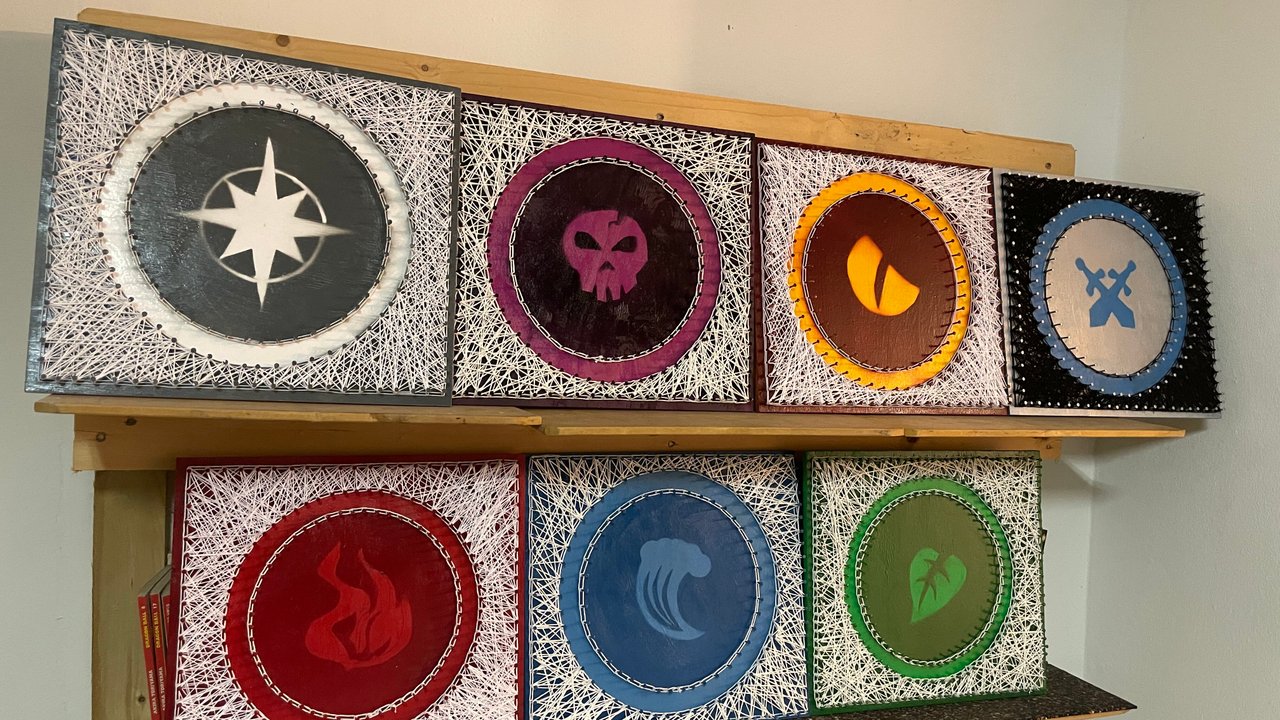 ▶️
---
👉ENG VERSION👈

---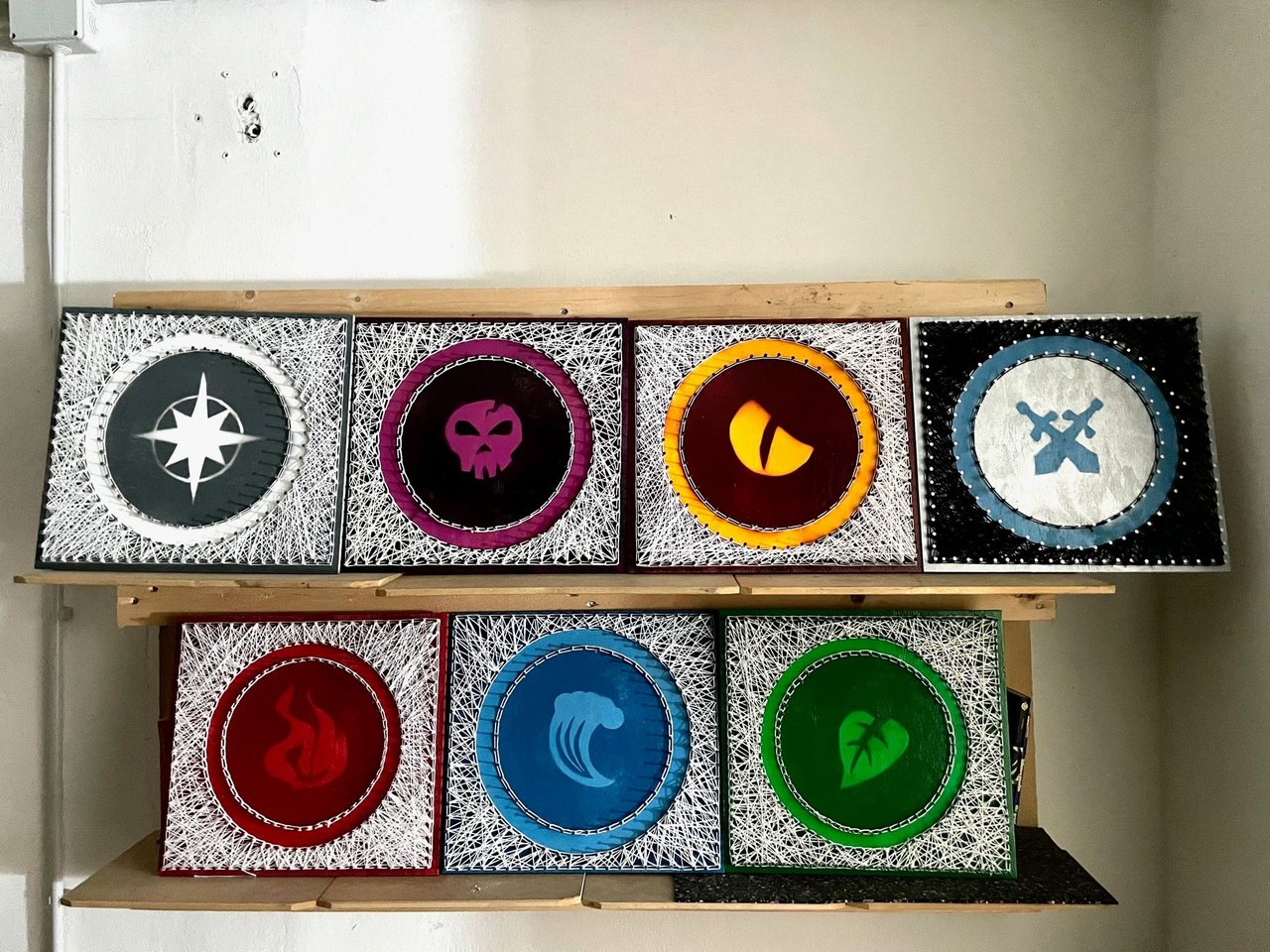 Hi friends, we have come to the end of this saga consisting of seven episodes as seven are the flags of @splinterlands, I admit to being a little sad, when something you like ends you always have that strange feeling as if something dear is missing.
Today we are not on an island but I show up at home with the NEUTRAL flag given to me by the various monsters known on the various islands but who do not have a head so-called "free" even if these monsters take sides with their own element in which they live not for your own flag but for your own home.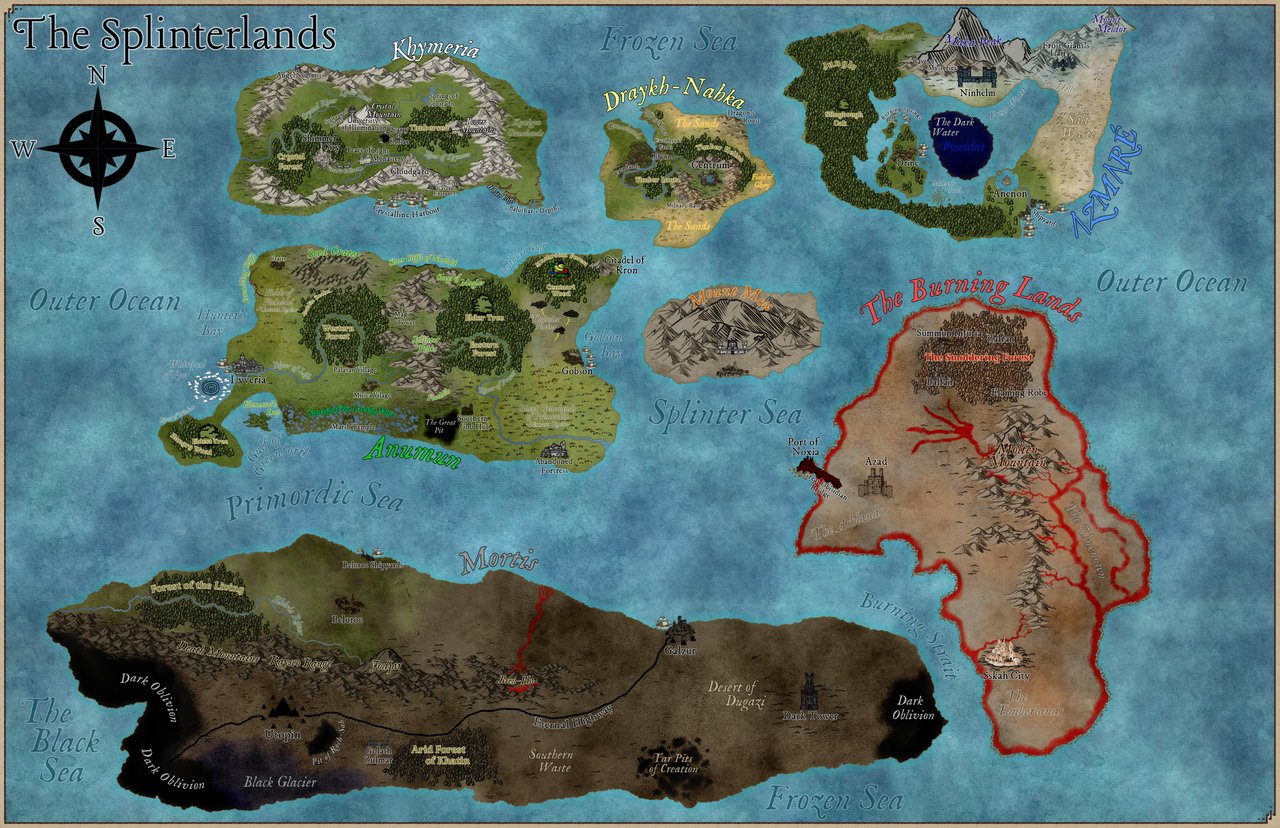 The NEUTRAL monsters live scattered all over the Splinterlands world and are often underestimated but in my path, in my journey, I have known many and even these monsters have immense power and never lower your gaze because they are dangerous and protective towards your home.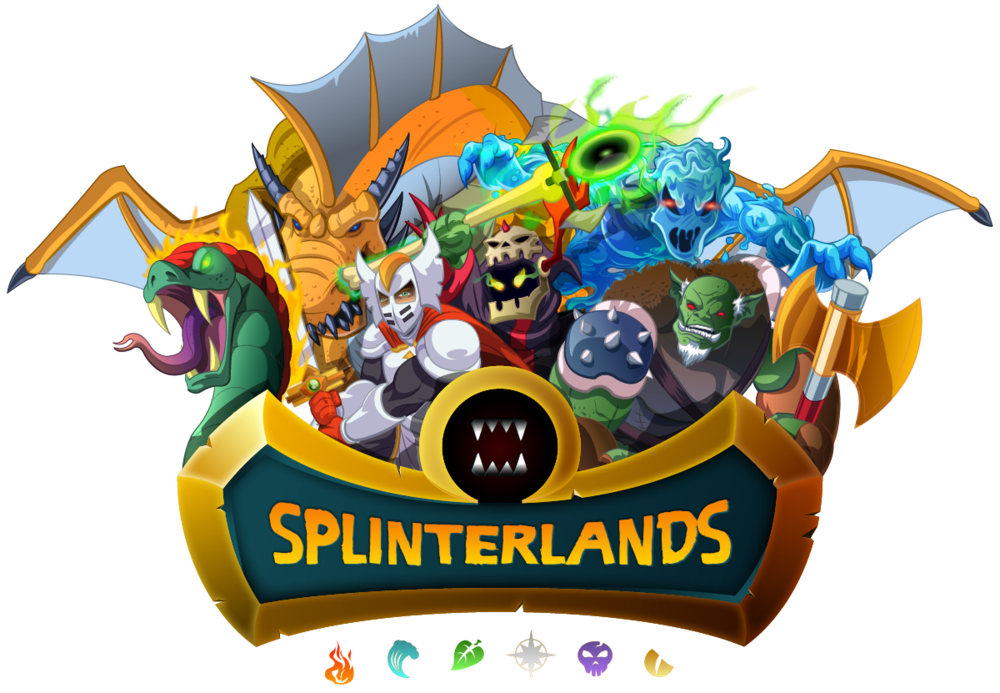 They are many and scattered over all the islands, I had the pleasure of meeting the little ENCHANTED PIXIE half-butterfly half-elf told me about the marshes of the Living Moss, I met the scary SPIRIT MINER a ghost always looking for treasures in the mines of MORTIS and CREEPING OOZE again resembling ghost catcher slimmers, this jelly I met in the middle of the oceans aboard her aimlessly wandering boat.
These are just three of the various characters encountered, GOBLIN MECH a little goblin driving a scary contraption, MANTOID a giant insect and little FURIOUS CHICKEN angry at the world for the exploitation of chickens and many, many others ... seven flags and a lot of souvenir photos in my photo album and after an end, there is always a new beginning and I will continue to talk about my trip to splinterlands showing you the selfie made with numerous monsters that I have met and known ... or that I was terrified but I took a photo on the fly anyway!
After an end there is a new beginning this is the end of this saga but the beginning of a new adventure, with the friends of splinterlands.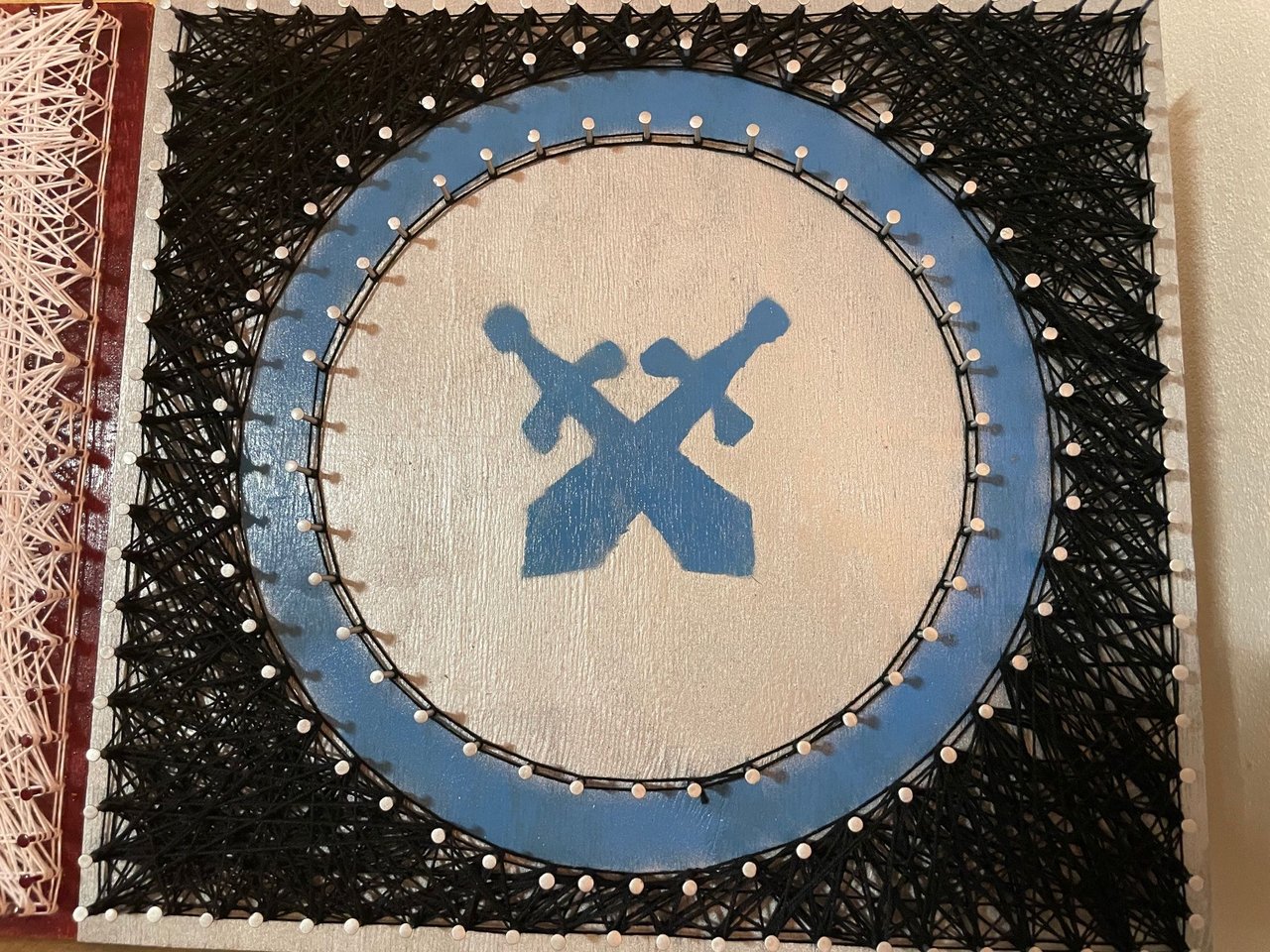 The full video lasts about 4 hours has been brought to just over 12 minutes by speeding up some parts to x2 up to a maximum of x50 is the fourth made of seven elements.
The images are taken from the Splinterlands game.
Recorded and edited by blumela with Iphone 12, applications used: Perfect Video - Photoleap - Clip2Comics - Tinipiny Camera.
For this flag I used the free sample music from the copyright-free Perfect Video application.
USED MATERIAL:
Wooden board 34cm x 32cm
Nails
Twine
Blue paint
Gray paint
Glossy protective paint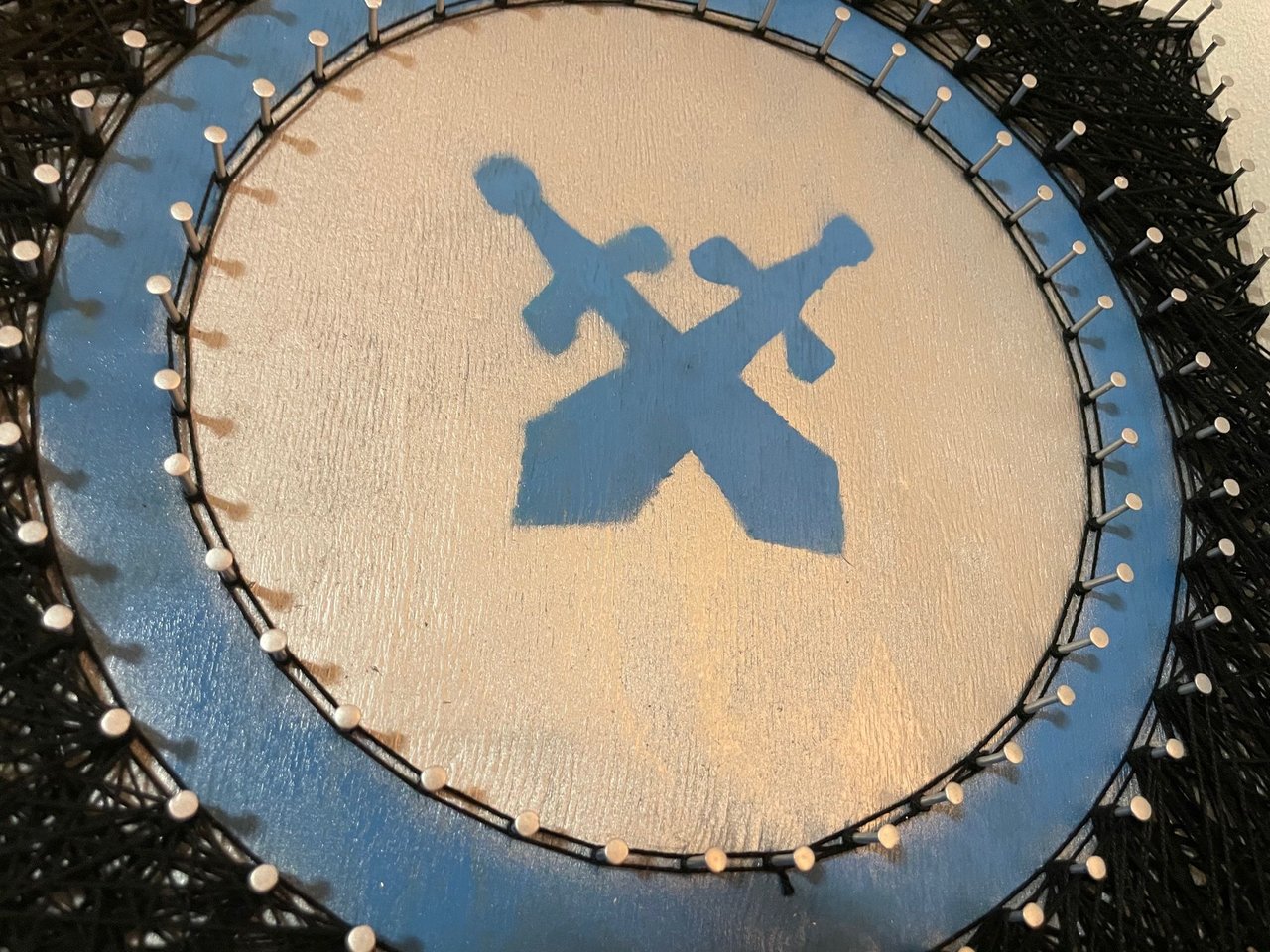 If you haven't tried this game yet my advice is to do it this is my referral link you can use the link if you like it or not but the point is always the one game to try! :-)
https://splinterlands.com?ref=blumela
If you don't like using it;) below !.
Have fun and see you in Battle !!

ISLANDS VISITED:
La bandiera di ANUMUN!


---
---

---
La Bandiera di THE BURNING LANDS

---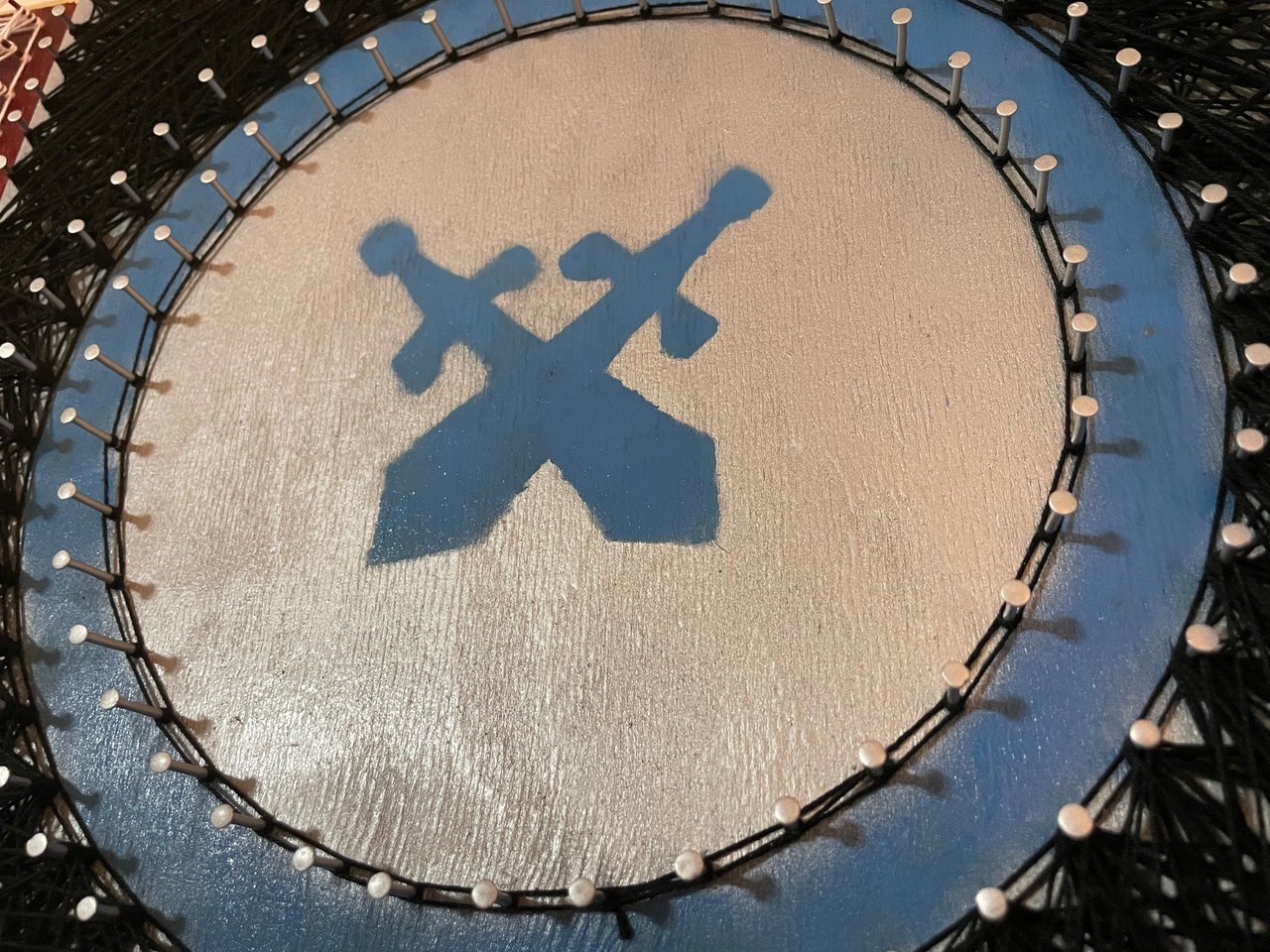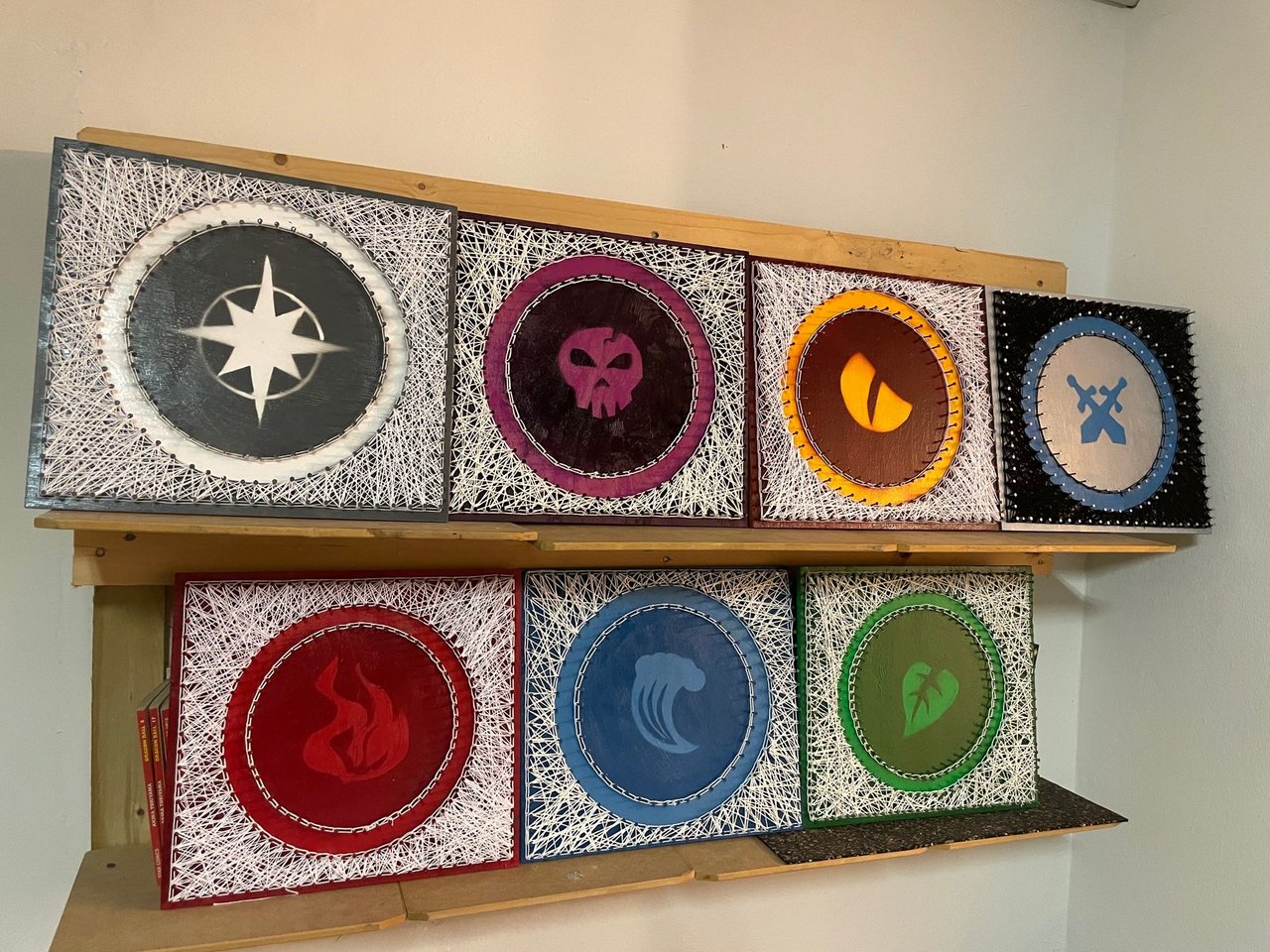 The photos are taken by the author and images from the Splinterlands game or from Splinterlands source, unless otherwise indicated.

---
---
👉ITA VERSION👈

---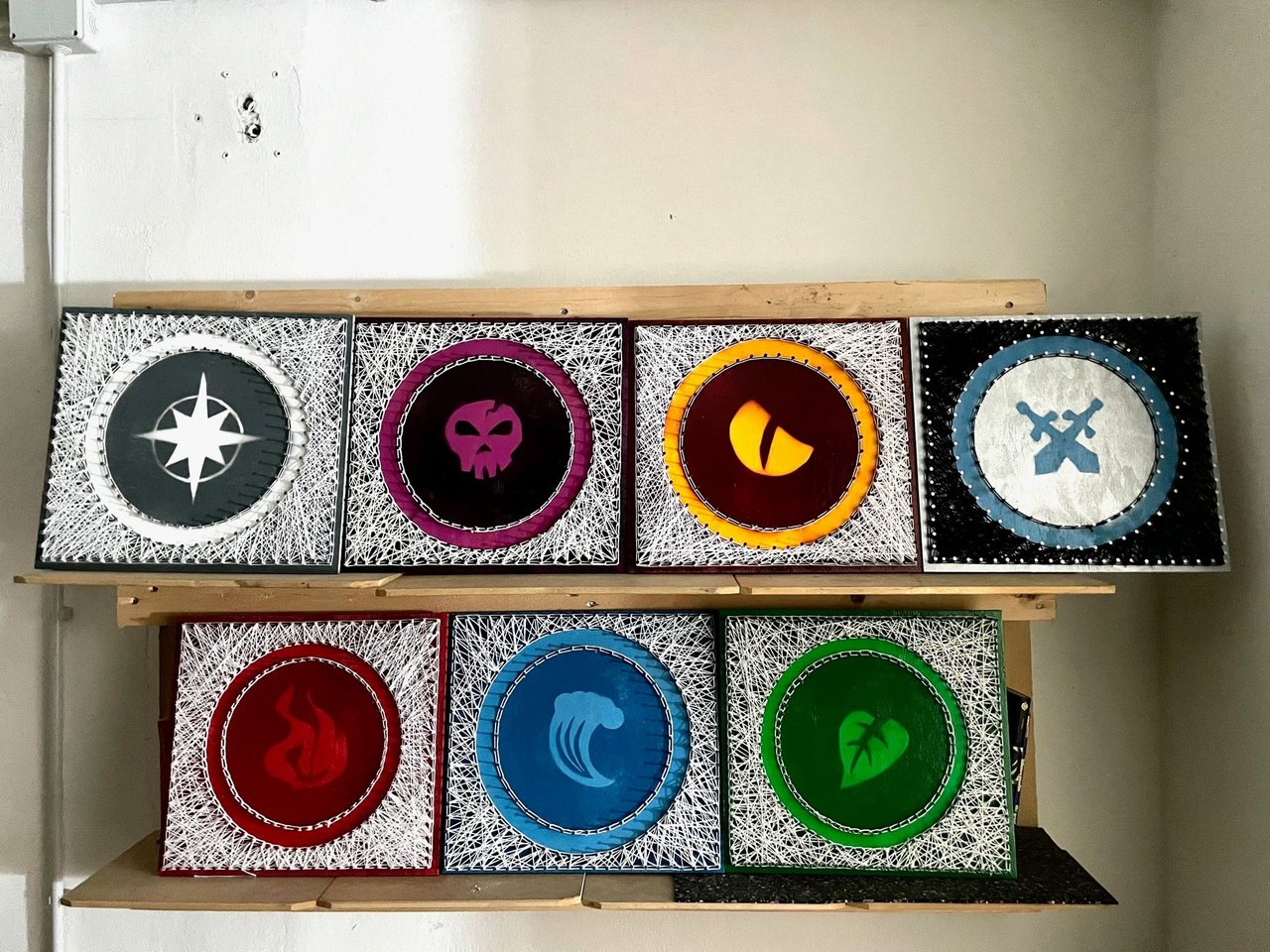 Ciao amici, siamo giunti al termine di questa saga composta da sette episodi come sette sono le bandiere di @splinterlands, ammetto di essere un pò triste, quando finisce qualcosa che ti piace si prova sempre quella sensazione strana come se venisse mancare qualcosa cara.
Oggi non siamo in nessuna isola ma mi presento a casa con la bandiera NEUTRAL regalatomi dai vari mostri conosciuti sulle varie isole ma che non possiedono un capo i cosi detti "liberi" anche se questi mostri si schierano con il proprio elemento in cui abitano non per la propria bandiera ma per la propria casa.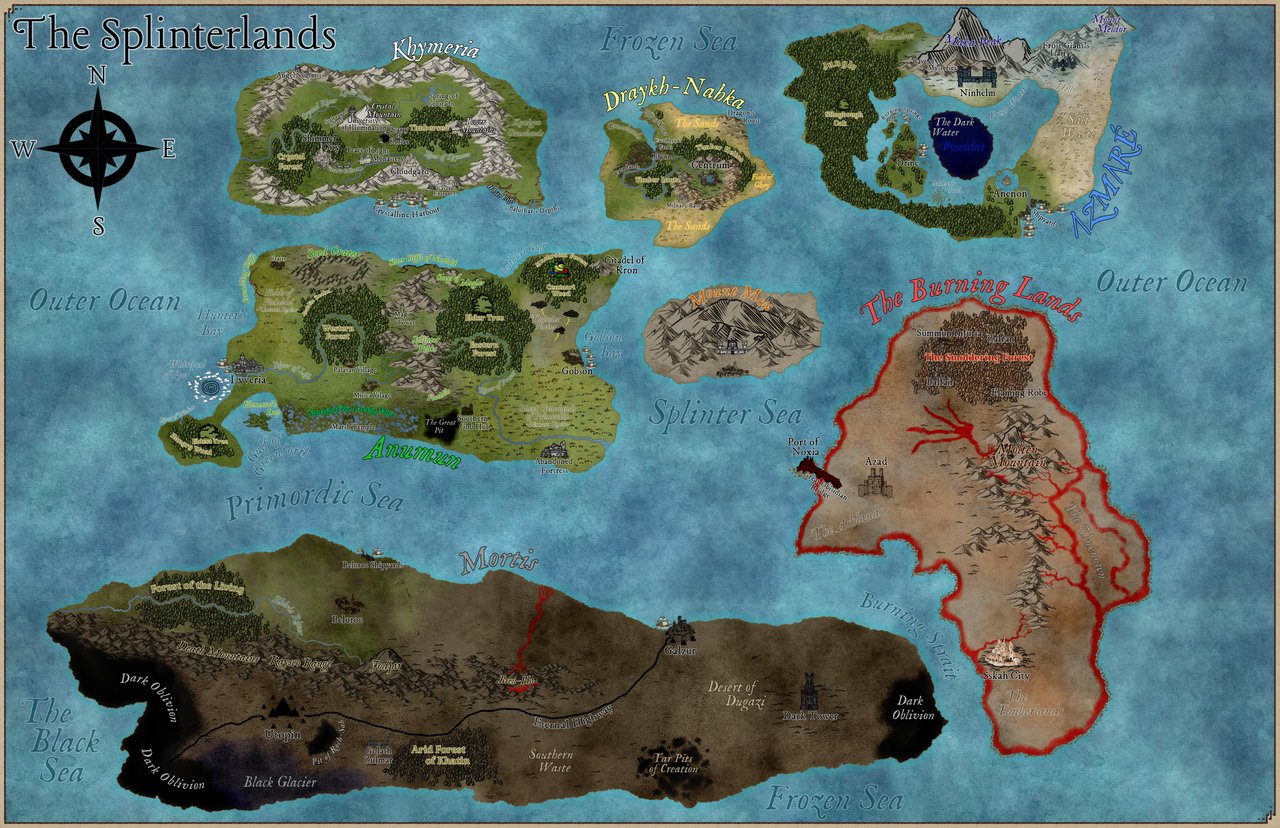 I mostri NEUTRAL vivono sparsi su tutto il mondo Splinterlands e spesso sono sottovalutati ma nel mio percorso, nel mio viaggio ne ho conosciuti parecchi e anche questi mostri hanno una potenza immensa e mai abbassare lo sguardo perchè pericolosi e protettivi verso la propria casa.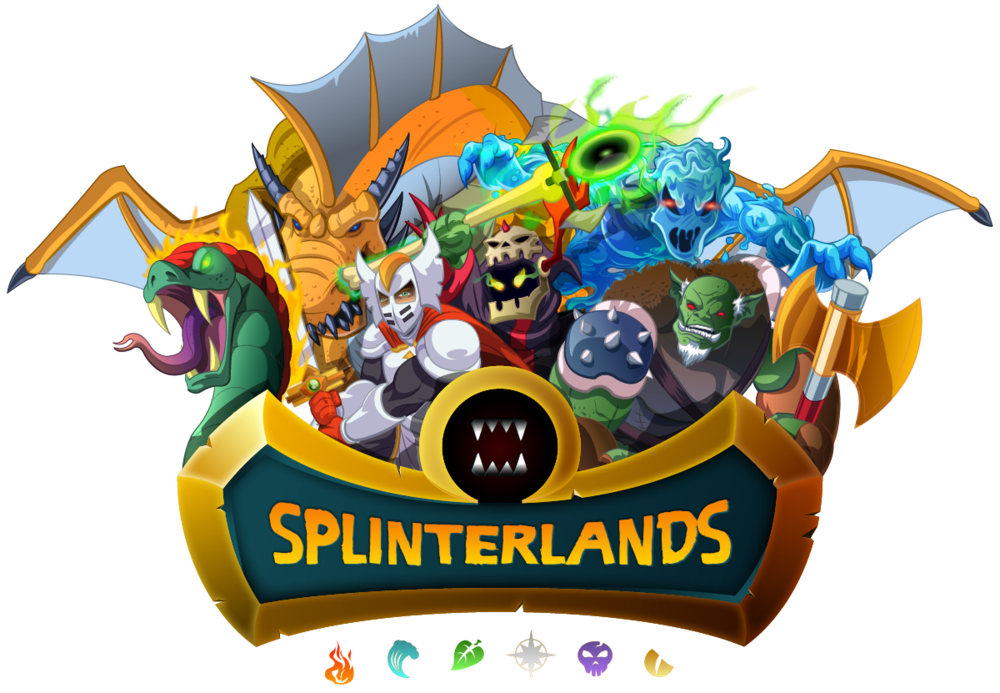 Sono tanti e sparsi su tutte le isole, ho avuto il piacere di conoscere la piccola ENCHANTED PIXIE mezza farfalla mezza elfa mi ha parlato delle paludi del Muschio Vivente, ho incontrato lo spaventoso SPIRIT MINER un fantasma sempre in cerca di tesori nelle miniere di MORTIS e ancora CREEPING OOZE assomigliante a slimer degli acchiappa fantasmi, questa gelatina l'ho incontrata in mezzo agli oceani a bordo della sua barca vagante senza meta.
Questi sono solo tre dei vari personaggi incontrati, GOBLIN MECH un piccolo goblin che guida uno spaventoso marchingegno, MANTOID un insetto gigante e la piccola FURIOUS CHICKEN arrabbiata con il mondo per lo sfruttamento delle galline e tanti tanti altri...Torno a casa con le sette bandiere e un sacco di foto ricordo nel mio album delle foto e dopo una fine c'è sempre un nuovo inizio e continuerò a parlare del mio viaggio a splinterlands mostrandovi i selfi fatti con numerosi mostri che ho incontrato e conosciuto... o che mi hanno terrorizzato ma una foto al volo l'ho comunque fatta!
Dopo una fine c'è un nuovo inizio questa è la fine di questa saga ma l'inizio di una nuova avventura, con gli amici di splinterlands.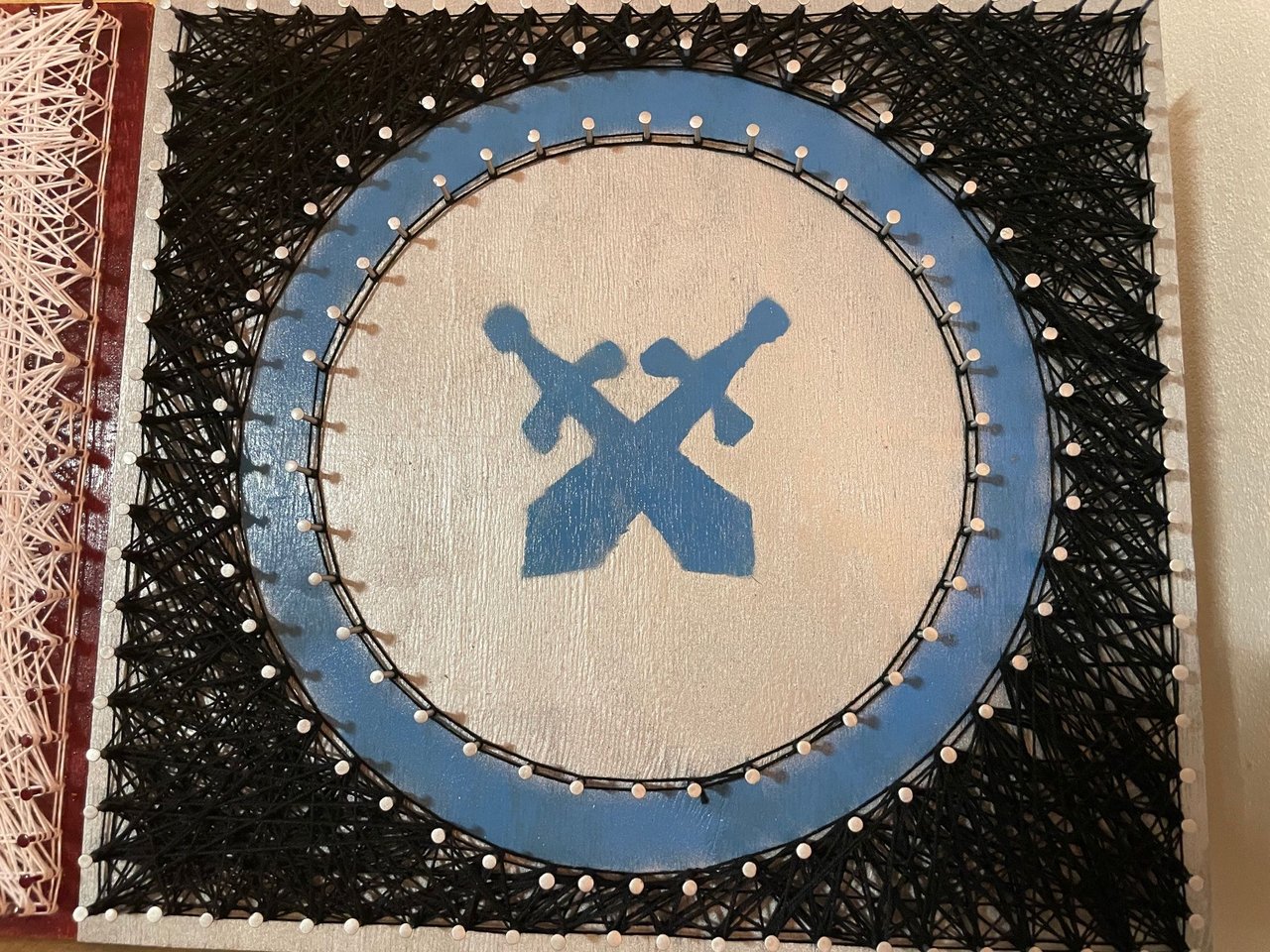 Il video integrale dura 4 ore circa è stato portato a poco più di 12 minuti velocizzando alcune parti a x2 fino ad un massimo di x50 è il quarto realizzato di sette elementi.
Le immagini soon prese dal gioco Splinterlands.
Registrato e montato da blumela con Iphone 12, applicazioni utilizzate: Perfect Video - Photoleap - Clip2Comics - Tinipiny Camera.
Per questa bandiera ho utilizzato la musica campione gratuita dell'applicazione Perfect Video priva di copyright.
MATERIALE UTILIZZATO:
Tavola di legno 34cm x 32 cm
Chiodi
Spago
Vernice Azzurra
Vernice Grigio
Vernice protettiva lucida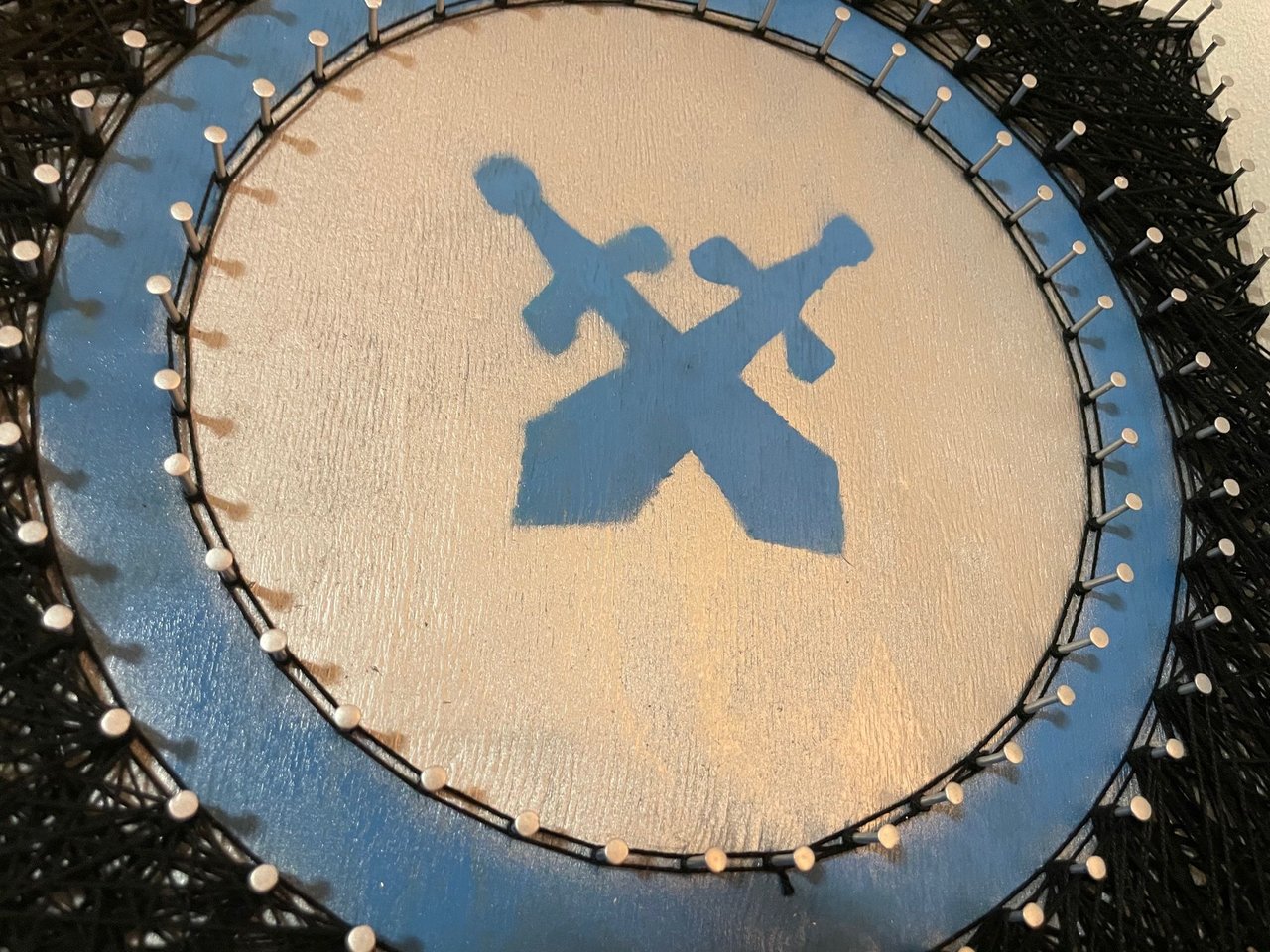 Se ancora non hai provato questo gioco il mio consiglio è quello di farlo questo è il mio link refferal puoi utilizzare il link se ti fa piacere oppure no ma il punto è sempre quello gioco da provare! :-)
https://splinterlands.com?ref=blumela
Se non vi fa piacere utilizzarlo ;) qui sotto!.
Buon divertimento e ci vediamo in Battaglia!!


ISLANDS VISITED:
La bandiera di ANUMUN!


---
---

---
La Bandiera di THE BURNING LANDS

---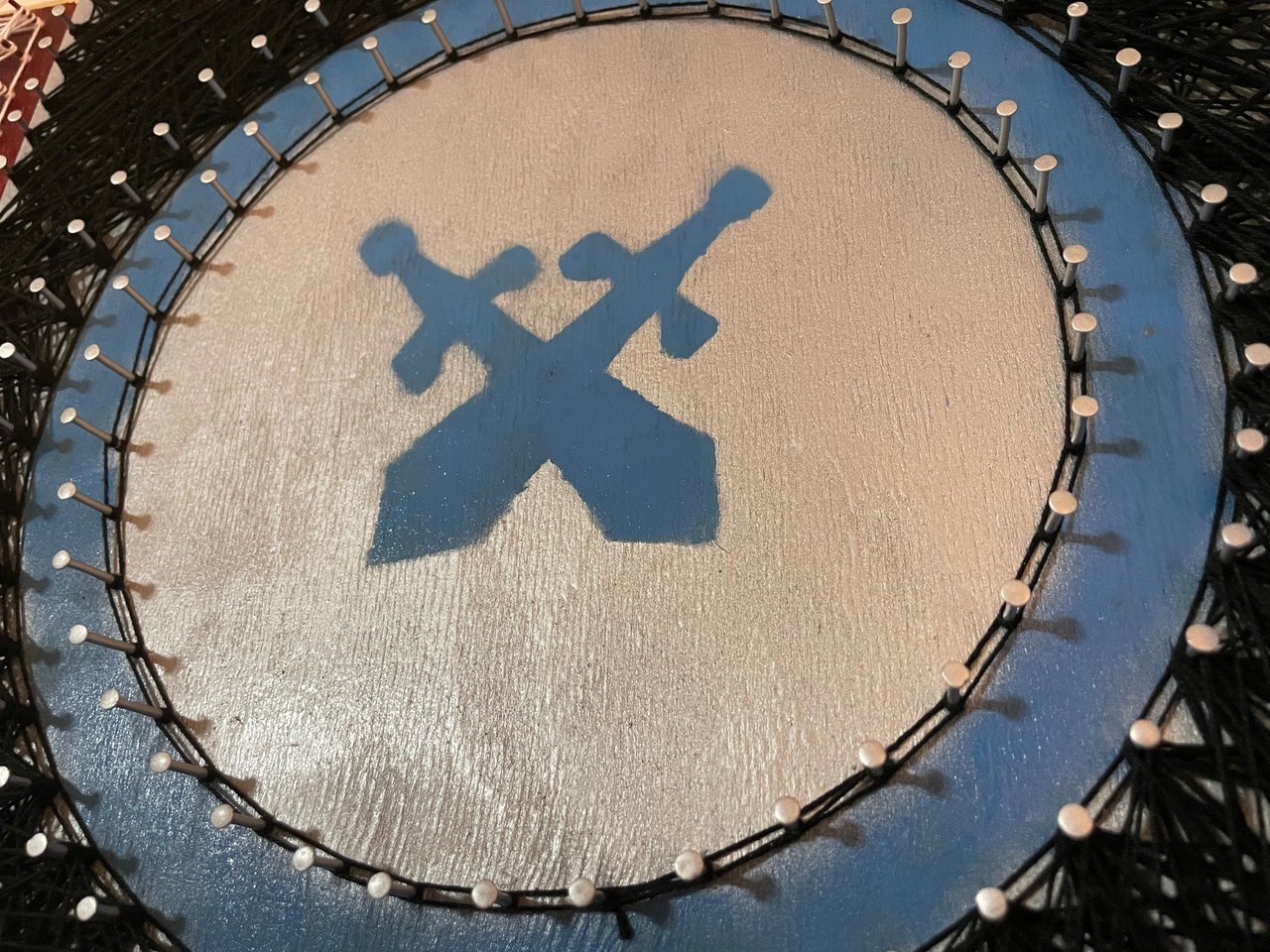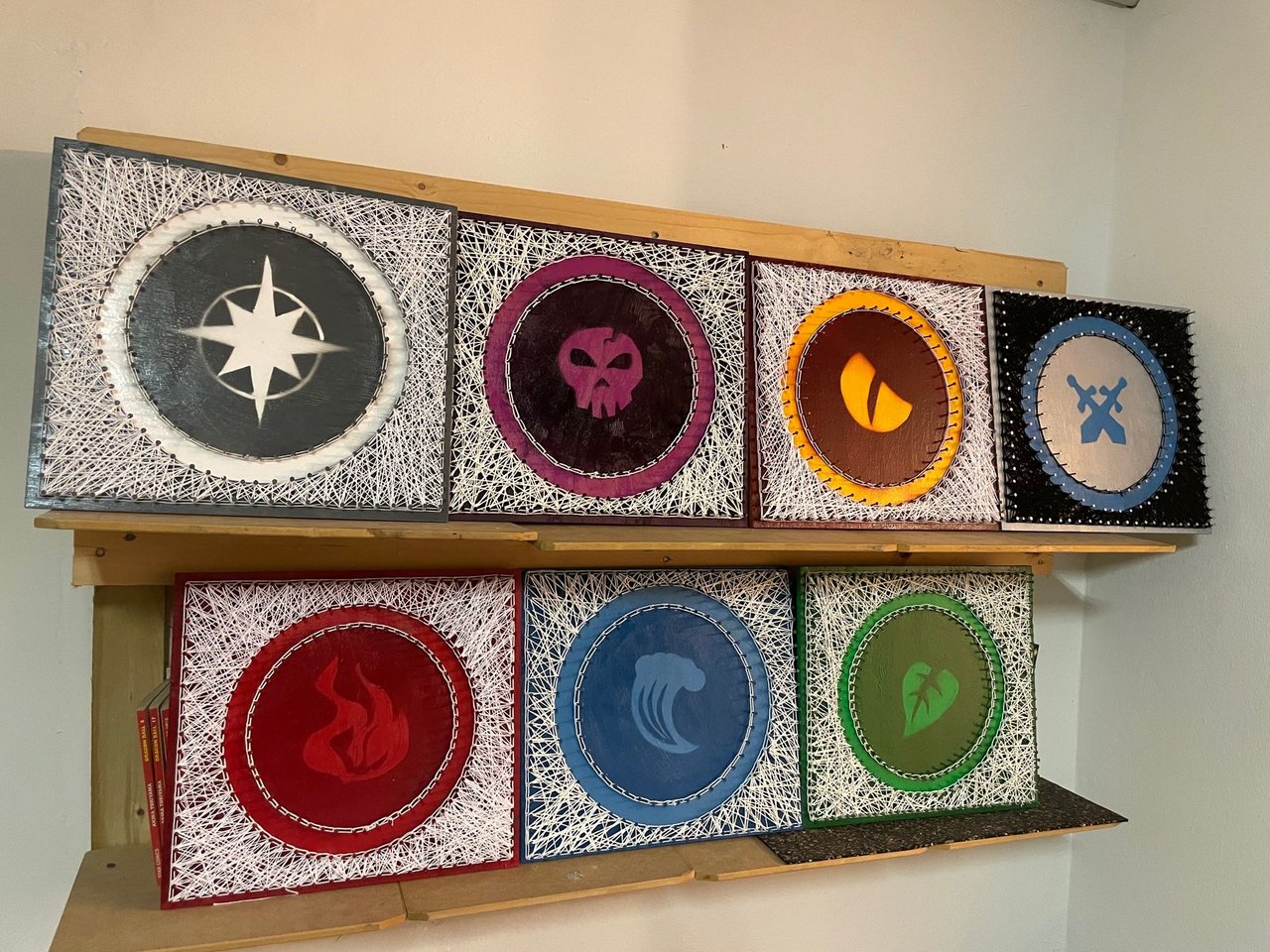 Le foto sono scatti dell'autore e immagini del gioco Splinterlands o di fonte Splinterlands, salvo dove diversamente indicato.