👉ENG VERSION👈

---
Hi guys, here we are at the last appointment of this series dedicated to the Summoners of the FIRE element!
I wanted to keep this powerful Summoner for last because I think he is one of the strongest in the whole game, strong scary and above all Legendary!
Here we are at the sixth chapter of the six scheduled and then we will leave THE BURNING LANDS the burning island to go to another island that we will discover in the next episode :).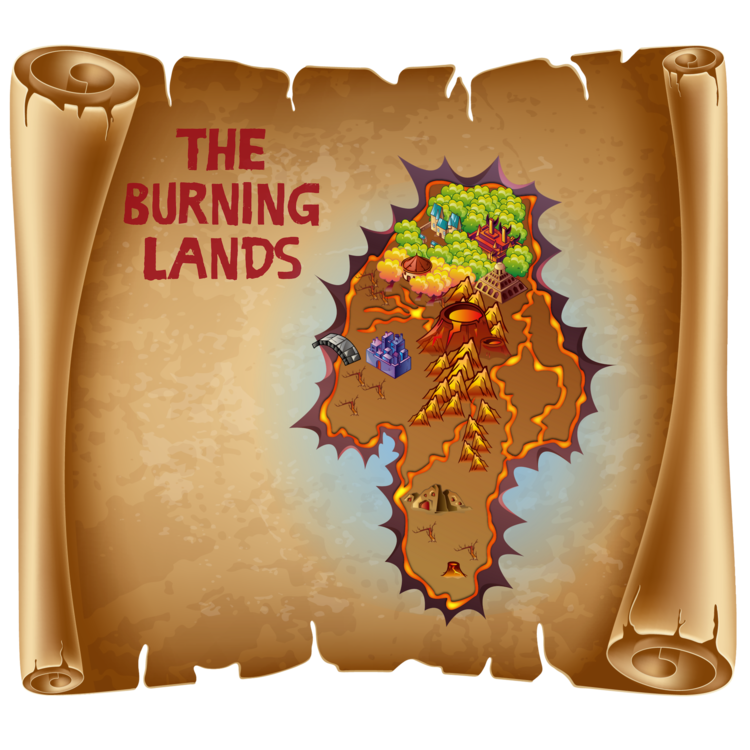 We talked about five Summoners on this trip to this island all very strong and with unique and personal abilities but today we talk about the worst of all !.
Born between the mating of an Efreet and a Bulludae this hybrid monster had been asleep in an ancient artefact that has kept it unchanged over time.
One thousand years after the Splintering this monster has awakened from its bondage showing all its power.
Today we know
YODIN ZAKU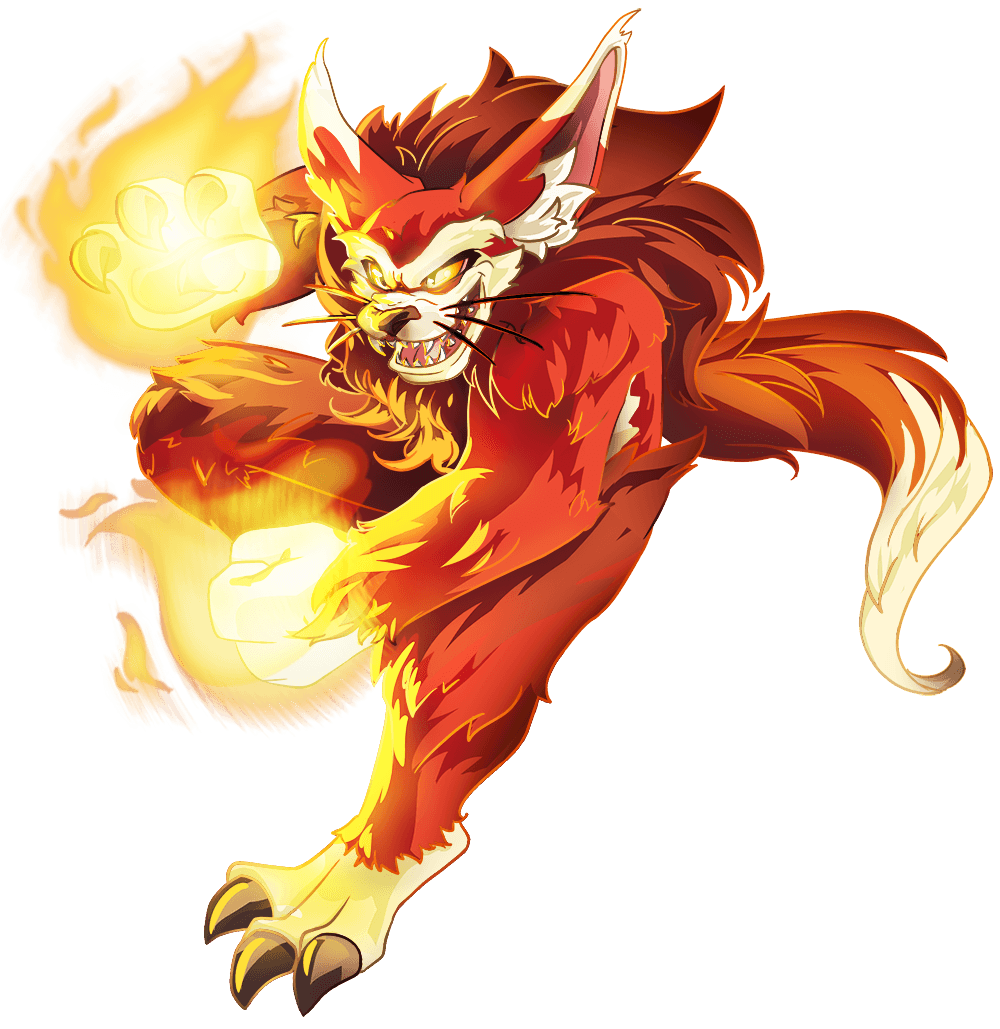 Legendary monster of the FIRE element with a MANA cost of seven.
He possesses three abilities that make him one of the strongest Summoners on the Isle of Fire.
YODIN ZAKU can increase the power of friendly cards' RANGED attacks by one, increase the life of all friendly cards by one but what makes him formidable and the ability to integrate BLAST power to all friendly cards, this power does in monsters close to the hit card take some of the damage.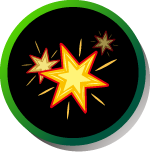 It is one of the most precious cards in the game, starting from a minimum of almost $ 900 at level one up to almost $ 9,500 at level four, unfortunately, impossible for my pocket ... who knows in the future .. :) haha.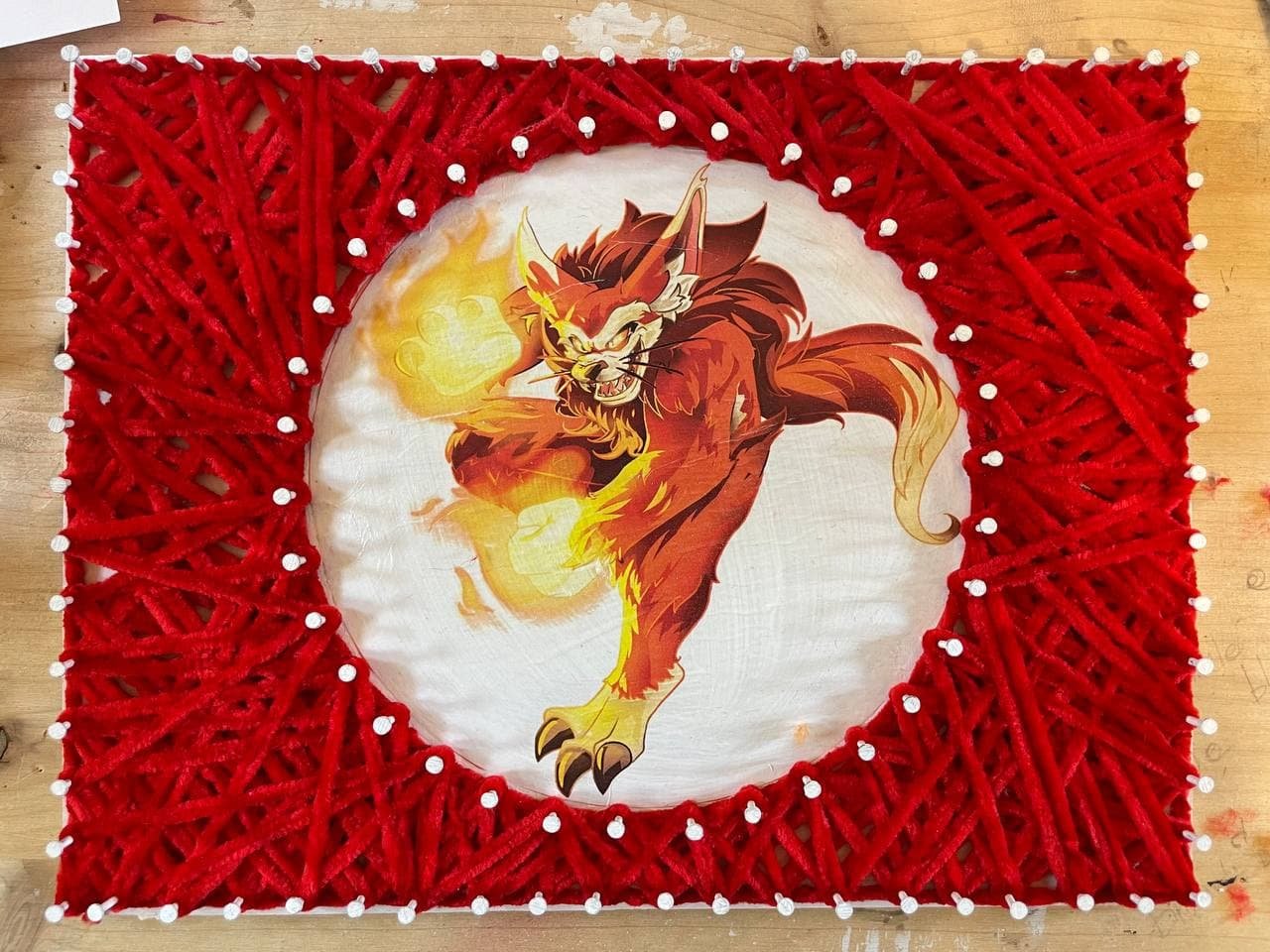 USED MATERIAL:
Wooden board 29cm x 21cm
Nails
Red string
White paint
Glue
Glossy protective paint
Image printed on 30-gram paper
The method used is that of DECOUPAGE combined with my "style" with nails and string.
Almost two hours of work 120 nails and meters of twine to complete this last picture!
And now we leave the Red to go to another "eye" colour.. small clue present :)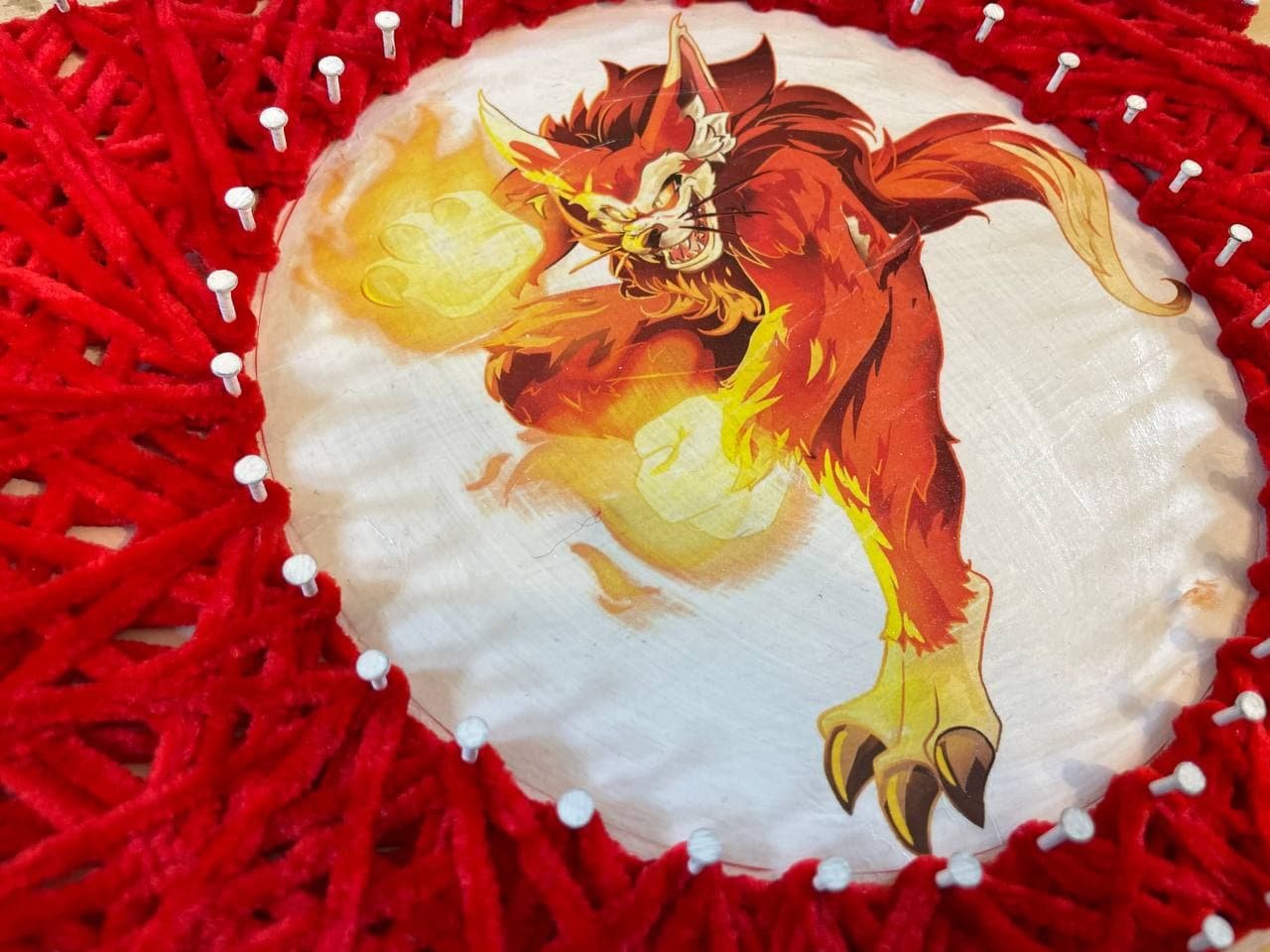 SUMMONER FIRE ELEMENT MADE:




---
IF YOU MISSED THE WATER ELEMENT SUMMONERS, FIND THEM HERE!
ALRIC STORMBRINGER






If you haven't tried this game yet my advice is to do it this is my referral link you can use the link if you like it or not but the point is always the one game to try! :-)
https://splinterlands.com?ref=blumela
If you don't like using it;) below !.
Have fun and see you in Battle !!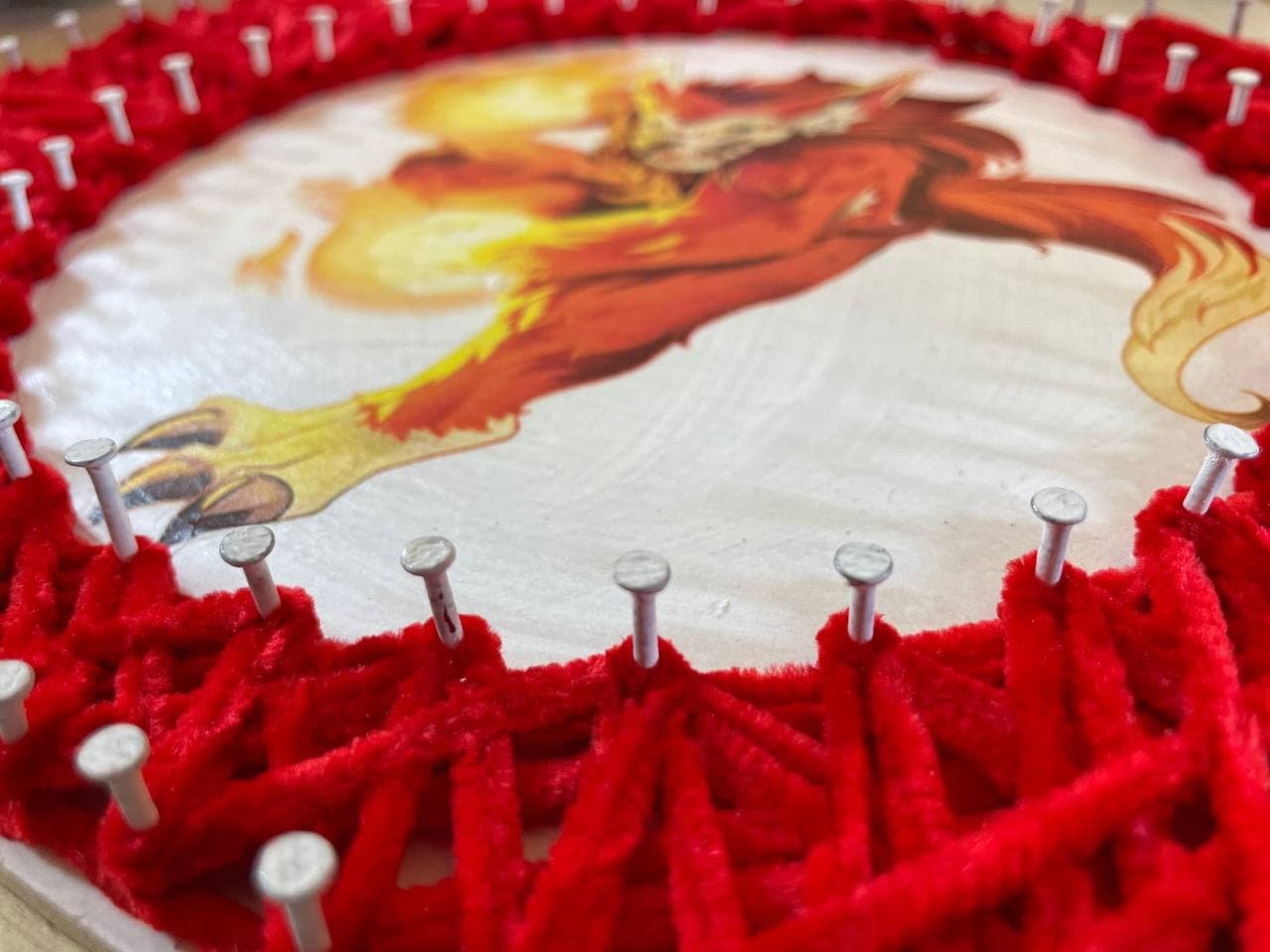 The photos are taken by the author and images from the Splinterlands game or Splinterlands source unless otherwise indicated.

---
👉ITA VERSION👈

---
Ciao ragazzi, eccoci all'ultimo appuntamento di questa serie dedicata ai Summoner dell'elemento FIRE!
Ho voluto tenere questo potente Summoner per ultimo perchè lo ritengo uno dei più forti di tutto il gioco, forte spaventoso e soprattutto Leggendario!
Eccoci al ssesto capito dei sei in programma e poi abbandoneremo THE BURNING LANDS l'isola infuocata per recarci su un'altra isola che scopriremo nella prossima puntata :).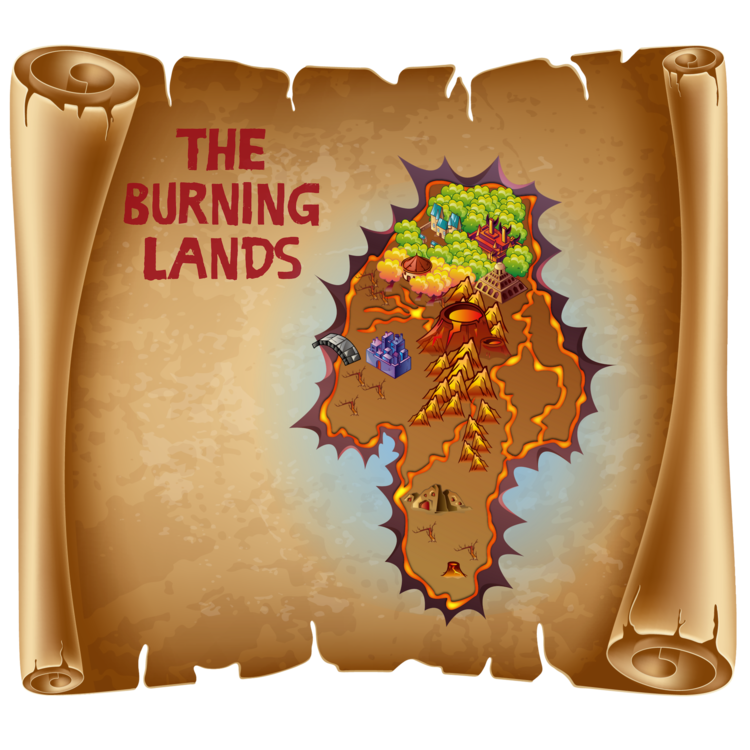 Abbiamo parlato di cinque Summoner in questo viaggio in questa isola tutti fortissimi e con abilità uniche e personali ma oggi parliamo del più cattivo di tutti!.
Nato tra l'accoppiamento tra un Efreet e un Bulludae questo mostro ibrido era stato addormentato in un antico artefatto che ha l'ha tenuto immutato nel corso dei tempi.
Mille anni dopo lo Splintering questo mostro si è risvegliato dalla sua schiavitù mostrando tutta la sua potenza.
Oggi conosciamo
YODIN ZAKU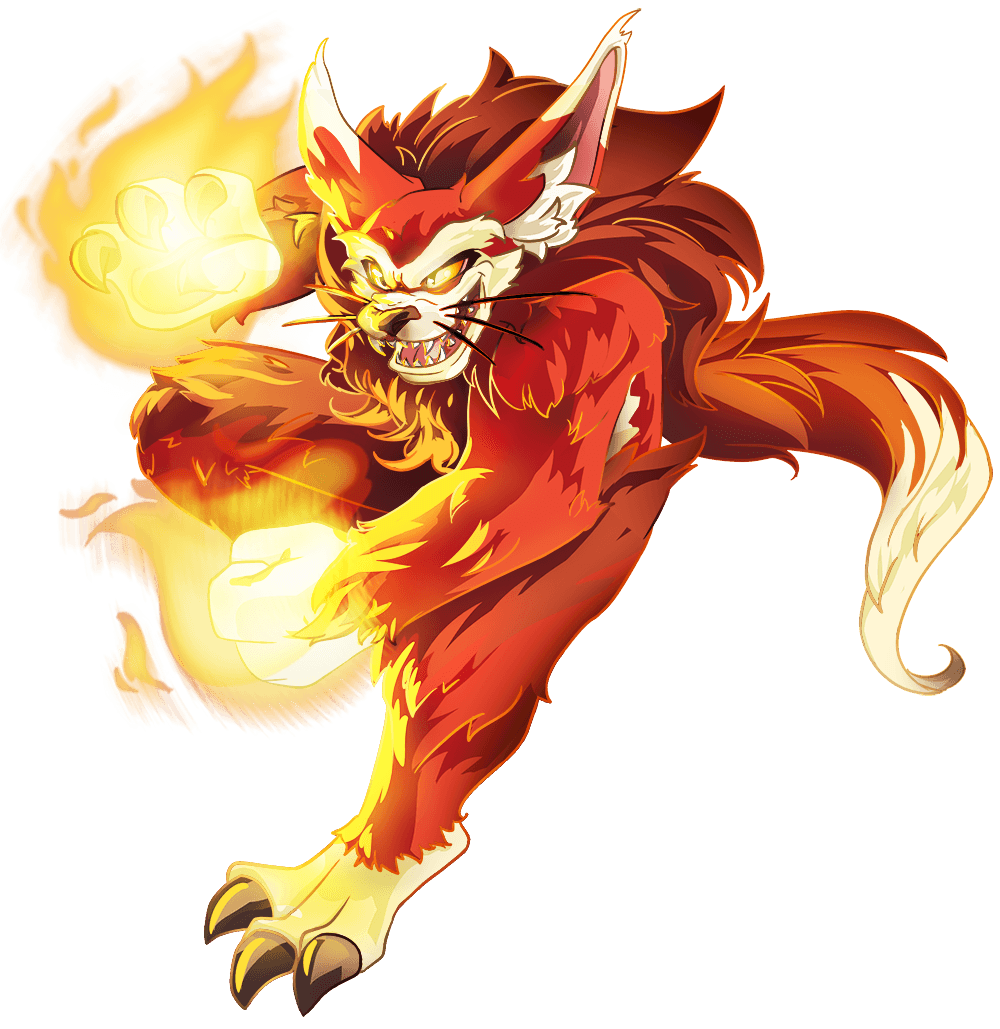 Mostro Leggendario dell'elemento FIRE con costo in MANA di sette.
Possiede tre abilità che lo rendono uno dei più forti Summoner dell'isola del Fuoco.
YODIN ZAKU può aumentare di uno la potenza degli attacchi RANGED delle carte amiche, aumentare di uno la vita di tutte le carte amiche ma quello che lo rende formidabile e l'abilità di integrare a tutte le carte amiche il potere BLAST, questo potere fa in modo che i mostri vicini alla carta colpita subiscano parte del danno.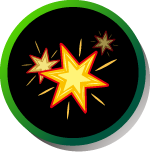 E' una delle carte più preziose del gioco, parte da un minimo di quasi 900 dollari a livello uno fino a quasi 9.500 dollari a livello quattro, purtroppo impossibile per le mie tasche... chissà in un futuro.. :) haha.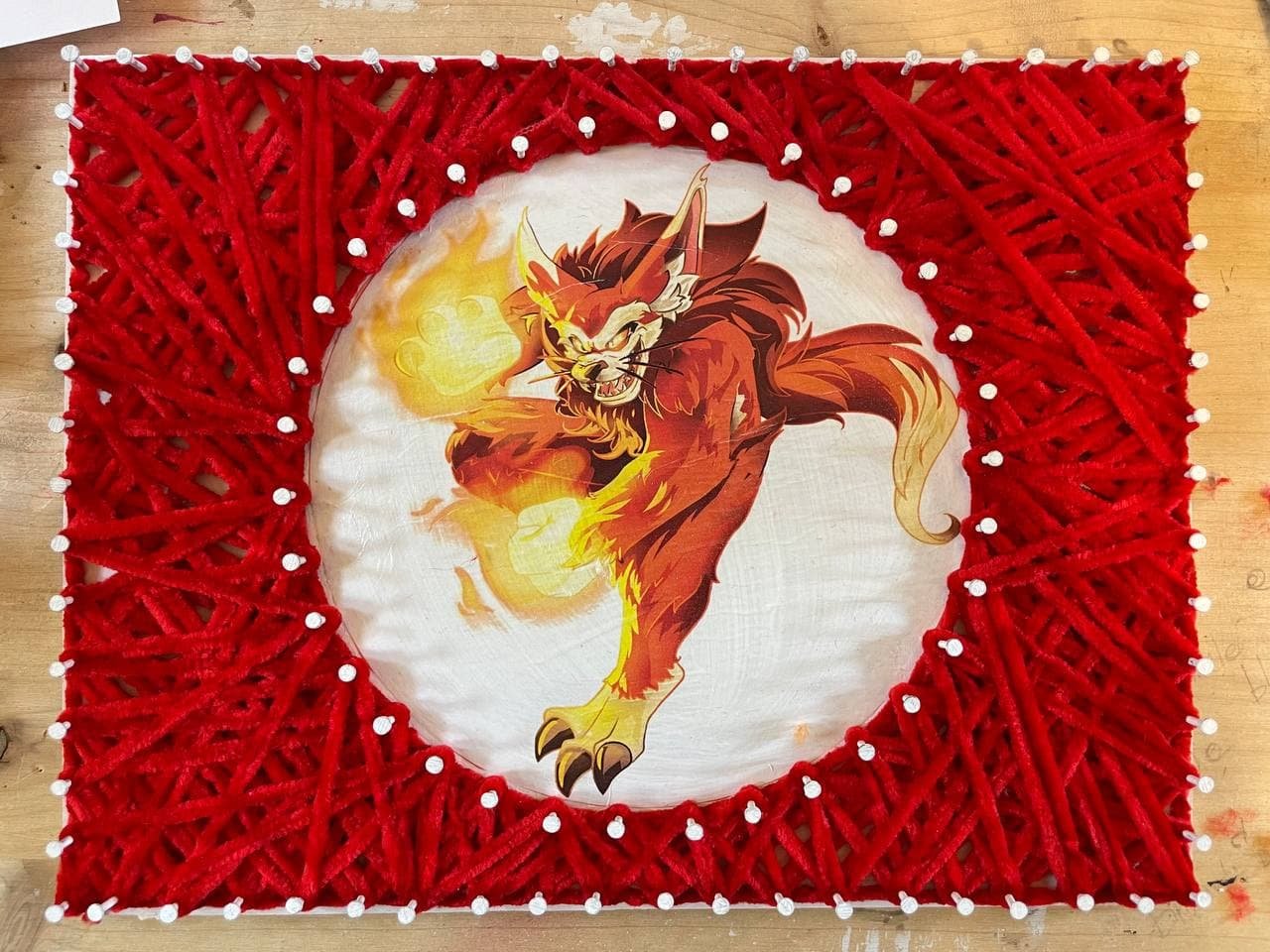 MATERIALE UTILIZZATO:
Tavola di legno 29 cm x 21 cm
Chiodi
Spago rosso
Vernice Bianca
Colla
Vernice protettiva lucida
Immagine stampata su carta 30 grammi
Il metodo utilizzato è quello del DECOUPAGE unita al mio "stile" con chiodi e spago.
Quasi due ore di lavoro 120 chiodi e metri di spago per completare quest'ultimo quadro!
E ora si abbandona il Rosso per passare ad un altro colore "occhio".. piccolo indizio presente :)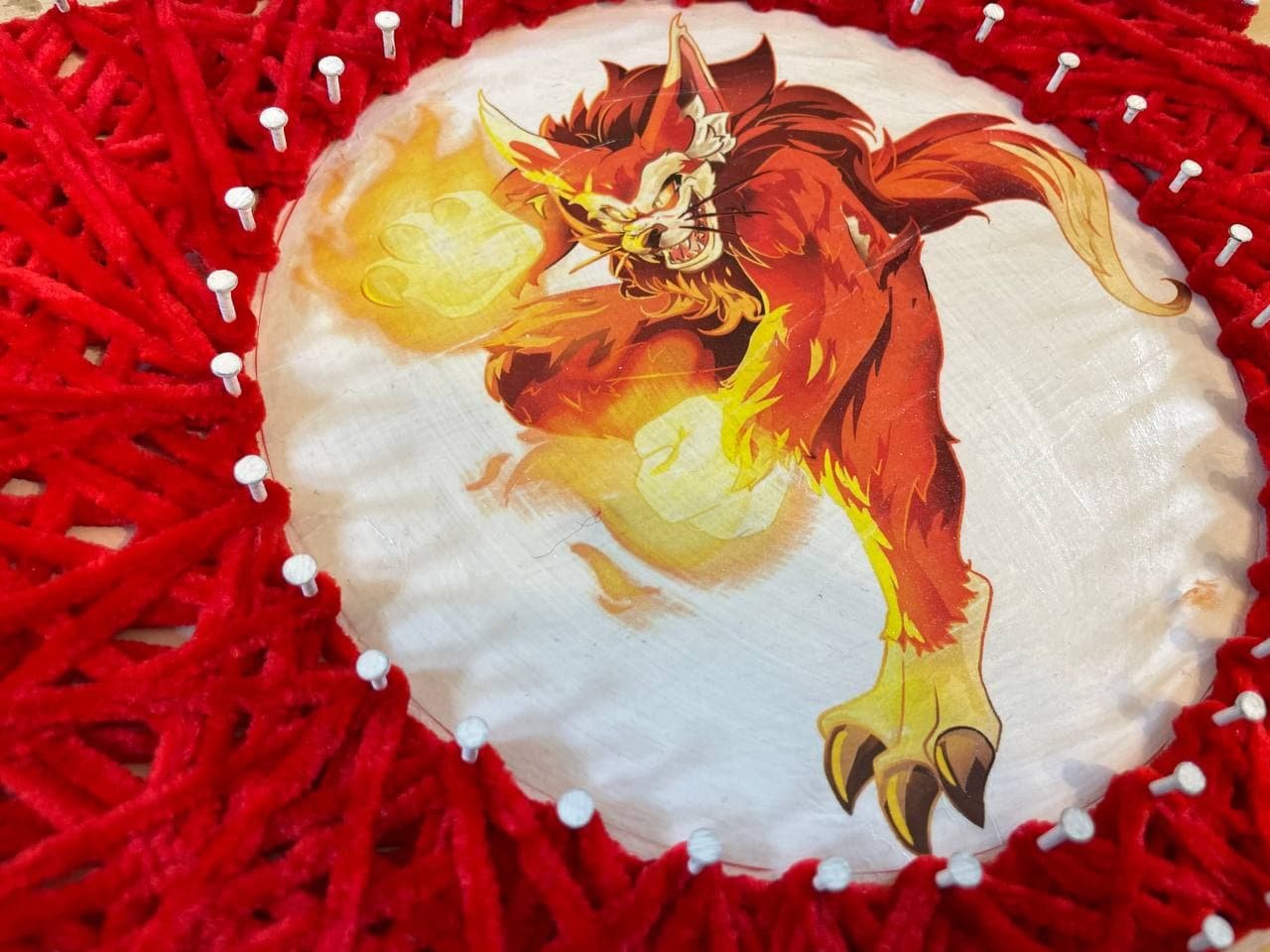 SUMMONER ELEMENTO FIRE REALIZZATI:




---
SE TI SEI PERSO I SUMMONER DELL'ELEMENTO WATER LI TROVI QUI!
ALRIC STORMBRINGER






Se ancora non hai provato questo gioco il mio consiglio è quello di farlo questo è il mio link refferal puoi utilizzare il link se ti fa piacere oppure no ma il punto è sempre quello gioco da provare! :-)
https://splinterlands.com?ref=blumela
Se non vi fa piacere utilizzarlo ;) qui sotto!.
Buon divertimento e ci vediamo in Battaglia!!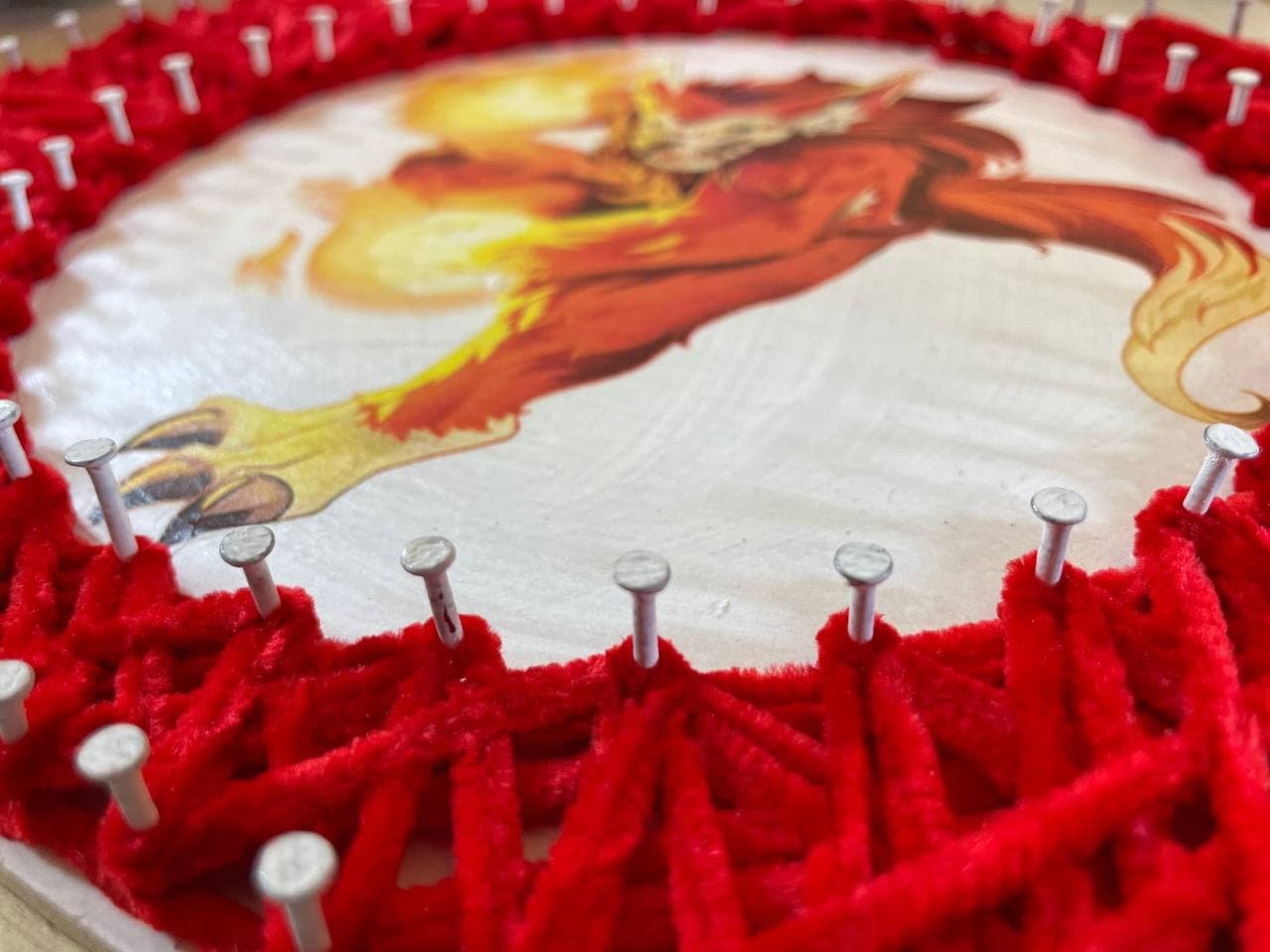 Le foto sono scatti dell'autore e immagini del gioco Splinterlands o di fonte Splinterlands, salvo dove diversamente indicato.